Auto Makers Target China as New U.S. Trade Rules Loom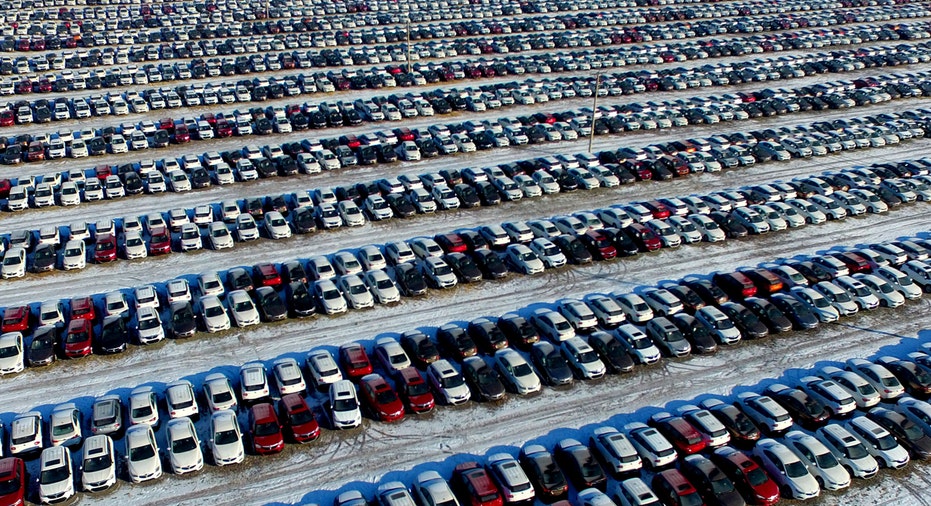 Top auto makers, facing the threat of costly North American trade policy changes, want the Trump administration to take a harder line on a market thousands of miles from their home turf.
China's car business is attractive to outsiders chasing sales growth, but rules protecting local companies dent profits of global auto giants and force them to share technology with potential rivals. The 25% tariff on vehicle imports makes U.S.-built automobiles too expensive for most buyers in the world's largest auto market.
President Donald Trump has said he wants to level the playing field with China on trade, threatening steep tariffs. Beijing sees its auto industry as a strategic asset, and a battle over trade barriers could lead to a standoff.
Industry leaders have met with Mr. Trump several times since his inauguration, expressing a variety of concerns ranging from emissions regulations to corporate tax rates. Executives have said they can adjust, given time, to Mr. Trump's promised overhaul of the North American Free Trade Agreement and a House proposal for a border-adjusted tax that would hit imports.
An adviser to Mr. Trump's trade team said the auto industry's China concerns are definitely on the new administration's radar.
"Absolutely this has come up, and it will be a very big part of Trump's actions and policy toward China," said Dan DiMicco, former chief executive of steel firm Nucor Corp. (NYSE:NUE) and an adviser to Mr. Trump's campaign and transition team.
Fiat Chrysler Automobiles NV (NYSE:FCAU) CEO Sergio Marchionne recently signaled he is confident the White House will attack overseas trade barriers. He says the rules hinder the U.S.-Italian auto maker's ability to import premium Jeeps to China from the Midwest, for instance.
"We'll leave it to Mr. Trump," Mr. Marchionne said in an interview at the Geneva auto show earlier in March.
China's restrictions, set in 2001 when it entered the World Trade Organization, are outdated, industry players say. Once considered necessary for an emerging market, they now disproportionately distort automotive trade, a major cog in the global economy.
"China is a very different place than it was 15 years ago," Carlos Ghosn, chairman of the Nissan Motor Co. alliance with Renault SA, said in an interview earlier this month. "When you had a very emerging country versus a powerhouse, reciprocity doesn't make sense -- when an emerging market becomes a power, I think it makes a lot of sense."
Mr. Ghosn's alliance relies on the U.S. market for a substantial percentage of profits, but he is looking to boost Nissan's performance in China, mirroring a strategy employed by most of his peers.
Beijing, however, considers the car business a strategic industry bedrock to China's future as a high-tech manufacturer. Foreign car companies use Chinese factories to build most of the cars they sell in China. They must operate these factories and sales organizations as joint ventures with local partners according to Chinese government regulations.
Yale Zhang, managing director of research firm Automotive Foresight, said trying to force a change is "just useless" because the WTO would likely back Beijing based on its previous positions. "I don't see anything that Trump can do," said Mr. Zhang, citing China's aspiration to emerge as a leading maker of electric vehicles by 2025 as a reason to keep protectionist policies in place.
The U.S. has little leverage over China when it comes to cars, Mr. Zhang claimed. Chinese auto makers sell few cars in America and, though they have ambitions to increase sales, "they won't be able to do that in the foreseeable future," he said.
Sales of foreign-made cars accounted for just 4% of China's 24.4-million vehicle market in 2016, which is nearly unchanged from 15 years ago, according Michael Dunn, founder of consultancy Dunne Automotive Ltd. "There might as well be a sign saying: Imports not welcome," Mr. Dunn said.
The American Chamber of Commerce in Shanghai also calls for "reciprocity" in Sino-U.S. trade, citing "the Chinese government's industrial policies and the lack of meaningful progress on long standing market access restrictions."
Chinese officials have previously said they plan to relax the auto sector's joint ownership rules -- eventually. Last year Miao Wei, the minister of industry and information technology, said Beijing could ease regulations within eight years.
China's auto makers have resisted. Dong Yang, deputy executive chairman of the China Association of Automobile Manufacturers, urged the government "not to open the industry rashly" and expose Chinese companies to the "disastrous effects" of foreign competition.
The domestic auto industry's reaction boosts the stakes for Beijing, and could complicate any effort by the U.S. to reshape China's auto sector.
General Motors Co. (NYSE:GM), one of the largest auto makers in China by volume, says Beijing's rules actually hold China back from fully integrating in the global auto industry.
"It's very difficult to export in volume from China," Johan de Nysschen, president of GM's Cadillac brand, told attendees at a Detroit Chinese Business Association dinner last month. GM has begun exporting a small number of Buicks from China to American dealerships with minimal U.S. tariffs, but more ambitious projects are stunted because of rules that force the Detroit company to share profit with joint ventures.