Attention Travelers: Avoid these Unnecessary Fees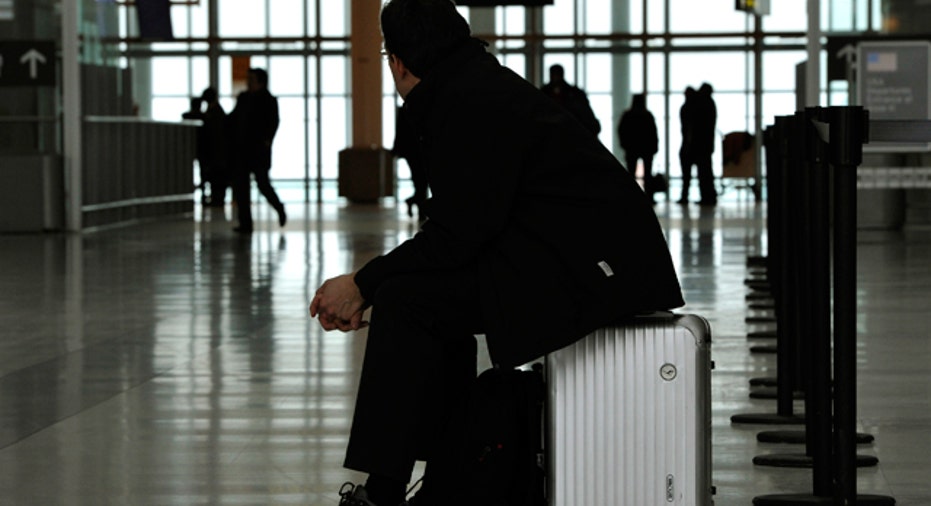 Youve booked your dream vacation complete with round-trip airfare, lodging and a rental car, and all for a good price&.or so you thought.
Many travelers are experiencing sticker shock as the travel industry is looking to make up lost revenue thanks to a down economy by adding on extra fees and charges.
"On the one hand, we're getting a deal. On the other hand, we're getting nickel and dimed," says Jason Clampet, senior online editor for Frommers.com, an online travel guide. "The cheapest price isn't always the cheapest price."
To make travel pricing more transparent to consumers, the U.S. Department of Transportation recently issued new rules for airlines to fully disclose fees on their Web sites, but that doesn't mean fees are going away. Airlines may be the biggest culprits, but hotels aren't far behind.
"[Fees] are definitely part of the changing travel landscape," says Gabe Saglie, senior editor for Travelzoo.com. "These fees are becoming more prevalent and & ways to generate revenue. For the most part, these are always in the fine print."
Some fees, such as taxes, are unavoidable, but limit others with proper planning, flexibility and research. Here are nine common junk fees to be on the watch for:
1. Seating Fees
Some airlines charge for advanced seat assignments, seats with extra legroom and window or aisle seats. "Seats have become premium real estate on these planes. You can avoid it by learning to love a middle seat," Saglie says.
If you can wait, choose your seat at checkin when there is usually no charge, says John DiScala, creator of JohnnyJet.com, a travel news and tips site.
2. Paper Ticket Fees
Most major airlines has a no-paper ticket policy, according to Saglie, and instead use e-tickets as a way to save money. Passengers who want paper tickets must request them and they wont come cheap. According to Saglie, some airlines charge $50 for a paper ticket
3. Baggage Fees
Some cash-strapped airlines charge $15 to $35 per checked bag and its paying off. According to the U.S. Bureau of Transportation Statistics, the industry made close to $3 billion from baggage fees alone in 2010.
Avoid fees by flying with carriers such as JetBlue Airways or Southwest Airlines that flies the first checked bag for free. Joining an airline loyalty program and earning elite status with some carriers can also earn travelers up to two free checked bags. Otherwise, pack light and carry on your luggage, just be sure it fits in the allotted overhead space.
4. Resort Fees
Resort fees are common in hot spots like Las Vegas, Hawaii, the Caribbean and Mexico. Charged to maintain amenities, resort fees can add $10 to $50 per day to the bill, Saglie says, which can make for a higher-than-expected bill at checkout compared to when booked. Clampet advises travelers look for deals that explicitly waive these fees, particularly if they won't be using the amenities.
5. Third-Party Booking Fees
Many online travel agencies tack on additional booking fees, but in what Saglie refers to as an era where consumers are very sensitive to extra charges, its not hard to find other vendors that skip the added fee, or travelers should simply book directly with the vendor. However, he did say that sometimes it's worth paying the fee if the booking is considerably less (including the fee) than other sites or it's a lot less hassle.
6. Rental Car Insurance
"The biggest junk fee is the insurance&the bottom line is that your car insurance company and the credit card you're using could provide that coverage," says Saglie. Travelers should check their existing resources to see if it makes sense to skip the added insurance box on the rental contract.
7. Airport Rental Car Fees
Rental car companies tend to charge more for cars rented at the airport; as much as $20 extra in facility fees. Many rental companies offer shuttles from the airport to off-base locations and travelers can also look into taking public transportation to rental sites to help cut down the cost of renting.
8. Rental Car Gas
Gas prices might be sitting near or above $4 a gallon, but that is much less than what some rental companies will charge for bringing back an empty tank. The experts say the only time it is worth paying the fee, which can be up to $9 a gallon, according to DiScala, is if you are running so late that you might miss your flight or train.
9. Hotel Wifi
Contrary to popular belief, the experts say luxury hotels and conference centers are more likely to charge extra for Internet service than cheaper, mid-grade venues. Clampet suggests calling the front desk and asking for free WiFi  access.