AT&T Scores $49B Deal for DirecTV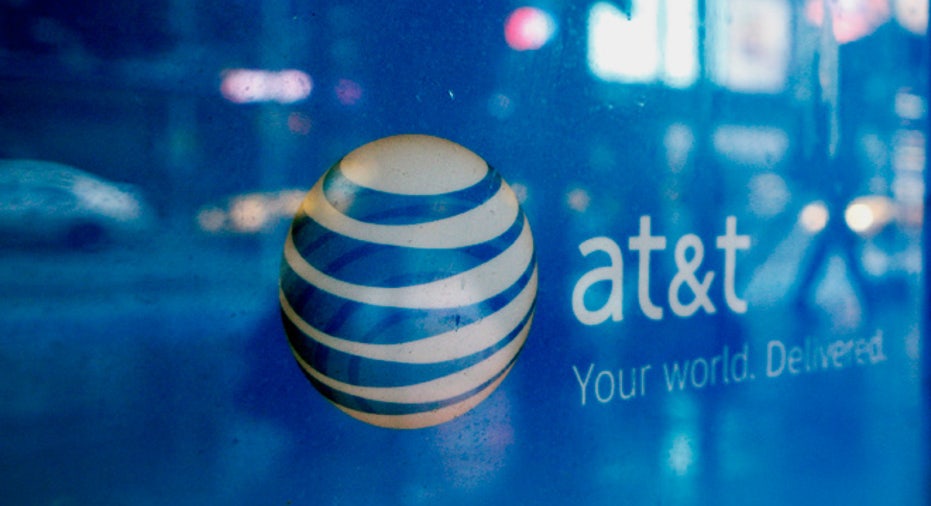 AT&T (NYSE:T) scored a $49 billion deal to acquire DirecTV (NYSE:DTV), combining its mobile and broadband networks with one of the nation's largest pay-TV players.
The deal would substantially increase AT&T's video presence by creating a single telecom company with 26 million pay-TV subscribers in the U.S., ranking it second behind a combined Comcast (NASDAQ:CMCSA) and Time Warner Cable (NYSE:TWC). AT&T currently has about 5.7 million U-verse TV customers.
Earlier this year, Comcast agreed to buy Time Warner Cable for $45 billion, pending the approval of regulators. That deal would give Comcast a total of 30 million video customers after selling some assets to Charter Communications (NASDAQ:CHTR).
The moves by AT&T and Comcast reflect an increasing appetite for consolidation in the media and pay-TV industries. Cable and satellite TV companies are battling subscriber losses and higher content costs. According to Leichtman Research Group, the 13 largest multi-channel video providers booked an annual decline in video customers for the first time in 2013.
Companies are reacting to a changing media environment as well, with more consumers relying on Internet video streamers like Netflix (NASDAQ:NFLX), Hulu and Amazon.com (NASDAQ:AMZN).
During a conference call on Monday, AT&T chairman and CEO Randall Stephenson said the acquisition of DirecTV will unlock new opportunities to bundle TV, phone, broadband and mobile services -- what the industry refers to as quad-play.
"You will see that right out of the gate," he said.
Stephenson added that an opportunity to deliver video over AT&T's mobile network was a "key rationale for trying to do something with DirecTV."
The proposed transaction, which was announced late Sunday, also gives a combined AT&T and DirecTV greater leverage in negotiations with content providers at a time when broadcast networks and cable channels are seeking higher fees.
AT&T's deal for DirecTV, the largest satellite TV company in the U.S., is expected to close within the next 12 months. DirecTV will maintain its headquarters in El Segundo, Calif.
AT&T agreed to pay $95 per DirecTV share, including $66.50 worth of AT&T stock and $28.50 in cash.
AT&T said it will fund the transaction using cash on hand and by selling non-core assets. For one, the company plans to sell its $6 billion stake in Mexican telecom giant America Movil. AT&T expects the exit to assuage any regulatory concerns in Latin America.
Shares of AT&T slipped 1.8% to $36.09 in recent trading. DirecTV fell 1.3% to $85.08.
As for regulators in the U.S., executives from AT&T and DirecTV on Monday expressed optimism that their deal will get the green light.
For at least three years after the deal closes, AT&T said it will provide DirecTV's video service on a standalone basis at the same pricing nationwide, in addition to standalone Internet service at guaranteed prices.
AT&T also plans to expand its high-speed broadband service to another 15 million customer locations, mostly in rural areas, giving the company's network a total geographic reach of 70 million locations. The expansion is separate from AT&T's previously announced Project VIP plan, a three-year, $14 billion investment to bolster its broadband offering.
AT&T stressed the combined company "will be a stronger competitive alternative to cable for consumers wanting a better bundle of top-quality broadband, video and mobile services, as well as a better customer experience and enhanced innovation."
When asked about regulatory issues, Stephenson said combining AT&T and DirecTV creates a "different kind of competitor."
"As Mike and I began talking, the first thing we had to evaluate is achievability and the regulatory environment," Stephenson explained. "The more we peeled back onion, and the more we saw how DirecTV went to market and how AT&T went to market, the more confident we became."
Meanwhile, the Dallas-based telecom giant promised to continue participating in auctions for wireless spectrum and abide by the Federal Communications Commission's so-called net neutrality rules established in 2010. AT&T said it will bid at least $9 billion in an auction scheduled for next year.
The purchase of DirecTV would mark AT&T's largest deal since it acquired Bell South for $85 billion in 2006. Regulators thwarted an attempt by AT&T to buy smaller wireless carrier T-Mobile (NASDAQ:TMUS) in 2011.
Stephenson said AT&T pursued DirecTV for the company's "premier nationwide video service," adding that customers expect to have access to video content "across all screens." He mentioned laptops, mobile devices, airplanes and connected cars as opportunities to deliver content to multiple screens.
AT&T does not see DirecTV displacing its U-verse cable footprint, Stephenson added.
"The future of mobile has a lot of video in it. But you've got to have the rights at competitive costs," White said. "This deal gives us leverage on the mobile side."
Stephenson also pointed to DirecTV's expansive programming lineup, Latin America business and consistent cash flow. Analysts have said the addition of DirecTV's cash flow will help support AT&T's hefty dividend.
Sports programming likely served as another motivation for AT&T. DirecTV service includes sports content such as MLB Extra Innings and an exclusive deal for NFL Sunday Ticket, a package that gives subscribers live access to every out-of-market National Football League game.
According to a filing with the Securities and Exchange Commission, the deal between AT&T and DirecTV is contingent on the renewal of the satellite TV provider's NFL deal, which expires at the end of the 2014-15 season.
Michael White, DirecTV's chairman and CEO, said the company has had "active discussions" with the NFL and expects to complete a new agreement before the end of year. He and Stephenson met with NFL Commissioner Roger Goodell and New England Patriots owner Robert Kraft to discuss "why this transaction is great for the NFL," White added.
For DirecTV, teaming up with AT&T will allow the company to offer current subscribers a wider array of services beyond satellite TV.
White said DirecTV will benefit from bundling services on a single bill and creating "a more robust broadband offering to combat cable's dominance." The company will also have opportunities to sell its TV service to customers who visit AT&T retail locations.
Now that an agreement between AT&T and DirecTV is in place, analysts believe a deal involving Dish Network (NASDAQ:DISH) could be next, although the company's options may be limited. A merger with its satellite TV rival or an acquisition by AT&T were seen as the strongest possibilities for Dish.
In a research note to clients, Macquarie analysts said Dish could be a buyer or seller in a deal with Sprint (NYSE:S) or T-Mobile. The No. 2 satellite TV operator could also form a partnership with a wireless carrier by contributing its large spectrum holdings and offering Dish subscribers a bundle that includes mobile service.
Analysts at Credit Suisse believe Verizon (NYSE:VZ), which has expanded its cable TV and broadband service in recent years, may jump into the fray. The nation's largest wireless carrier has "shown a willingness to respond to AT&T's strategic initiatives," they wrote.