AT&T and DirecTV Ditch the Dish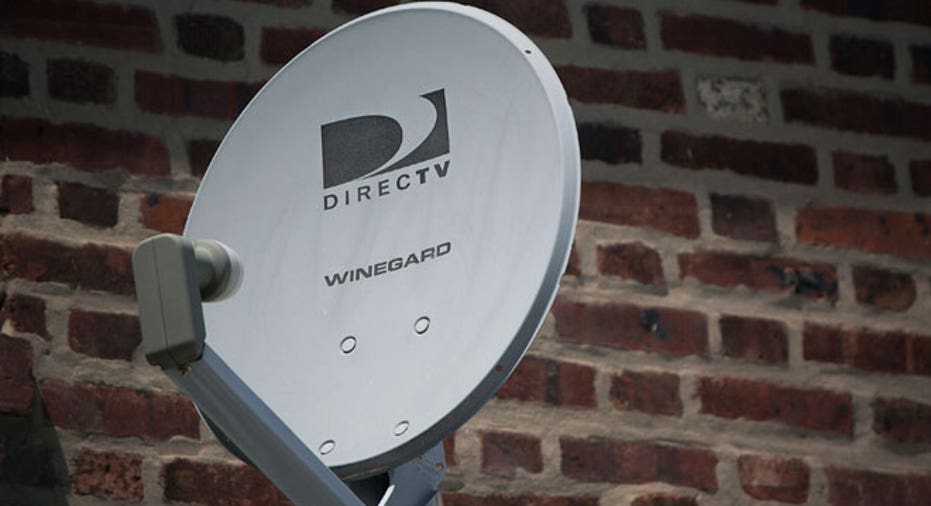 If you've been fantasizing about cutting the cable cord and haven't yet found the right video streaming service to fulfill your desires, AT&T wants to make your dreams come true.
In the fourth quarter of this year, the nation's largest pay-TV provider plans to offer DirecTV online nationwide. Anyone with a wired or wireless Internet connection can just sign up, download the app and watch … sans the satellite dish, set-top box or annual contract.
Seven months after acquiring the nation's top satellite TV service, AT&T said in a news release Tuesday that it plans to offer consumers three "affordable" video streaming options:
The cable-cutter's dream, DirecTV Now, will offer a range of live and on-demand base packages with premium add-ons, including much of DirecTV's current satellite content. DirecTV Now looks to be a more comprehensive and flexible version of Dish Network's Sling TV. However, there will be limits on the number of devices simultaneously using the service.
DirecTV Mobile will provide smartphone and tablet fanatics with a skinny bundle optimized for mobile users, regardless of wireless service provider. This option will presumably go up against rival Verizon's go90 mobile video service, although AT&T did not announce specific pricing or package details for either DirecTV Mobile or Now.
The third option, DirecTV Preview, will be free, ad-supported, and available over wired or wireless connections. It will also offer "millennial-focused content" from Otter Media, a joint venture of AT&T and The Chernin Group formed in 2014 to deliver over-the-top (OTT) video. The partners committed $500 million in combined funding.
The Devil's In the Details
Of course, this is all big picture stuff. The fine print will come later. But if the Dallas-based company manages to pull off what its announcement suggests, this may present a comprehensive set of options to a broad range of customer types, from mobile-first Millennials to individuals and small families sick of paying a fortune for lousy cable service.
Home users will presumably be able to combine DirecTV Now with Apple TV, Roku, Amazon Fire TV, or Google Chromecast for a twenty-first century user experience not unlike what they're used to on pretty much any smart device today, except of course a TV set. And if AT&T's smart, they'll offer lots of flexibility in terms of package options.
Personally, I think it's a brilliant move for the telecom giant. With 25 million pay TV subscribers in the U.S., AT&T may actually have the clout to successfully negotiate reasonable mobile and streaming content licenses with media and entertainment companies, although I'm sure those discussions are still in the works.
And with annual wireless contracts going away, bundling nationwide streaming video packages with wireless and Internet service plans will provide incentive for subscribers to stick around instead of simply jumping back and forth between Verizon and AT&T every couple of years to take advantage of sweet switch deals.
The Big Loser: Comcast Cable
This is clearly a great way to lock in customers and a significant market differentiator versus Verizon. But I have to think the big loser here will be Comcast, not to mention Time Warner Cable and smaller regional cable companies, all of which face pay-TV subscriber losses as Millennials become the dominant demographic and more and more content is consumed online.
As the nation's largest cable service provider, Comcast has diversified from pay-TV to broadband Internet and voices services, business cable networks, NBC, Telemundo, Universal Pictures and Universal theme parks. And while its own video service, Stream TV, has launched in several markets, its scope is severely limited in terms of geography, content, and mobile use.
AT&T may have been late to the video streaming game and it's still early days for OTT, unless the company has gotten way out ahead of itself with this announcement – which I seriously doubt – I think we're looking at a masterful competitive leapfrog from Randall Stephenson and company, as AT&T and DirecTV ditch the dish.