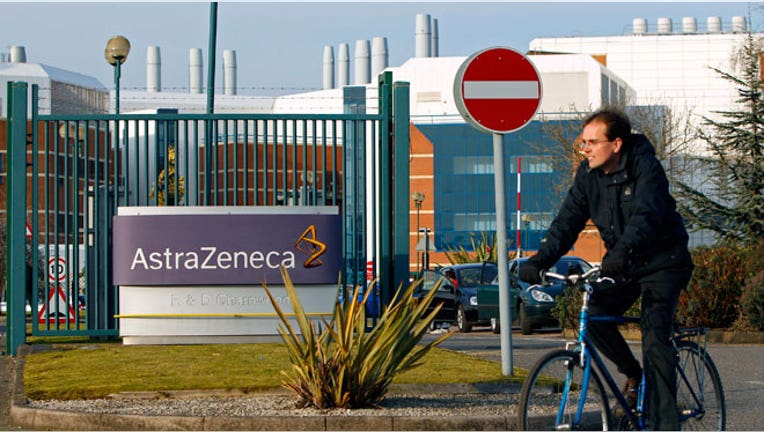 AstraZeneca (NYSE:AZN) turned down a sweetened buyout offer of $106.4 billion from rival drug giant Pfizer (NYSE:PFE), thwarting a move that would have created the world's largest pharmaceutical company.
Early Friday morning, New York-based Pfizer upped its bid to £50 a share, or $84.47 a share, valuing AstraZeneca at £63 billion.
The offer reflects a 7% premium over Pfizer's previous bid in January, which valued AstraZeneca at around $100 billion. That proposal was disclosed earlier this week.
AstraZeneca quickly rebuffed the latest proposal, saying the deal undervalues the company and doesn't provide a basis to engage in talks with Pfizer.
U.S. shares of AstraZeneca were trading 19 cents lower, or 0.2%, at $80.65 in pre-market trading. Pfizer fell 21 cents, or 0.7%, to $30.94.
AstraZeneca chairman Leif Johansson said AstraZeneca "continues to invest significantly in research, development and manufacturing in the U.K., Sweden and the U.S." and is showing momentum as an independent company.
"Pfizer's proposal would dramatically dilute AstraZeneca shareholders' exposure to our unique pipeline and would create risks around its delivery. As such, the Board has no hesitation in rejecting the proposal," Johansson said in a statement.
Pfizer chairman and CEO Ian Read said the pharmaceutical company has received positive market reaction to its takeover plans, and Friday's offer "provides a sound basis upon which to arrive at recommendable terms for the combination of our two companies."
The pharmaceutical sector has seen a flurry of deals in recent weeks. Last month, Novartis (NYSE:NVS) agreed to $20 billion worth of transactions with GlaxoSmithKline (NYSE:GSK) and announced a deal to sell its animal health business to Eli Lilly (NYSE:LLY).
The deal activity comes at a time when drug companies are dealing with lost sales to generic treatments. Both Pfizer and AstraZeneca saw 6% declines in revenue last year.
Pfizer's proposal would have led to the largest foreign takeover of a U.K. company. It also would have marked the biggest inversion transaction, where a company seeks to lower its tax bill by acquiring a firm located in a country with more favorable tax policies.
In rejecting Pfizer's bid, AstraZeneca cited "the tax-driven inversion structure" and the portion of the deal that would be payable in stock. The improved offer has a cash component of roughly 32%, up from 30%.
Also on Friday, Pfizer released a letter sent by Read to British Prime Minister David Cameron in an effort to assure the U.K. government that Pfizer will maintain local jobs and scientific research.
Read said Pfizer is committed to establishing the combined company's corporate and tax residence in England and employ at least 20% of its total research and development workforce in the U.K. The letter also included a commitment to finishing construction of a planned AstraZeneca campus in Cambridge.
"Ultimately, establishing the world's largest research-based pharmaceutical company in the UK, together with the commitments made in this letter represent a strong indicator of the incentives that your Government has created to attract successful business to the U.K.," Read wrote.
Read also promised a minimum of two AstraZeneca directors would join the combined company's board, and board meetings would be held in the U.K.