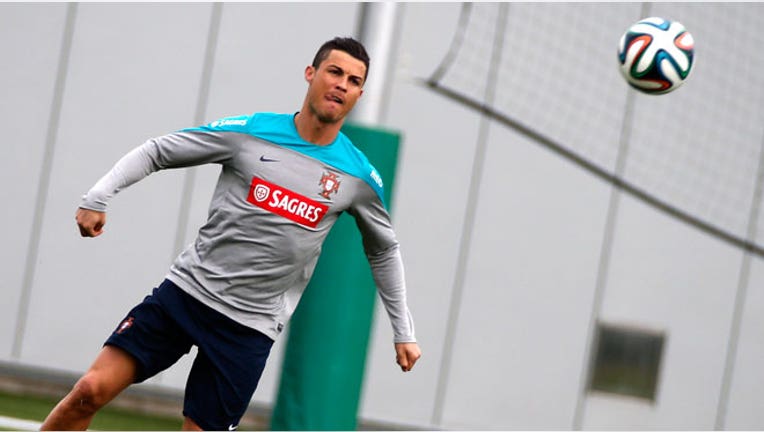 The World Cup kicks off Thursday as the most social sporting event in history -- and advertisers everywhere are salivating.
Generating millions of mentions on social sites like Twitter (NYSE:TWTR) and Facebook (NASDAQ:FB) and hundreds of millions of viral video views, it has surpassed the Super Bowl and Olympics in popularity, according to data released this week by Adobe (NASDAQ:ADBE).
After all, soccer (or football everywhere else in the world) is a "religion," according to comedian John Oliver, and that makes the World Cup the most watched sporting event on Earth.
"I know in America soccer is something you pick your 10-year-old daughter up from," Oliver jokes on his show Last Week Tonight. "But for me, and everyone else on Earth, it's a little more important."
And right he is. The event has been talked about online in 90% of the world's countries (196 nations), compared with 84% of them ahead of the Olympics and 78% for the Super Bowl.
Helping to fuel the buzz has been viral videos produced by major brands from Nike (NYSE:NKE) and Adidas to Dr. Dre's Beats Music that have been shared like rapid fire around the world.
FIFA's World Cup, after all, is a huge marketing machine. Coca-Cola (NYSE:KO), Emirates, Sony (NYSE:SNE) and Visa (NYSE:V) count themselves among its partners. Budweiser, Johnson & Johnson (NYSE:JNJ) and McDonald's (NYSE:MCD) are among its sponsors.
Besides their key positioning during the live and televised games,  many have also been churning out short movies and ads -- pasted across sites like Google's YouTube (NASDAQ:GOOG) and shared across social media networks. Videos emerged as early as last November, and have increased in frequency over the last few weeks, generating hype after hype.
"The World Cup is the biggest media event on the planet," said Mallory Russell, director of content at Visible Measures. "It reached an audience of 3 billion passionate fans across the globe and brands are eager to grab their attention."
Nike racked up the most views with its Risk Everything campaign that included its Winner Stays short movie starring Brazil football star Neymar Jr., English footballer Wayne Rooney and many more that appear when a couple of competitive teenagers fighting for field space morph into their favorite soccer stars.
That and Nike's The Last Game campaign, which pegs human star players against seemingly unbeatable clones (sorry Silicon Valley, your inventions can't beat the human spirit, this time), have together racked up more than 116 million views across the Internet, from YouTube, AOL (NYSE:AOL), Yahoo (NASDAQ:YHOO) and DailyMotion to random news sites and blogs.
Russell attributed the success to the "Just Do It" giant's pricey athlete endorsement deals. The company has spent millions of dollars endorsing the likes of Cristiano Ronaldo, the Portugal footballer who has been named the world's most marketable soccer player.
Click here for the World Cup's highest-paid players.
Samsung comes in as the second most successful ad campaign with its Galaxy 11 series of videos where "the best team on Earth" tackles the universe's top alien players.
Other popular videos are The Dream by Adidas featuring Argentine footballer Lionel Messi, Brazilian player Daniel Alves, Luis Suarez from Uruguay and Germany's Mesut Ozil, as well as Beats by Dre's The Game Before the Game and Castrol's Footkhana, which features Neymar taking on professional driver Ken Block in his rally car, with more than 19 million views.
"While branded video was just coming into its own during the last World Cup, we are seeing big brands taking advantage of years of learning from events like the Super Bowl to make a big splash with video during this tournament," Russell said.
Facebook this week even launched a dedicated hub for fans on the social network to tag posts about the World Cup. "Trending World Cup" features an interactive map showing buzzing hotspots from fans around the world, as well as a special feed with real-time updates and posts.
Facebook said it was expecting "millions" of users to make use of the hub. So far, the interactive map boasts a count of 84.3 million fans, ranging from Australia and Russia to Peru.
A lot has changed in the four years since the South African World Cup, notably technology. The players of today are just as passionate but now have an infinite number of ways to share their excitement with the world, and perhaps most importantly, rally the troops.