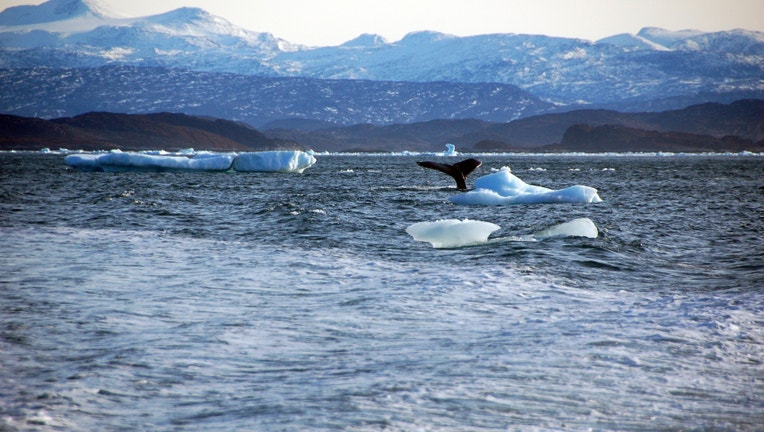 Qatar has defended its right to host U.N. talks on slowing global warming even though its greenhouse gas output per capita is the highest in the world and it has made no pledge to cut it.
Qataris produce almost three times as many carbon emissions on average than Americans and campaigners attending the two-week talks among 200 nations which started on Monday say the first OPEC nation to host them is doing little to avert climate change other than provide a venue.
The Gulf state, the world's largest exporter of liquefied natural gas with the one of the highest per capital incomes, has yet to indicate it will set specific targets for emissions cuts.
"The problem with Qatar is that they have not proven they are taking climate change seriously," Climate Action Network Director Wael Hmaidan told Reuters. "Negotiators and governments are coming here not knowing where the Qataris stand."
Navigating divisions between developed and developing nations in terms of who should be responsible for emissions reductions will be a key challenge for the hosts, analysts say.
"Part of the reason Copenhagen was seen as a failure was because the Danish chairing of it was disastrous," a Doha-based analyst said, referring to a U.N. climate summit in 2009 in the Danish capital that fell short of a deal.
Qatar, with 1.8 million inhabitants - of which only about 250,000 are Qatari - says its emissions are small overall.
"Our CO2 comes mainly from the energy sector. I never believe in per-capita as a measure for distribution. I think it's calculated to show the small countries as the bad boys," former oil minister Abdullah bin Hamad al-Attiyah, presiding over the talks, told a news conference.
"I believe Qatar is a good place (for the conference). Other host countries produce coal," Attiyah said.
Coal emits roughly twice as much carbon dioxide per unit of energy produced.
SOLAR AIR CONDITIONING
Qatar points to green efforts including a 90-percent reduction in wasteful gas flaring from 2007 to 2011.
It recently said it would reduce its dependency on imported food by 60 percent in 12 years, enabling it to meet two thirds of its food requirements. It is also building a $1 billion plant to produce polysilicon, a material used in solar energy technologies that is expected to begin operating next year.
And it plans to build solar-powered air-conditioned stadiums for the 2022 Cup soccer tournament, which it will host. Attiyah said desert dust - that can cover solar panels - was an impediment for rolling out more solar power.
But in a region where fuel-guzzling SUVs fill the roads, air conditioning blasts 365 days a year and public transport is still in embryonic stages, the importance of climate change on the list of the country's priorities is questioned by many.
Led by a ruling family that does not shy away from taking controversial positions on world affairs, the tiny state in recent years has tried to cast itself as a diplomatic arbiter and peace broker, interceding in conflicts from Lebanon to Sudan, as well as backing revolutions in Libya and Syria.
Much of the impetus behind the country's pursuit of the limelight in the past decade is a wish to differentiate itself from regional neighbours - specifically Saudi Arabia, with which Qatar has had sporadically acrimonious relations for decades.
Saudi Arabia has sometimes in the past argued that OPEC producers should receive compensation from developed nations if fighting climate change means less demand for its oil exports.
"The Qataris will have a range of issues to deal with. Historically, they've been close to the Saudi obstructionist line," said one Doha-based analyst, declining to be named.