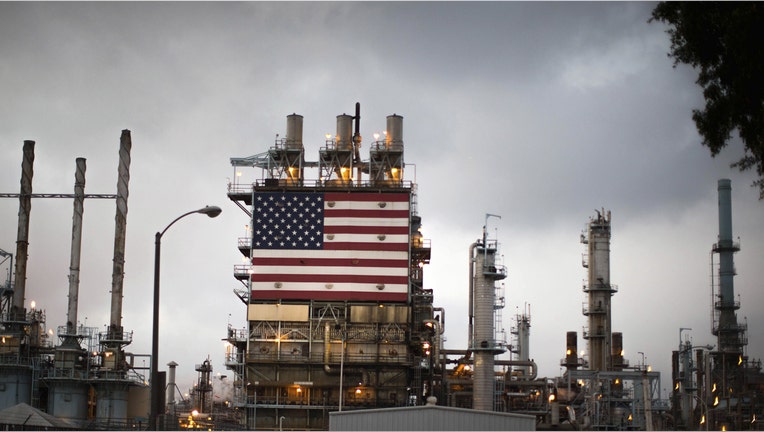 The oil sector is gradually slipping into the red after years of fat profits as the slump in oil prices and a grim outlook bite deeper.
The world's top oil companies have struggled in recent months to cope with the halving of oil prices since June 2014, cutting spending repeatedly, making thousands of job cuts and scrapping projects.
The lower-for-longer outlook for oil prices took its heaviest toll yet in the third quarter as oil companies once again reported a dramatic drop in income, with some falling to a loss, having taken impairment charges of about $25 billion in the first nine months of the year.
With 10 of the top 20 European and North American oil and gas producers having reported third-quarter results, seven have posted losses.
These include Royal Dutch Shell, Italy's Eni and in North America Occidental Petroleum Corp, Anadarko Petroleum Corp, Hess Corp, Suncor and ConocoPhillips.
Shell, posted a third-quarter loss of $7.4 billion on Thursday, hit by a massive $8.2 billion charge after halting its controversial exploration in Alaska's Arctic sea and a costly oil sands project in Canada.
DOWNWARD REVISION
About half of Shell's charges reflected a downward revision of the company's long-term oil and gas price outlook, Chief Executive Ben van Beurden said.
The company's net profit excluding identified items collapsed to $1.8 billion from $5.85 billion a year ago, reflecting the trend among its peers.
Eni, meanwhile, reported a net loss of $1 billion and France's Total came in with a sharp year-on-year drop in profit, though its results were stronger than expected.
"The sector is rapidly moving into the red," Jefferies oil and gas equities analyst Jason Gammel said.
"It is slowly going to claw its way back into the black through cost-reduction efforts, but that will take time. It will depend on price movements, but it will take time to get all these cost savings through the system."
Although European oil companies have reduced breakeven points significantly through cost efficiencies and spending cuts, they will on average require an oil price of around $78 a barrel in 2016 to cover spending and dividend payments, according to Jefferies estimates before the latest results.
Analysts polled by Reuters expect Brent crude to average $58.60 a barrel in 2016.
Shell, which Jefferies says has the lowest cashflow breakeven point at around $66 a barrel, said it would axe an additional 1,000 jobs after announcing 6,500 job cuts earlier this year.
MORE DEBT
Companies are also tapping the debt market, benefiting from a relatively low debt ratio that will allow them to cover spending and dividend payments that, except for Eni, have remained unchanged.
Britain's BP, for example, increased its debt ratio to 20 percent from 15 percent a year ago after agreeing in July to pay $20 billion in fines relating to the 2010 Gulf of Mexico oil spill.
The downturn has forced Europe's majors to reduce 2015 spending programs by about 15 percent to near $107 billion and the cuts are set to become even deeper next year.
On Tuesday Norway's Statoil posted worse than expected third-quarter core earnings and said it would continue cutting costs by slashing capital expenditure by a further $1 billion to $16.5 billion.
The sharp drop in revenue from oil production, however, has been offset by spectacular gains in refining and trading segments as lower prices boosted global fuel demand, though the positive impact is expected to fade with the seasonal drop in demand over the winter months.
BP, like Total, managed to beat analyst expectations this week despite a sharp year-on-year profit fall, citing increased efficiencies, higher oil production and strong refining results.
Shell and Eni shares were down 1.4 percent and 1.8 percent respectively at 1422 GMT, with Total up by 0.4 percent. The European oil and gas index was largely flat.
(Additional reporting by Gwladys Fouche in Oslo, Stephen Jewkes in Milan; Editing by David Goodman)