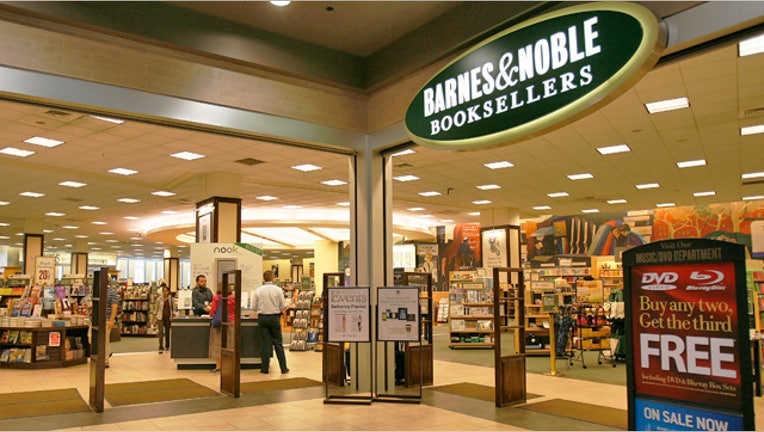 Barnes & Noble (NYSE:BKS) couldn't turn the page after a disappointing third quarter, reporting a fourth-quarter loss that was more than double what Wall Street expected.
As headwinds in its Nook division continued to weigh on earnings, the bookstore chain now plans to reduce overhead costs by backing away from making tablets in-house. It will instead focus on e-readers and reading platforms, given intense competition in the tablet market from Amazon.com (NASDAQ:AMZN) and Apple (NASDAQ:AAPL).
Shares tumbled 12.6% to $16.45 in early morning trading. As of Monday's close, the stock was up about 25% on the year.
In the wake of a surprise third-quarter loss reported in February, Chief Executive William Lynch said the company needs to make changes.
The Nook division has particularly struggled. The unit recorded a 34% decline in sales to $108 million on less demand for its devices. Digital content sales slipped 8.9%. Its adjusted loss swelled to $177 million, up from $77 million.
On Tuesday, Barnes & Noble said it aims to reduce losses in the Nook segment by limiting manufacturing risks. It plans to continue efforts to design e-reading devices and reading platforms but will look to form a partnership with a third-party manufacturer to make color tablets.
"Thus, the widely popular lines of Simple Touch and Glowlight products will continue to be developed in house, and the company's tablet line will be co-branded with yet to be announced third party manufacturers of consumer electronics products," the company said.
Lynch said in a statement that Barnes & Noble is "taking big steps to reduce the losses in the NOOK segment, as we move to a partner-centric model in tablets and reduce overhead costs."
"We plan to continue to innovate in the single purpose black-and-white eReader category, and the underpinning of our strategy remains the same today as it has since we first entered the digital market, which is to offer customers any digital book, magazine or newspaper, on any device," Lynch added.
The company's chairman and largest shareholder, Leonard Riggio, announced earlier this year that he is interested in buying out the chain of consumer bookstores, reigniting the expectation that Barnes & Noble will be split in two. Barnes & Noble has long explored the possibility of spinning off its Nook business.
Overall, Barnes & Noble's loss grew to $118.6 million, or $2.11 a share, compared with a year-earlier loss of $56.9 million, or $1.06 a share. Analysts were looking for a loss of 99 cents.
Revenue fell 7.4% to $1.28 billion, missing estimates of $1.33 billion. Gross margin slid to 17.9% from 29%.
The retail business posted a 10% sales decline to $948 million, and same-store sales dropped 8.8%. The fourth quarter faced a tough year-ago comparison, since the prior year had a stronger title lineup including "The Hunger Games."
Sales did rise 11% to $252 million at the college business.
For the current fiscal year, Barnes & Noble anticipates same-store sales to post a percentage decline in the high single digits. College same-store sales are expected to fall in the low single digits.