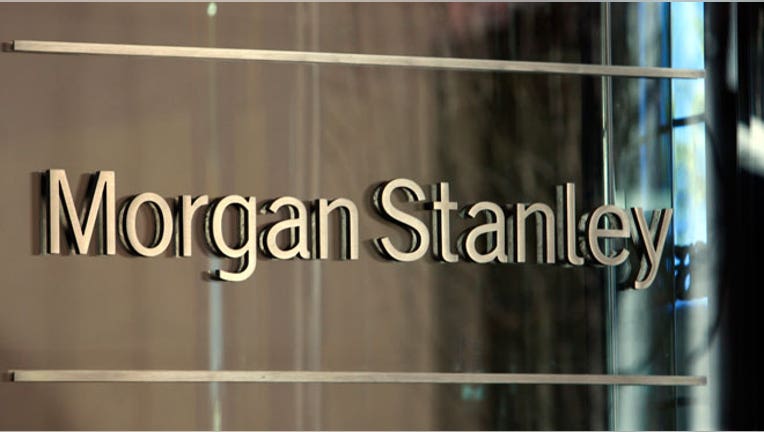 Morgan Stanley CEO James Gorman might want to send a "thank you" note to Manhattan District Attorney Cy Vance.
That's because the big Wall Street firm could have found itself financing an online dating service being developed by a recently-arrested Manhattan woman who law enforcement authorities say ran a high-end prostitution ring out of her Upper East Side apartment, the FOX Business Network has learned.
The woman, Anna Gristina met with Dave Walker, a veteran Morgan Stanley (NYSE:MS)  broker, to discuss the online dating service and how she might get financing for its development, people close to the probe tell FBN. The Manhattan DA's office claims that the project was connected to Gristina's prostitution ring, though an attorney for Gristina says it was a legitimate business.
Walker explained his ties to Gristina yesterday during a meeting with senior Morgan Stanley officials, people with direct knowledge of the matter say. Walker said he met Gristina to discuss the online dating service, which he said he believed was a legitimate business opportunity.
He also said he was discussing with Gristina ways to raise money for the project, which for the time being has been scuttled because of her arrest, these people say.
Brokers typically raise money for their clients and business associates, often asking their firms for loans to launch new businesses, meaning that were it not for Gristina's recent arrest by Vance's office, Morgan Stanley may have been lending money to create what law enforcement authorities believe would have been a website to supplement her prostitution ring.
People close to Morgan Stanley say that Gristina wasn't a brokerage client of Walker or any broker at the firm. During his meeting with Morgan executives, Walker described his relationship with Gristina as "social," and he called her a "friend."
As first reported by the FOX Business Network, Walker has been placed on administrative leave pending an investigation into the matter. Walker hasn't been charged and people close to the firm tell FBN that Walker isn't a target of the probe, but a "person of interest."
A Morgan Stanley spokesman declined to comment, and Walker didn't return numerous calls placed to his office in Morgan Stanley's midtown Manhattan branch. Gristina's attorney didn't return telephone calls for comment. She has plead not guilty to the charges
The firm's ties to Gristina mark the second embarrassing episode in recent weeks for the white-shoe investment bank, which traces its roots to the old House of Morgan. Recently, a firm investment banker was charged with a hate crime and for stabbing a cab driver during a fare dispute.
Walker, for his part, has been a broker since 1988, working at a variety of top Wall Street firms, and joined Morgan Stanley after its purchase of the Smith Barney brokerage firm from Citigroup (NYSE:C) in 2009. His brokerage record shows only one customer complaint during that time, which the company denied.
Walker worked out of the firm's midtown Manhattan office, and person who knows Walker described his production as "above average."