As Mortgage Rates Fall, the Refi Party Continues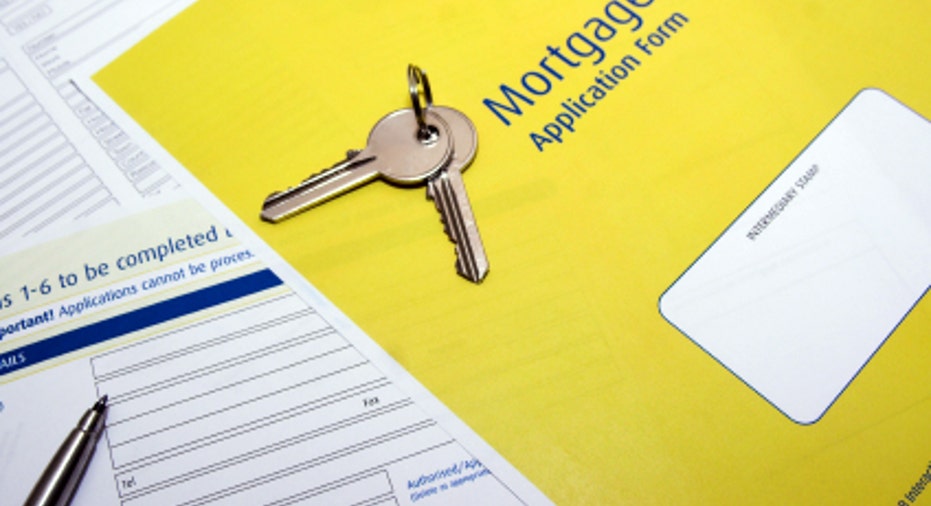 The rate on the most common type of mortgage hit a new low this week, as investors try to figure out what's in store for the global economy. Uncertainties over the European debt crisis and growing concerns about the housing market in the United States should keep rates quiet for now.
The benchmark 30-year fixed-rate mortgage fell 5 basis points this week to 4.19%, according to the Bankrate.com national survey of large lenders. A basis point is one-hundredth of 1 percentage point. The mortgages in this week's survey had an average total of 0.32 discount and origination points. One year ago, the mortgage index was 5%; four weeks ago, it was 4.24%.
This is the lowest level the 30-year fixed has reached in the 26-year history of Bankrate's weekly survey. The previous record low was 4.21%, set Oct. 5.
The benchmark 15-year fixed-rate mortgage fell 6 basis points to 3.42%, tying the record low. The benchmark 5/1 adjustable-rate mortgage rose 3 basis points to 3.21%.
"There are so many bits of news that are coming out, positive and negative, that the bulk of investors don't know which direction to go yet," says Derek Egeberg, a mortgage planner at Academy Mortgage in Yuma, Ariz.
Euro crisis
The debt crisis in Europe is a ticking bomb that has been scaring investors and keeping mortgage rates low for several weeks now. If that bomb goes off and the euro ceases to exist, the global economy would take a big hit and there would be no room for mortgage rates to rise anytime soon, mortgage experts say.
"Investors are nervous," says Bob Moulton, president of Americana Mortgage in Manhasset, N.Y. "Everyone is hoping (that European leaders) will come to an agreement, but it's difficult to get 20 countries to agree on an issue. I don't know if that's going to happen."
Homes Sales Worse Than Many Had Thought
Meanwhile, the United States struggles with its own economic issues. The latest news to inject more fear in the markets came from the National Association of Realtors. The organization said Tuesday that sales of previously owned homes in the United States are weaker than it previously reported.
NAR says home sales since 2007 will be revised downward because a review of its data shows some properties were listed more than once when the numbers were calculated. The revised numbers will not affect figures on home prices and will be released next week. In short, home sales activity may be much weaker than many investors had thought.
"This is big news, and it scared everybody when it came out," says Brett Sinnott, director of secondary marketing at CMG Mortgage in San Ramon, Calif. "And it's certainly going to show the Fed that the housing market is still broken."
Those concerns, too, will help keep rates low, he says.
Fed Helping Keep Rates Low
The Fed has done everything in its power to keep rates low in recent months, and many experts say it will continue to do so until the housing market and economy begin to strengthen.
After the Federal Open Market Committee met on Tuesday, the Fed says that "to support a stronger economy," it will continue to reinvest short-term securities into long-term securities to help long-term rates. And it will keep reinvesting in mortgage-backed securities.
When in Doubt, Lock
There's no question that economic uncertainties and the Fed will contribute to holding rates low for a while, says Egeberg. But there's also no guarantee rates won't suddenly spike.
With rates near such low records, he says he always tells his clients to lock and take advantage of the opportunity they have now.
"It's better to be locked wishing you were floating, than to be floating wishing you had locked," he says. "We always look for that extra penny, but sometimes we forget the pound."