As Growth Slows, Facebook Debates its China Conundrum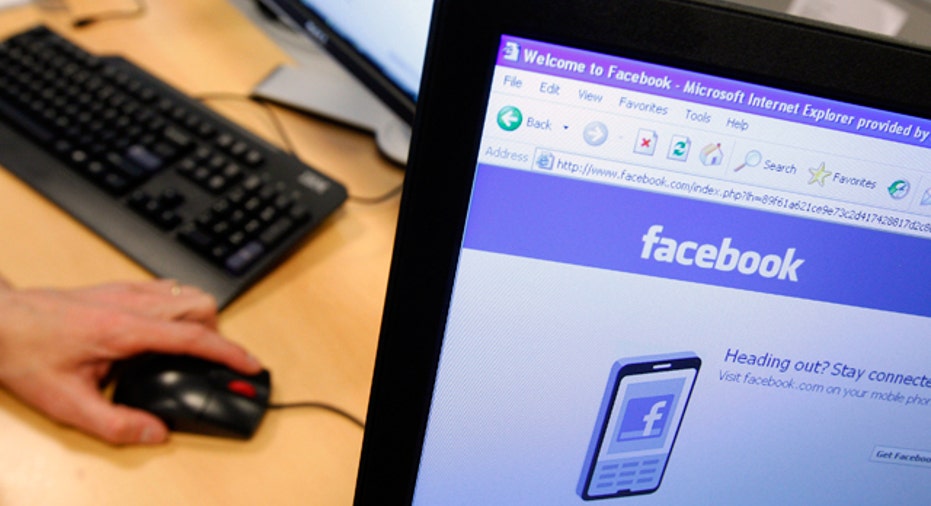 New signs that Facebooks explosive growth may be ebbing are likely to at least tempt the social-networking king to enter Chinas untapped market of 450 million Web users. Whats less clear, however, is whether or not freedom-loving Facebook will decide the costs of doing business with one of the worlds most repressive regimes will be worth it.
After all, China would likely demand Facebook, which is currently banned in the nation, fit into its closed society by giving the government access to personal messages, censoring external news and curtailing users ability to communicate with large groups that could lead to mass protests.
Because the opportunity is so big I think its very tempting to trade off some of the free speech values in pursuit of the opportunity, said Tim Calkins, a marketing professor at Northwestern University.  Google struggled with that. I think you will see Facebook struggle with that, too.
Facebook, which like Twitter and YouTube is currently banned in China, didn't respond to a request for comment.
While Googles (NASDAQ:GOOG) high-profile failure in China should loom large in the minds of Facebooks brain trust, an alarming report revealing shrinking users in the U.S. will also weigh heavily, especially ahead of its IPO.
According to research firm Inside Facebook, the social network lost nearly 6 million users in the U.S. in May, marking the first domestic decrease in a year.  The report said Facebook lost 1.52 million users in Canada and more than 100,000 users in each of the U.K., Norway and Russia last month.
The data may give some pause as Facebook has zoomed beyond half a billion users with few hiccups.
That growth is not sustainable forever, said Patrick Mork, chief marketing officer at mobile app store GetJar. Youre going to have a naturally flattening out of the curve in some developed markets.
Facebook downplayed the data, saying similar reports often use metrics that arent designed to track user growth. We are very pleased with our growth and with the way people are engaged with Facebook, the company said. Other metrics, such as reports from ComScore (NASDAQ:SCOR) and Quantcast, paint a more positive picture of Facebooks growth.
Untapped Market
Still, some inside Facebook, including founder Mark Zuckerberg, may see China as the clearest pathway to reigniting the explosive growth.
With 1.3 billion people, China is the worlds most populous country. Its economy is among the fastest growing, with 2010 GDP soaring 10.1%.
According to the China Internet Network Information Center, about 457 million Chinese citizens used the Internet as of the end of 2010, up 19% from the year before. Mobile users, many of whom use sanctioned social networks, increased last year by 69.3 million to 303 million.
For Facebook not to be in China is a huge business risk, said Mork. They cant really afford not to be playing in that market. But it poses a lot of problems for them philosophically.
Risk of Backlash
Those philosophical issues, as well as several practical ones, are behind an apparent divide in Facebooks C-Suite on the China question. While Zuckerberg, 27, is optimistic about expanding to China and believes that Facebook can be an agent of change, Sheryl Sandberg, his top lieutenant, is wary about compromises the company would have to make, Bloombergs Businessweek recently reported. Its important to recognize that doing business in China is unlike doing business anywhere else on the planet. The potential to make money is mind-numbing, but the potential for trouble is also enormous.
Facebook, which has made transparency and free speech central to its core values, would likely be required to fall in line with Chinas censorship machine. Last year Reporters Without Borders ranked China 171st out of 178 on its press freedom index, coming in just ahead of Iran and North Korea -- and that was before the turmoil in Middle East made the Communist regime extra jittery.
This is Big Brother taken to a new extreme, said Kathleen Brush, an international business growth and management expert who has read through the Chinese constitution.
While citizens are technically granted freedom of speech, the government has added tons of caveats, Brush said. For example, insulting a Chinese citizen is against the law and so is doing anything to disrupt socialism, state security or state secrets.
Nearest I can tell, everything is a secret in China and its a state secret, said Brush, who predicted Facebook would be required to share users private messages with the government.
Facebooks reputation for opening societies and even enabling popular revolts in the Middle East would likely be tarnished if it agrees to these restrictions. If it doesnt, Facebook likely wont be granted access.
Theres certainly a risk they will get some backlash, said Calkins. Im not sure people will stop using Facebook as a result of the tradeoffs in China. But it certainly could have an impact on that brand.
Facebooks brand value grew by a world-leading 246% to $19.1 billion last year, according to a recent study by Millward Brown Optimor.
The fact youre doing deals with China is going to annoy some of your core fan base, said Jonathan Armstrong, a partner at Duane Morris who practices Internet law in the U.K. Youve empowered these people to shout about stuff, theyll turn the guns you gave them on you.
Playing Favorites
Even if Facebook believes it can overcome the consequences of siding with the Chinese regime on censorship, it must still deal with the lack of a level playing field.
Thats because China tends to favor its homegrown social network, such as Renren (NYSE:RENN), which is forced to play by the regime's rules.
Renren, which has about 100 million registered users, has said it must prohibit a range of content, including material that Chinese authorities believe is obscene, "socially destabilizing," hurting "the national dignity of China," leaking "state secrets," or even "superstitious." The company warned failure to comply may result in regulators shutting down its online operations.
At the same time, China is infamous for making outside companies partner with Chinese ones, raising serious intellectual property concerns that often spook U.S. companies.
Mork understands Facebooks conundrum. His company, GetJar is the worlds largest distributor of free apps and a key partner of Facebook. Mork said that while GetJar would love to be in China, it also believes in open and unrestricted access, no matter the platform or the country.
We are interested in the market, said Mork, who predicted China would require signing off on each of its apps Were talking to a number of the players about doing business there. But the cost of doing business there is high, complex and difficult.
Balancing Risk and Reward
Sandberg, a former Google exec, may have some unique thoughts on the China question given her former companys controversial decision to exit the market last year in very public fashion.
Mork suggested Facebook learn from Googles inability to keep the disagreements from spilling into the press.
You dont want to air that dirty laundry because it makes your negotiating position much more difficult, said Mork.
Others believe Facebook would benefit from taking a page out of the playbooks of successful players in China, like Coca-Cola (NYSE:KO), which said China accounted for 41% of its Pacific divisions unit case volume last year.
If Im Mark Zuckerberg, Id get myself on the next flight and sit in China for a week and get to learn as much as I could about the place, said Armstrong. If you want to succeed there, learn it.
At the end of the day, Facebook may decide the risks of working in China overshadow the potential benefits right now. The company can instead double-down on its efforts to grow in emerging yet less-restrictive markets like India, Indonesia and Brazil.
For just about anybody else, bite your tongue, swallow hard, dive in and try and make it work, said Mork. For the case of Facebook, I dont think they necessarily need the Chinese market.