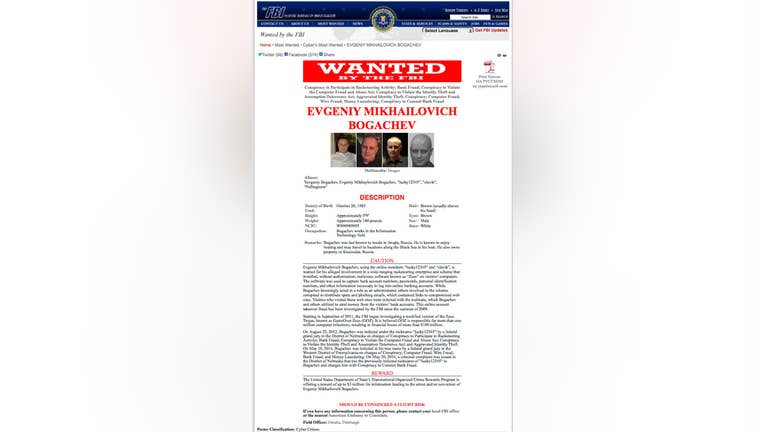 The U.S. government is hoping that multimillion-dollar rewards for information can help lead to the arrests of cyber criminals hiding out overseas.
Federal officials last month announced a reward of up to $3 million for information leading to the arrest of Evgeniy Bogachev, who was charged in May with cyber schemes that caused major financial losses. Officials say they expect to use the strategy in additional cases.
The reward is also a reminder of how many accused masterminds of cyberattacks on U.S. targets remain out of reach for federal law enforcement.
The FBI hasn't revealed much about the 31-year-old Bogachev, but the agency has issued "Wanted" posters for him and says he's believed to be in Russia and may travel by boat to locations along the Black Sea.