As China Slows, 'Made in America' Grows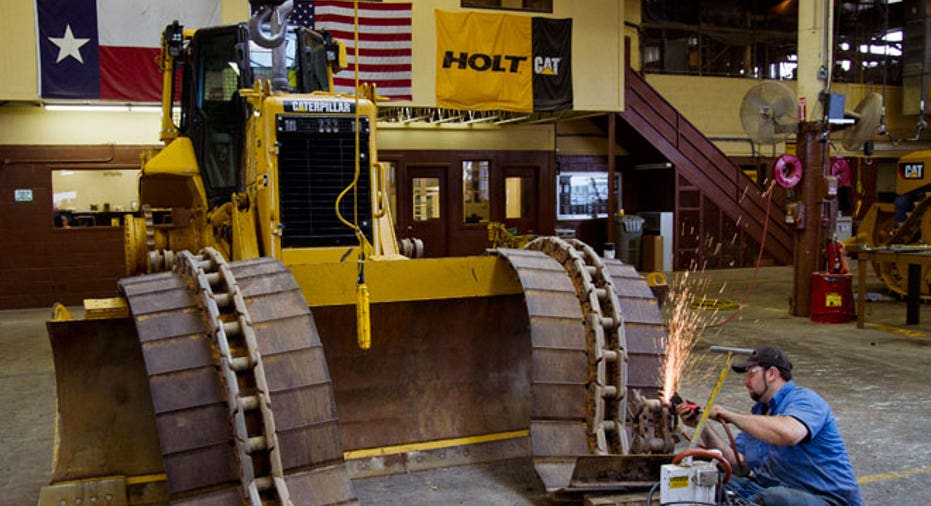 He is making it (literally) in America. Quirky founder Ben Kaufman is one of many business owners who have a renewed interest in a simple but strong phrase: Made in the U.S.A.
Kaufman's consumer-products company, which is expected to rake in around $25 million in revenue in 2012, is moving parts of its manufacturing operations out of China and back to the United States.
"China has increased labor costs something like 15-20% every year," he said. "And sooner or later that adds up."
China's normally vigorous economy weakened to an almost two-year low in September. The official purchasing managers' index (PMI) from China's National Bureau of Statistics reportedly fell to 53.7 last month from 56.3 in August, revealing continued contraction as new export orders declined sharply.
"We're definitely seeing a shift," said Mitch Free, CEO of online manufacturing company MFG.com. "In order to justify manufacturing abroad [and paying all the associated shipping and handling costs], you need to have a large order, and right now a lot of businesses don't want to over order and have inventory they can't sell."
Free said by working within the U.S., businesses are able to order less and at the same time oversee production more closely.
"If you produce locally, it may cost you 10-12% more -- but that 10-12% is an insurance policy because then you don't get stuck with a large inventory," said Free.
"I think the ultimate story here is that in a couple of years there are going to be people in China buying things that are made in the U.S."
Still, Kaufman advises small business owners just starting out to manufacture wherever they can and worry about where their products are made once they are more established.
"Get your product out to the world," he said. "Whatever it takes."
Yet, with companies sprouting up like marketing firm Made Movement and websites like AmericansWorking.com and MadeinUSAForever.com urging customers to buy American products, there seems to be a renewed push to keep more factory floors at home.
Kaufman said while he believes the "Made in the U.S.A." label is appealing for customers, he still thinks consumers are consumers and they want the best product -- wherever it's produced.
"But as a company, it feels good to [manufacture in the U.S.]," said Kaufman, who said being physically connected to the products and the people who are making them is an enormous benefit.
"Listen, I think the ultimate story here is that in a couple of years there are going to be people in China buying things that are made in the U.S. They are increasing their consumerism and we are increasing what we're making here and I think the tides are shifting," he said.
Watermarks Designs, a Brooklyn-based business that sells high-end faucets and other bathroom accessories, has manufactured in the U.S. since opening in 1976 and exports to other countries -- including China.
"The one thing that you can't get overseas is the same quality," said Watermark Designs Vice-President Jack Abel. "And the flexibility is tremendous because if a customer needs something done fast we can respond much faster."
And while Abel said that his products are more expensive, customers around the world are willing to pay. And Watermark Designs is not alone. The New York metropolitan area led the nation last year in exports, rising to $105 billion, its highest ever, from $85 billion in 2010, according to a report released last month by the International Trade Administration.
"The upfront costs are definitely a little bit higher and it's still a little bit more expensive here," said Kaufman, who said he plans to make all of Quirky's products in the U.S. in the future. "We are going to do this slowly because while certain categories are ready to make the switch, there are certain categories of business that aren't ready. I think they will be ready. It's just takes some time."