Are you on Vacation? So are Mortgage Rates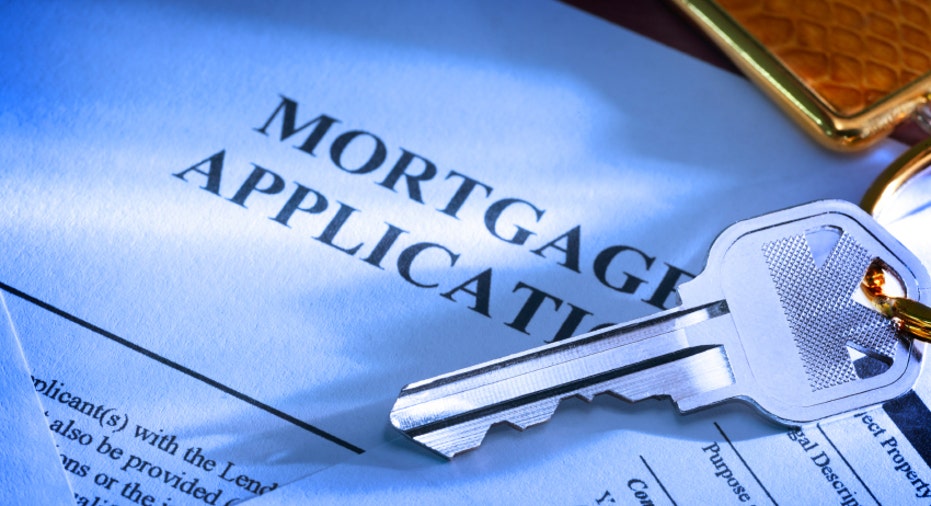 Mortgage rates took a break this week, offering relief to those who want to buy a home before rates rise, and giving hope to homeowners who still await an opportunity to refinance their mortgages.
Compare Mortgage Rates in Your Area
The benchmark 30-year fixed-rate mortgage fell to 4.56% from 4.59% last week, according to the Bankrate.com national survey of large lenders. The mortgages in this week's survey had an average total of 0.31 discount and origination points. One year ago, that rate stood at 3.81%. Four weeks ago, it was 4.66%.
The benchmark 15-year fixed-rate mortgage fell to 3.62% this week, compared to 3.65% last week, and the benchmark 5/1 adjustable-rate mortgage fell to 3.53% from 3.57%. The benchmark 30-year fixed-rate jumbo fell to 4.68% from 4.73%. While rates remain low by historical standards, they are about 1 percentage point higher than they were three months ago.
Weekly national mortgage survey
Results of Bankrate.com's Aug. 7, 2013, weekly national survey of large lenders and the effect on monthly payments for a $165,000 loan: 30-year fixed 15-year fixed 5-year ARM This week's rate: 4.56% 3.62% 3.53% Change from last week: -0.03 -0.03 -0.04 Monthly payment: $841.92 $1,189.30 $743.69 Change from last week: -$2.69 -$2.45 -$3.70
Rising mortgage rates have not affected consumers' attitude toward buying a home yet, according to a national housing survey released by Fannie Mae this week. More than 60% of the survey's respondents say they believe interest rates will increase over the next year. And 3 in 4 say now is a good time to buy a home, Fannie's survey shows.
"Consumers have taken the interest rate rise in stride," says Doug Duncan, senior vice president and chief economist for Fannie Mae. "Expectations for continued improvement in housing persist, and sentiment toward the current buying and selling environment is back on track from its dip last month."
If anything, higher mortgage rates have created urgency among buyers who now are convinced they need to move faster to beat the rising rates, says Pava Leyrer, president of Heritage National Mortgage in Grandville, Mich.
"I think a few people are having to lower their expectations on what they were hoping to get, but I don't think they are dropping out of the market yet," she says.
Homeowners who are finally able to refinance
Another group is taking advantage of today's rates (despite the fact they're not as low as they used to be): homeowners who didn't have enough equity to refinance until home prices started rising.
Leyrer says she recently helped two homeowners who had rates in the 6% range. They were glad to grab a rate in the 4s while combining their first and second mortgages into one, after the value of their homes recently increased, she says.
Obama's refi plan
Still, there are many homeowners who are so deeply underwater that they can't refinance their loans without a program designed for borrowers who owe more than their homes are worth.
HARP, the Home Affordable Refinance Program, allows underwater borrowers to refinance their loans if the mortgages are owned or guaranteed by Fannie Mae or Freddie Mac. The program has helped more than 2.5 million homeowners refinance since 2009.
But some underwater borrowers have mortgages that are privately owned. These borrowers continue to wait for an opportunity to refinance.
President Barack Obama on Tuesday again called for a plan to create special programs to allow these homeowners to refinance through Federal Housing Administration or Fannie and Freddie loans.
He urged Congress "to pass a good, bipartisan idea, and allow every homeowner to save thousands of dollars a year by refinancing their mortgage at today's rates."
Don't hold your breath. Legislators have long been asked to expand refinance programs to help the homeowners who have been left out of existing programs. But lawmakers have yet to act.
Despite the recent jump in mortgage rates, it's not too late to help homeowners who are still paying 6% or 7% on their mortgages, says Barry Zigas, Consumer Federation of America's director of housing policy.
"There are certainly plenty of people today who would benefit from this," Zigas says.
For now, these homeowners have to wait for Congress as mortgage rates rise.