Are You Driving a Time Bomb?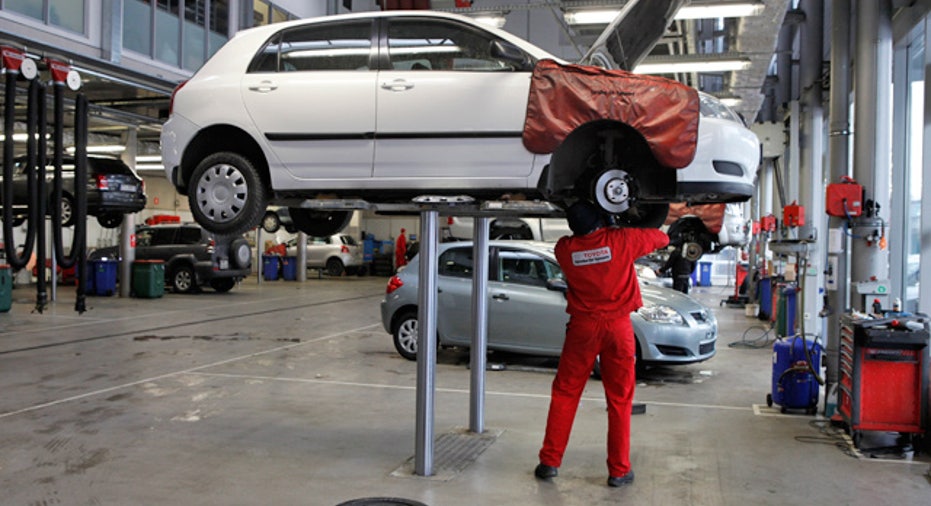 Car manufacturers are recalling large numbers of vehicles for both minor and major safety repairs, but millions of these cars continue to motor ahead unfixed.
According to a report issued last month by the Government Accountability Office (GAO), just 70 percent of recall repairs on cars and trucks are completed within an 18-month time frame.
"We're talking about millions of cars driving on roads across the country and up for sale that have unfixed safety recalls," says Christopher Basso, a spokesperson for Carfax, which provides vehicle history information to consumers.
In 2010, automakers issued a record 14.9 million voluntary vehicle recalls according to the U.S. National Highway Traffic Safety Administration (NHTSA). But for whatever reason, drivers are either not hearing or not heeding calls to get their cars fixed.
"The manufacturers are doing their part in helping keep potentially defective vehicles safe," Basso says. "The problem is about one-third or more of all cars that are recalled aren't being fixed."
The GAO report found fault with the way NHTSA - which is tasked with letting the public know about recalls - notifies consumers about vehicle recalls. As a result the GAO recommends that NHTSA:
Change what consumers are told in recall letters
Improve and promote the agency's SaferCar.gov auto recall website
Seek authority from Congress to alert used car buyers to recall repairs - something it can't currently do
Failing to heed a recall notice on your car obviously increases the risk of getting in accident. And that in turn can cause your car insurance rates to spike, says Robert Passmore, director of personal lines at the Property Casualty Association of America.
"Getting in an accident that was your fault is likely to impact premiums," says Passmore.
Recall information online
So, how do you know if the car you recently purchased is a potential time bomb?
NHTSA's Safercar.gov website allows you to check on recall notices. You can search for safety recalls under categories such as "vehicle," "tires," "equipment" and more. The website says its recall information "includes vehicle and equipment campaigns from 1966 to present."
Many car manufacturers also list recalls on their websites.
If you are shopping for a used car - or you recently purchased one - and want to know if that specific car had recall-related repairs, check out Carfax's free recall check webpage. By entering the vehicle identification number (VIN), you'll find out which recall repairs have or haven't been made on the car.
Basso says Carfax gets recall information "direct from the manufacturers."
Keep in mind that a recall repair is free to the car owner and doesn't have an expiration date.
"They will still fix it, no matter how old the recall is," says Basso.
Related topics:
The original article can be found at Insurance.com:Are you driving a time bomb?