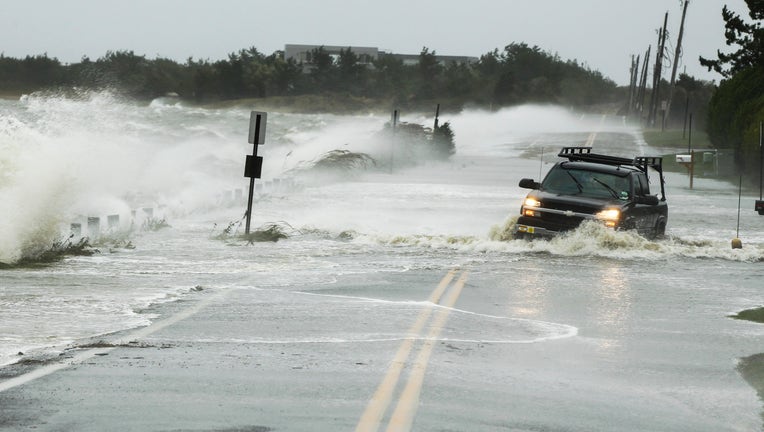 It's been almost a year since Hurricane Sandy barreled along the east coast, but the storm's effects are still tangible in many areas, including the used car market.
According to the National Automobile Dealers Association, about 250,000 vehicles were flooded from the super storm, many of which have been showing up on used car lots. Although it's unethical for a car salesman to hide the fact that a car was underwater before selling it, it happens--a lot.
"There are plenty of unscrupulous people out there that will buy flooded cars for a little amount of money, fix them up and pawn them off on the unsuspecting public," says Robert Sinclair, a spokesman for AAA New York. "It might work for a while, but the long term prospect for a car that was flooded is not good."
The demand for used cars is high right now as vehicles last longer and consumers remain budget conscious. According to Sinclair, the average price for a brand new vehicle is around $29,000, pricing many people out of the new car market.
You don't have to be a mechanic to make sure you aren't buying a previously-flooded car. There are some telltale signs and to spot them, all it takes is a good flashlight and a little searching.
According to Sinclair, car buyers have to look in all of the holes and slots in the car and under the hood for caked on mud or dirt stains. "Look at the area around the hood and climb under the vehicle. Check the suspension and brakes for any caked on mud or dirt. It would take a heck of a detailing job to clean all the dirt away that would form when the car was flooded."
Inside the car, Katherine Hutt, a spokeswoman from the Better Business Bureau, suggests paying attention to the carpet. If the carpet looks new or doesn't match other areas of the interior, it could be a sign that there was flooding. She also says to look closely on the sides of the doors, in the trunk, glove compartment and underneath the seat for any mud, water stains or other signs of flooding.  "Musty odors are a real tip off that it was not only flooded, but was in water for a long time," says Hutt.
She also recommends inspecting any wires and tubing. "When the wires get wet they become more brittle so check the wires underneath the dashboard. If they feel brittle or are cracking, it's a surefire sign they may have been damaged."
Sinclair says it's important to check all aspects of the car's electrical system to ensure there isn't any damage.  It's not enough to test the electrical components individually; he suggests turning them all on at the same time with the engine running. If the electric has been compromised it may reveal itself with that type of test.
Equally important as inspecting a vehicle thorough is getting a copy of the vehicle's history report. According to Hutt, there are multiple sources to purchase this report and it's relatively inexpensive, but make sure the company is accredited by the Better Business Bureau.
Often dealers will throw in the vehicle history report for free, but Hutt says buyers should purchase it on their own since it's relatively cheap and eliminate any questions about the accuracy of the report.
"The vehicles history report will tell you if it's ever been salvaged," says Hutt. "When a vehicle is flooded it must be marked salvaged."
Also check out the government website vehichlehistory.gov to find more useful information about the history of a car.