Are we Using Credit More but Enjoying it Less?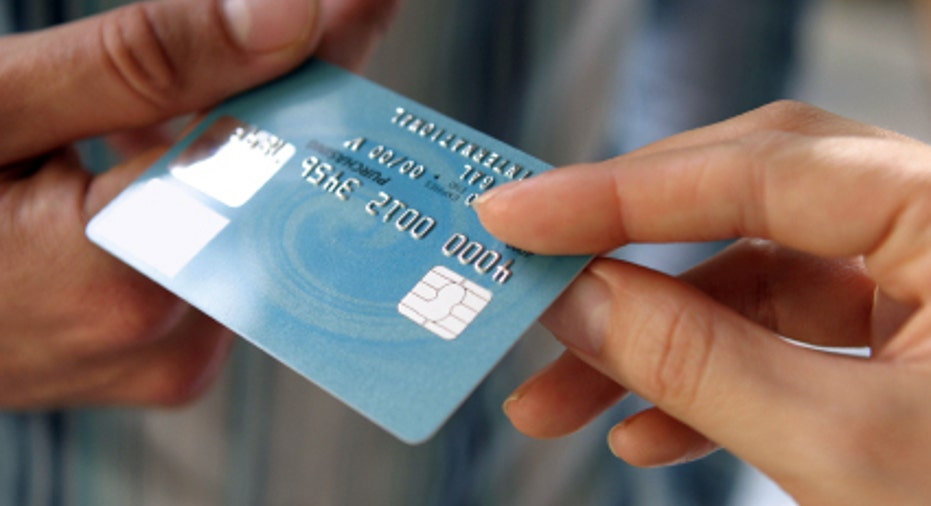 If you can see yourself hanging out with the well-heeled couple in those Chase Sapphire commercials, you probably made it through the recession relatively unscathed. Not everyone's feeling so fortunate, though.
According to a joint poll run by MSN Money and CardRatings.com, nearly three in four Americans report having frozen or cut back their use of credit cards in recent times, reacting to major changes in the banking industry and the economy over the past five years.
But of the more than one in four who are spending more on their cards these days, more than half of those report using their credit cards to help cover basic needs, as opposed to strictly "fun" things like gifts, concerts and vacations.
Survey points to shift in credit card spending
CardRatings.com partnered with MSN Money on an informal survey to gauge current consumer spending patterns. From January to March, 10,664 participants answered the question, "Are you spending more on your credit cards lately?" Almost three out of four site visitors (72%) told us "no," with the combined results from both sites looking like this:
5% - Yes, on fun stuff like travel or toys
14% - Yes, on basic needs like food and gas
10% - Yes, on a combination of the above
29% - No, I'm spending the same in most categories
42% - No, I'm spending less on my credit card
At the same time, more than one out of four (29%) reported spending more on their cards. But of those, almost half reported that basic needs accounted for most of their increased spending, and another one-third said basic needs were at least part of their increased spending.
Looking just at CardRatings.com readers, more than half (53%) reported they now use their credit cards more than before, again with the majority using them for basic needs at least some of the time. 15% said they were spending the same, and only 33% reported spending less.
It's no surprise, of course, that visitors to a credit card ratings website tend to use credit cards more than the general public. Some of those "basic needs" folks have likely adopted the common practice of running more of their regular expenses through rewards credit cards rather than running up debt. Others may be relying on low interest credit cards to help make ends meet, using their plastic to tide them over during temporary shortages of income following the Great Recession.
Where did that $156 billion go?
The Federal Reserve gives us a clear picture of the credit crunch that introduced that recession. Fed data shows that total revolving balances peaked at over $957 billion in 2008. By 2011, the steep decline leveled off to $801 billion, a decline of 16% or $156 billion.
Economists like to call this "deleveraging." We simply call it "getting out of debt." But that's not the whole story. Moody's analysts Mustafa Akcay and Cristian deRitis studied the drop in American consumer debt since 2008, and they suggest our current borrowing habits stem from how our banks reacted to the global financial crisis.
In a series of Moody's reports, Akcay and deRitis studied what they call "involuntary deleveraging." Cardholders with excellent FICO scores saw their credit limits drop. Credit card companies ejected their riskiest customers from portfolios, often closing out accounts without warning.
The effect on the consumer
Banks charged off billions of dollars in debt, often punting those balances to bill collectors or debt buyers. A relatively lucky cardholder could end up making installment payments, but without the privilege of a credit limit. Less fortunate consumers faced falling credit scores and interactions with the kind of collections agents now scrutinized by federal investigators.
Many Americans spend less on their credit cards because they can't -- or won't. During the financial crisis, many consumers replaced cancelled credit cards with debit cards linked to their checking accounts. Prepaid debit cards have taken off at retail stores, with pharmacies and convenience stores taking over many of the cash-handling chores previously exclusive to bank tellers.
Easing nervous consumers back into the credit card marketplace
Despite daily market reactions to global unrest, American lenders have stabilized their portfolios. Having met the demands of federal regulators, credit card issuers face a new challenge: living up to investors' expectations. That means getting back into the business of lending to consumers with less than perfect credit.
Instead of playing up access to large credit limits, banks now highlight the security and convenience of their "plain vanilla" credit cards. Citibank has expanded the launch of its Simplicity brand, offering no fees but very few perks. Meanwhile, Capital One has been approved to purchase the American credit card operations of HSBC, the lender behind credit cards for limited credit under the Orchard Bank brand.
Even if banks succeed at getting more credit cards back into the hands of more Americans, our polls and Moody's research show that our nation has significantly changed the way it spends money. If we can keep temptation in check, we can benefit from the security and rewards that credit cards offer without landing back in debt.
The original article can be found at CardRatings.com:Are we using credit more but enjoying it less?