Are Hoverboards Safe? Feds Urge Caution After Deadly Pennsylvania Fire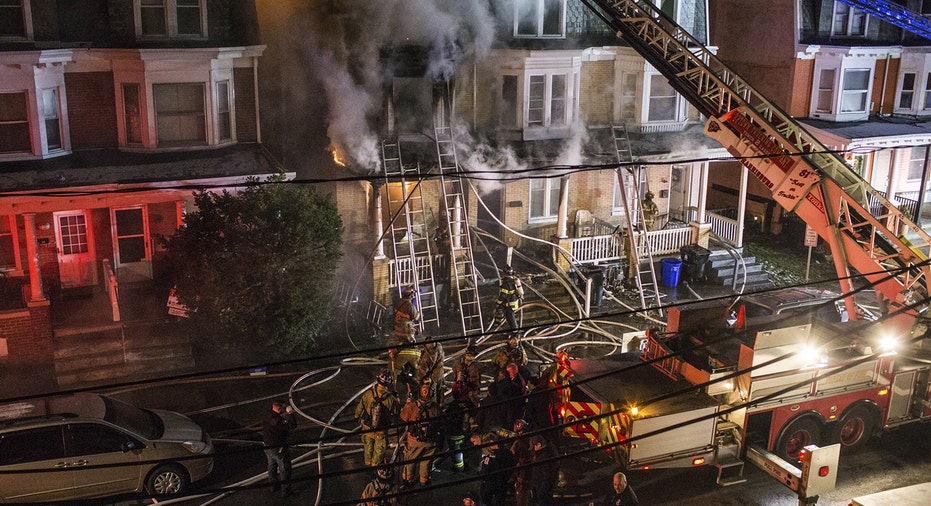 Federal officials are again warning consumers on Monday to use caution when buying or using self-propelled "hoverboards" after one of the devices is blamed for causing a deadly weekend house fire in Harrisburg, Pennsylvania that killed a toddler.
More than one year after the government issued a massive recall for the popular devices amid fire-safety concerns, local authorities say a charging hoverboard sparked a fire Friday night, engulfing the Harrisburg home in flames. If the gadget is confirmed as the cause, it would mark the first-ever fatality due to a hoverboard fire, Scott Wolfson, communications director for the U.S. Consumer Product Safety Commission, told FOX Business.
The CPSC recalled more than 500,000 hoverboards made by 10 retailers in early 2016, warning that the products did not meet federal fire safety standards. Wolfson said the CPSC has investigated more than 60 hoverboard fires since the fall of 2015.
"Not everyone responded to the recall," Wolfson told FOX Business. "Even though it was an early 2016 announcement, we would still recommend that consumers check their hoverboards. If they haven't taken advantage of it yet, it's not too late."
In their initial recall announcement, the CPSC said that the affected hoverboards used lithium-ion battery packs that "can overheat, posing a risk of the products smoking, catching fire and/or exploding." Authorities told FOX Business they haven't been able to determine the brand of hoverboard allegedly responsible for the Harrisburg blaze.
"We have not identified the brand at this point," Harrisburg Fire Chief Brian Enterline told FOX Business.
Hoverboards were among the most popular offerings for online retailers in late 2015, before the federal warnings led prominent companies like Amazon and Toys R' Us to temporarily pull them from shelves. As manufacturers – many of which are based overseas, with the gadgets typically made in China – rushed to capitalize on the market, the CPSC struggled to enforce industrywide safety standards. Online retailer Overstock.com was specifically named in the CPSC recall.
Representatives for the three retailers did not immediately respond to FOX Business' request for comment.
When checking hoverboards to see if they comply with federal standards, Wolfson urged consumers to look for a sign that the products are certified by UL, a safety consulting firm formerly known as Underwriters Laboratories.
"UL's safety standard for hoverboards helps reduce potential fire and shock hazards, dramatically diminishing the probability of an incident," John Drengenberg, UL's Consumer Safety Director, told FOX Business. "Our hoverboards standard has many tests that focus on lithium ion battery safety. Hundreds of models have undergone and passed the stringent safety requirements."
Swagway, which had more than 250,000 units recalled in 2016, offered at the time to replace faulty hoverboards with UL-certified battery packs.
Amazon.com currently offers the Swagway, the Segway miniPRO, and other UL-certified models.
"That is the best safety standard in the country that aims to prevent fires with hoverboards," Wolfson said. "If you're in the market for a new hoverboard, look for a marker on the product, on the packaging, that says it meets UL 2272."