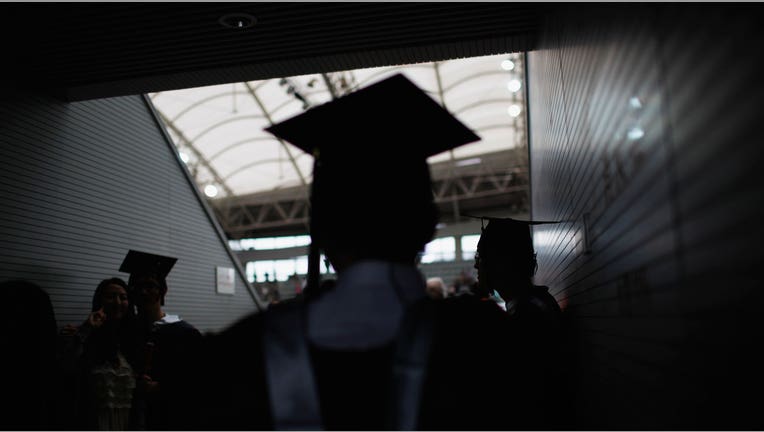 When it comes to picking a college, what is more important: cost or reputation?
U.S. News and World Report released its annual rankings of the nation's top schools for 2013, but as tuition prices continue to rise, student loan debt reaches new records and job prospects remain weak upon graduation, the decision-making process has become more complicated.
Ivy League schools Princeton, Harvard and Yale took the top three spots on the national list of nearly 1,800 institutions. Williams College, Amherst College and Swarthmore College came in the top three spots for liberal arts schools this year, according to the findings.
Students and parents are more engaged in the college selection process, taking into consideration "any and all information" regarding higher education than in the past, says Isabel Sawhill, senior fellow at the Brookings Institute. She adds that the U.S. News and World Report list is so well-known it is unlikely it will fade from the scene anytime soon, however the clout these rankings traditionally carry may fade as cost plays more of a role.
"We have discovered people are spending a huge amount of money on higher education without having a good idea about what they are getting for their money," Sawhill says. "That has caused the president to put forward a new proposal, which says we need a new college ratings system."
President Obama asked the Department of Education to create a College Scorecard system by 2015 that will help students compare the value offered by schools. There will also be an additional move to base student aid on college value by 2018.
Sawhill says measurements like U.S. News and World Report's rankings muddle the college decision-making process. "It's a complicated question—the quality of school matters in terms of what you get out of it, and how much you earn when you graduate," she says. "The quality of the school you go to matters a lot so spending more may be worth it because the returns may be higher."
These rankings also create an increasingly competitive mentality among colleges and universities so they spend more to increase their place on these lists, those added costs get passed on to students, according to Amy Laitinen, deputy director for Higher Education at the New America Foundation.
"Colleges see these lists as very important and respond to them—it shapes what they do," she says. "And if they increase costs trying to move up the ranks, it will impact students…. But these [rankings] have nothing to do with whether students are learning more, earning more or getting better jobs."
She says students should focus on potential schools' value rather than ranking along with the level of debt graduates depart with.
And as far as costs go, many families will get "sticker shock" from pricing schools during the selection process and choose not even to apply to certain schools based on the number, but Laitinen says there is often more than meets the eye when it comes to schools' prices.
"The sticker price isn't how much you end up paying," she says. "For example, Princeton has a really high sticker price, but students may end up paying less because it has so much money that it can help low, middle and even some upper-income students."
So while rankings do hold weight, the bigger question is of course, is college worth it? And Laitinen says her take on this hotly-debated issue is yes, but with serious consideration and taking into account many sources of information.  "College is absolutely worth it, but it may not be worth it at a particular institution, and a particular price," she says.