Are Cash-Back Cards Still a Good Deal?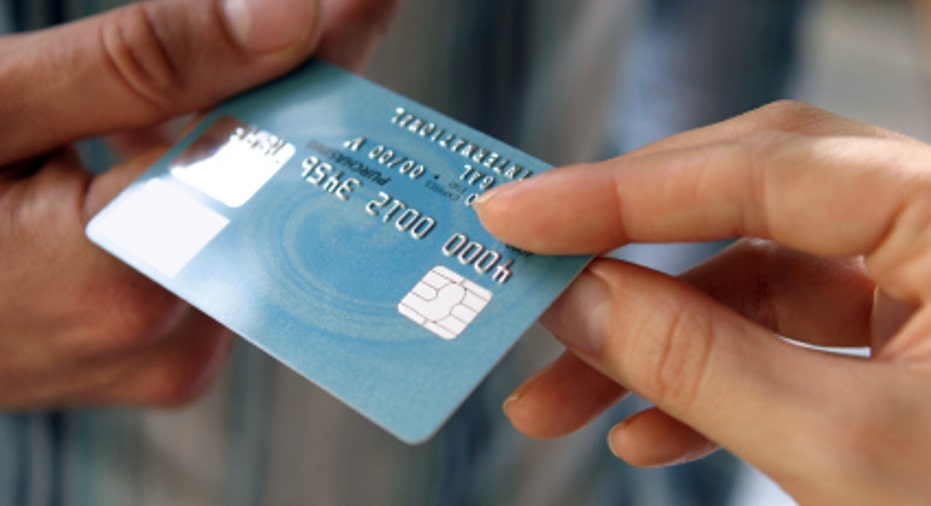 Have cash-back credit card offers improved or worsened since last year? Bankrate.com aimed to find out in its annual cash-back credit card rewards survey. In February, Bankrate surveyed all of the cards from the 2010 study, except for the replacement of two cards that were no longer available, and the addition of three cards. Cards surveyed came from the 10 largest credit card issuers, as well as three investment cards from Fidelity that were included in the 2010 study, for a total of 32 cards.
For each card, we gathered information on the annual fee, introductory bonus, reward rate and expiration period, and compared the data to the previous year. In a summary chart, we listed rebate information for each card under a "reward formula" column, which details the reward offering and break points for any higher payouts, and a "cash-back ratio" column, which lists the rate or rates of returns for easy comparison.
Did credit card issuers react to recent regulations such as the Credit CARD Act by making cash-back credit offers less attractive? Fortunately, according to the study results, cash-back credit card offers remain largely unchanged from the previous year.
Payout Trends
Cash-back ratios mostly remained the same from one year ago -- two cards improved and one decreased. Overall, a 1% cash-back rate is still the base line rate of return. Forty-four percent of cards have a 1% payout beginning with the first dollar of spending.
Those seeking a better rebate rate can certainly find one. "You've got the opportunity to boost it from there based upon category bonuses, your spending levels, spending patterns and the fashion in which you redeem your rewards," says Greg McBride, CFA, senior financial analyst at Bankrate.com.
In fact, 28% of the cards surveyed offer higher payouts in certain categories of spending, such as gasoline, groceries and travel, and 19% of cards have tiered reward rates where the payout rate increases with the spending level. For instance, the Chase Freedom card and Discover More offer 5% cash back in certain purchase categories that change. Blue Cash from American Express offers 5% cash back on "everyday purchases" once you reach $6,500 in annual purchases.
The Bankrate feature, "3 tips on choosing a cash-back credit card" explains how to find a cash-back card based on spending habits.
Investment-themed cards still offer the best payouts with three different cards offering a 2% payout, redeemable for deposit into Fidelity IRA, 529 or brokerage account.
Introductory Bonuses
Those who expect to do some heavy spending on their credit card shortly after opening the account may want to look for a card with an introductory bonus. More than 40% of the cash-back cards in our survey offer cardholders some sort of introductory bonus. In some cases, it's a one-time bonus for reaching a spending threshold or a higher reward rate for a limited time after account opening. For instance, the Citi Forward card awards 8,500 bonus points after $250 in purchases and the U.S. Bank FlexPerks Cash Rewards card offers a 3% cash-back rate on all gas purchases for the first 90 days.
Introductory bonuses have slightly improved from last year, with three cards offering better bonuses or a better bonus than a predecessor card.
Annual Fees
Annual fees remain rare on cash-back credit cards. Only four cards charge a yearly fee, one of them being the American Express TrueEarnings Card from Costco, which waives the fee with a paid Costco membership.
Expiration Period
For the most part, expiration of rewards is a nonissue for cash-back credit cards, as it was last year. Half of the cards surveyed do not impose an expiration period on earned rewards, and 31% of cards give cardholders five years to redeem rewards.
"Since cash is redeemed frequently, expiration isn't the worry that it might be with travel-based cards where it takes a much longer period of time to accumulate the necessary level of rewards," says McBride.
In some cases, rewards expire when triggered by certain events -- account closure, missed payments or a long period of inactivity. For instance, with the Citi ThankYou Preferred Card, points won't expire as long as the consumer makes a qualifying purchase at least once a year.