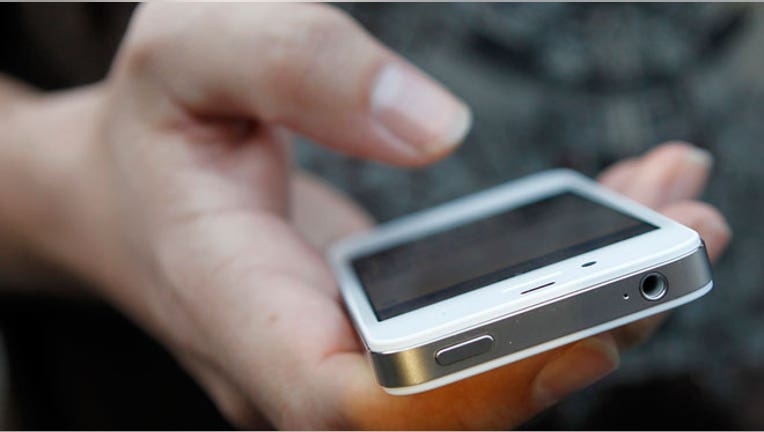 If T-Mobile's Chief Marketing Officer, Cole Brodman, could change one thing about the mobile phone industry it would be making customers fork up more money for smartphones by doing away with carrier subsidies.
That's the gist of a blog post he wrote in March where he argued the current U.S. model, where popular devices like Apple's (NASDAQ:AAPL) iPhone cost just $199 with a two-year contract, has significant negative implications.
You see, that shiny new phone isn't really $199 at all.  And if you lost or broke one you'd realize that pretty quickly, as you'd have to pay $649 for a new one.  Your carrier gets a better deal, but still pays double your price at around $400, according to The Wall Street Journal.
As much as the carriers love their customers, they're not doing this out of the kindness of their hearts, of course.  They make up the money down the line when you pay your bill each month for the following two years on your contract.  According to Brodman, customers don't realize the actual costs of smartphones they're buying because they're included in the costs of their data plan and fees associated with their contract.  He argues this distorts the costs of smartphones, devalues the technology, and creates an uneven playing field for manufacturers.
Does he have a point?
Ross Rubin, analyst with NPD Connected Intelligence, said removing subsidies would likely help level the playing field and suggested that might be why T-Mobile would be in favor of them going away.  Large, profitable carriers of scale like Verizon Wireless, he said, can afford to more heavily subsidize handsets.
Further, in an open market where there are really no long-term contracts, he said, handset companies would likely move to support a greater array of carriers with their handsets and the most advanced handsets would be more broadly available across a greater number of carriers.
Dumping subsidies and paying a lot more up-front for a phone might sound radical, but outside the U.S. it's pretty common.  "The North American markets (U.S. and Canada) are really the only two in the world that have this complete addiction to the phone subsidy," said Elliot Noss, CEO of Ting, a new no-contract carrier that bills customers based on their usage each month.
Indeed, in Europe, mobile phone plans with contracts are much less common than in the U.S.  According to a report from Deloitte, in 2009 87% of customers were prepaid in Italy, 66% in the U.K., 55% in Germany, and 42% in Spain.  That compares to just 22% in the U.S.
These countries also typically have much lower monthly bills from their mobile phone providers.  According to data from Bank of America Merrill Lynch, the average monthly revenue from U.S. customers for carriers is $50.67.  Compare that to $24.53 in Italy, $30.99 in the U.K., $29.10 in Spain, and just $20.42 in Germany.  Europe's overall average is $30.83, compared to the North America's $51.40.
Of course, without a contract and carrier subsidies, many popular smartphones would cost hundreds of dollars more up front.  The aforementioned iPhone 4S costs a whopping $649 "unlocked."  The Motorola Droid RAZR Maxx costs the same off-contract.
But if subsidizations were gone on a massive scale, might that drive competition and innovation to lower those off-contract prices?
According to NPD's Rubin, unsubsidized handsets that go for upwards of $500 would be out of reach for a pre-paid customer so at the lower end of the spectrum, we might not see much of an impact in the absence of subsidies.  "If we look at the pre-paid market, we tend to see lower-end phones because those carriers can't afford to subsidize as heavily and they have no long-term contracts so the pace of innovation there has been much slower."
However, since there would be greater scale, he said, the price of handhelds might be somewhat lower than an unlocked handset is today, but we might also see more handset companies targeting lower-end devices to make them more affordable.
Ting's Noss thinks prices would fall as well.  "When a subsidy is presented, it's presented against some sort of abstract manufacturer's suggested price which will be more than you'll pay from us.  I think (doing away with subsidies) moves the focus to price more and it would have to naturally have the manufactures be a little smart about it.  Any time you shine a light on something, you get more competition."
Another potential drawback to subsidies and associated long-term contracts, in some cases, might be that it keeps the latest technical advancements out of consumer hands.  "Moore's Law is happening on steroids when it comes to cell phones.  The cycle of device improvements is happening at a faster rate than users are replacing their cell phones.  There's almost a 12-month cycle around enhancements for an active geek who wants to upgrade," Noss said. "You're losing the benefit of Moore's Law right now, especially if you are locked in to a three year contract!"
Carriers Playing Hide the Peanut With the Consumer?
Noss doesn't see reduced competition as the main driver of costs, though.  "We think of it less about hindering competition and more about it being another means of just trying to play hide the peanut with the consumer.  At the end of the day what's happening is you're essentially borrowing money from the phone company."
Indeed, Noss thinks consumers could get a much better deal by just putting the smartphone on plastic.  "When you look at the cost of a smartphone, generally in the range of $200 to $500, typically there is no customer in the market who couldn't simply put it on their credit card and make a better financial transaction full-priced," he explained.  Taking into account the lower costs for prepaid mobile phone plans, he suggests, they'd save money in the long run and maintain the flexibility of cancelling service at any time without a contract.
While the major carriers do offer prepaid options, their selection of smartphones is typically pretty slim.  Why?  It might not be in their interest to do away with the subsidies, and therefore, their two-year guarantees of customer revenue.  "The AT&Ts and Verizons of the world make their money on breakage and the fooling of customers.  They have crazy overages, locks into contracts, punitive provisions around a bunch of things like roaming and long distance.  They want to intimidate the customer into way overbuying and then using as little as possible," Noss argued.
Asked if the company has considered expanding its prepaid options for plans and phones and whether it would be cutting back on subsidies, Verizon Wireless spokeswoman Brenda Raney said, "Verizon Wireless prides itself on providing customers with superior network service, a robust portfolio of mobile devices and a number of prepaid and post paid plan options.  Those who prefer a prepaid plan can do so and get the same great network service as customers who take advantage of the discounted pricing and sign a two-year contract.  Wireless service is not a one size fits all business and our philosophy has always been customers benefit when they have choices to customize their service to meet their needs and budget preferences."
See chart at bottom for more details.
Either way carriers appear to be looking for ways to make up the revenue they lose from these subsidies, even impacting the maker of the ubiquitous iPhone, a handset that is heavily subsidized.
After hitting all-time highs, Apple's stock faced pressure recently after Credit Suisse said it saw upgrade volumes and device subsidies declining, which could have an impact on the company.
In an attempt to slow the rate of customers purchasing smartphones, U.S. carriers have been raising prices on monthly plans and instituting new fees.  Both AT&T (NYSE:T) and Sprint (NYSE:S), for example, have increased their upgrade fees to $36.  Those two companies, as well as MetroPCS, have also increased the prices on some of their monthly data plans.  And Verizon Wireless last week announced it would no longer grandfather in smartphone customers with unlimited data plans if they upgrade their devices.  If they want to keep their plans, rather than move to potentially pricier tiered rates, they will have to pay full price for their next handheld.
Are U.S. Customers Fed Up With Contracts?
It seems a growing number of Americans are ditching their contracts in favor of prepaid plans.  According to an Associated Press report, the seven largest carriers in the U.S. lost a combined 52,000 subscribers from contract-based plans between January and March.  At the same time there was an increase of at least two million subscribers to cheaper, no-contract plans, though this is less than the five million figure from the same period last year, according to the report.
But that doesn't necessarily mean we'll see an end to subsidies anytime soon.  Lately we've seen more competition from pre-paid carriers, which tend to offer lower-end smartphones, Ross Rubin from NPD said, so the heavier subsidies are on the highest-end handsets.  Today, as we're transitioning to LTE wireless technology, which requires expensive chips, subsidies may actually tend to be higher to drive adoption, he said.  As the technology matures, however, carriers could probably bring down subsidy costs, he said.
Contract Vs. No-Contract Costs Over Two Years
*Sprint includes unlimited texting with its voice plans. **Boost Mobile's plan includes "shrinkage" which lowers the monthly bill over two years from $55 to $40 per month. It also includes unlimited texting and data with its voice plan.