Are 4% Mortgage Rates the new Norm?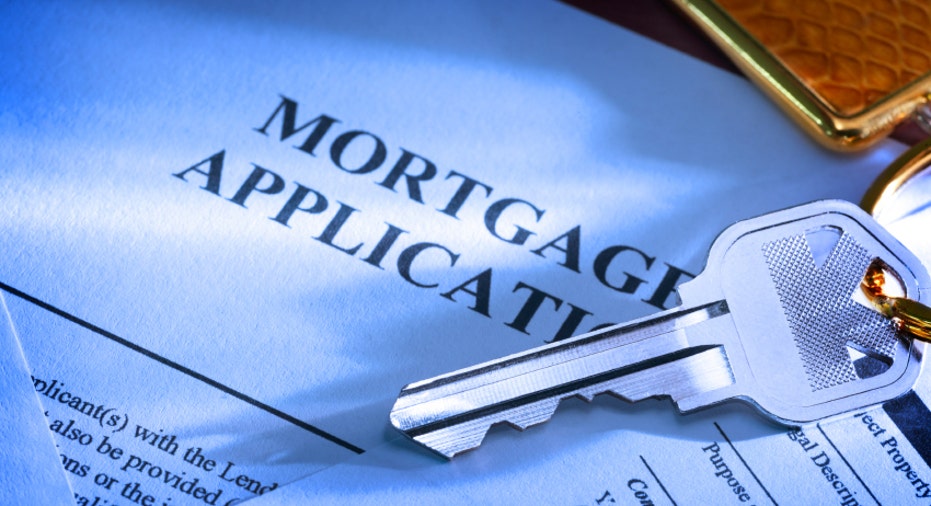 Mortgage rates climbed for the sixth week in a row, making refinancers and potential homebuyers nervous. If it serves as consolation, rates are likely to stabilize for a few days until the Federal Reserve meets next week.
The benchmark 30-year fixed-rate mortgage rose to 4.14%, compared with 4.1% last week, according to the Bankrate.com national survey of large lenders. The mortgages in this week's survey had an average total of 0.32 discount and origination points. One year ago, that rate stood at 3.91%. Four weeks ago, it was 3.71%.
Compare Mortgage Rates in Your Area
In early May, the fixed rate was 3.52%. It had been below 4% since May 2012 -- for more than a year -- up until the first week of June 2013.
The benchmark 15-year fixed-rate mortgage rose to 3.32% this week, compared with 3.28% last week. The benchmark 5/1 adjustable-rate mortgage rose to 3% from 2.93%. That's its highest level since June 2012. The benchmark 30-year fixed-rate jumbo mortgage rose to 4.32% from 4.27%.
Weekly national mortgage survey
Results of Bankrate.com's June 12, 2013, weekly national survey of large lenders and the effect on monthly payments for a $165,000 loan: 30-year fixed 15-year fixed 5-year ARM This week's rate: 4.14% 3.32% 3% Change from last week: +0.04 +0.04 +0.07 Monthly payment: $801.11 $1,165.03 $695.65 Change from last week: +$3.83 +$3.22 +$6.22
The new norm for rates
It is unlikely that rates will return to the lows seen earlier this year, but they may take a break before they climb any higher.
"I don't think they are going to keep going up, but they may stay where they are -- which is half of a percentage point over where they were a few weeks ago," says John Stearns, a mortgage banker for American Fidelity Mortgage Services in Mequon, Wis. "4% for a 30-year fixed is going to be the new norm."
Keep your eyes on the Fed
One of the main reasons rates jumped so quickly in recent weeks is because the markets are reacting to speculation that the Fed may soon taper its $85-billion-per-month bond-buying program. The Fed's stimulus program, the third round of quantitative easing, known as QE3, had long helped keep rates at the bottom. But once the Fed determines the economy is ready to walk on its own, it will end the stimulus or at least scale back on the program.
The Federal Open Market Committee, or FOMC, is holding a two-day meeting next week. The meeting will be followed by a press conference Wednesday with Fed Chairman Ben Bernanke. What Bernanke says at the conference may affect mortgage rates more than the statement the FOMC releases after the meeting, Stearns says. Rates changing by the minute
Borrowers who have gotten used to hearing about mortgage rates near record lows have been surprised by how quickly rates have been changing, and some are confused by their volatility.
"Most people don't get that offered rates are like stock quotes. What you can get at one time may or may not be available when you call back later in the day, tomorrow or later this week," says Jim Sahnger, a mortgage loan originator for FBC Mortgage in Jupiter, Fla.
Have you missed the boat?
The recent jumps in rates have caused some homeowners to rush to refinance their loans, as they fear rates will continue to rise, says Bob Moulton, president of Americana Mortgage in Manhasset, N.Y.
"It has caused a sense of urgency for some people," Moulton says. "And people that are buying are also nervous because they were hoping to get something in the low '3s' and now they are in the high '3s' or even '4s.'"
But even if you get a mortgage at 4.25%, that's still a "great rate," Sahnger says. That's especially true if you have an older loan and are still paying 6% or 7% interest on that loan.
Many homeowners underwater on their mortgage and trying to refinance through the government's Home Affordable Refinance program, or HARP, are paying high interest on their mortgages, he says.
HARP refinances accounted for about 22% of the nearly 1.4 million refinances on Fannie Mae and Freddie Mac loans that were completed in the first quarter of this year, according to the Federal Housing Finance Agency.
"I have a lot of HARP deals going," says Stearns. "Even with the increase, these rates are still a good deal for them."