Arab Web Clampdown Hurts Own Economies: Google's Schmidt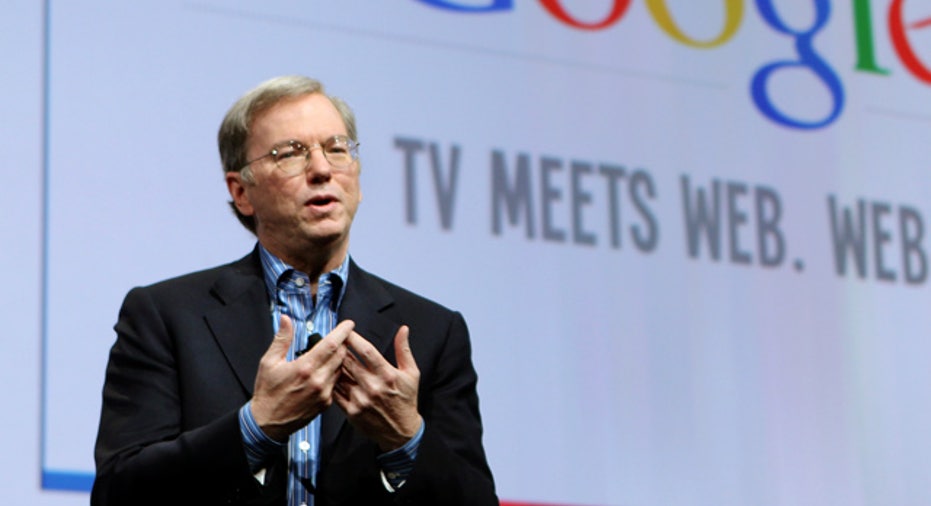 Arab leaders were wrong to block Internet access in an effort to quell popular revolts as such moves only hurt their own economies, Google Chairman Eric Schmidt said on Thursday.
Speaking at a briefing on the sidelines of the Group of Eight summit in northern France, Schmidt said Iranian and Syrian measures to cut off Internet access were "desperate moves."
"It is a terrible mistake for them to do so," he told a briefing on the sidelines of a summit of Group of Eight leaders in the seaside resort of Deauville.
"Among other things it completely screws up the economy, communications, the exchange of goods, the electronic commerce, the flow of information into these countries... It's not a good idea to shut down the Internet in your country," he said.
After a two day meeting in Paris at the so-called e-G8 summit earlier this week, Schmidt, Facebook founder Mark Zuckerberg and others were in Deauville to submit proposals on regulating the Internet and protecting intellectual copyright.
The panel said there were few technical means to circumvent moves by governments to restrict internet access, as the infrastructure was frequently controlled by the government.