Apps from Uncle Sam to Keep You Healthy
The app market is flooded with offerings, but not all apps are created equal.
Mobile health apps are everywhere, but user beware.
The app market is flooded with offerings, but not all apps are created equal.  Congress is currently meeting to figure out if and how to regulate the mobile health app market to protect users, but experts say to stay safe, stick to government-run apps.
From the Centers for Disease Control and Prevention to the National Cancer Institute, here's a look at seven medical apps brought to you by the U.S. government.
1. CDC's Solve the Outbreak App for ipad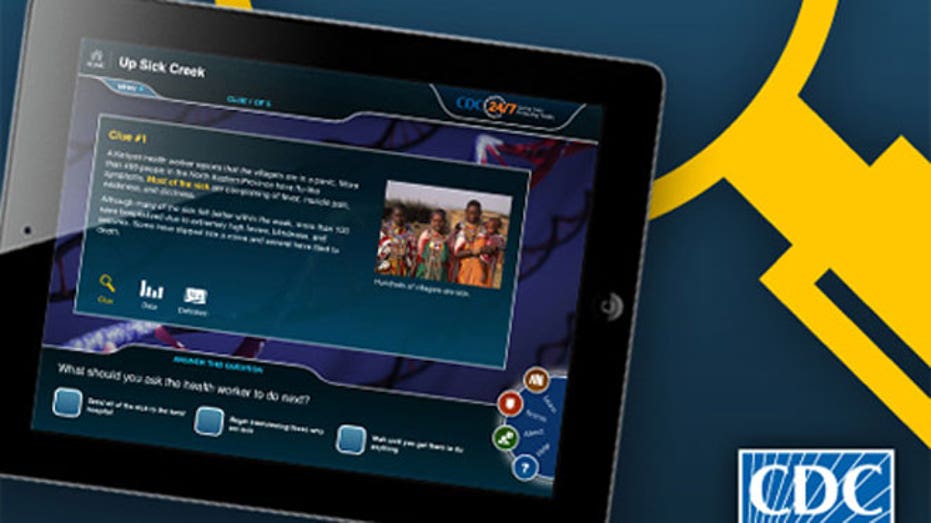 ---
Ever wonder what happens when a new outbreak occurs? Well now you can play detective with the CDC's Solve the Outbreak app. This free iPad app makes you the decision maker at the start of an outbreak: Do you lock down the entire village? Interview sick people? Or wait for lab results? The better your answer, the higher the score and--more importantly--the faster you save digital lives.
Not only is this app fun, it can teach you about disease control and gives you a glimpse of the life of a   disease detective.
The CDC also has offers a more informative app that includes health articles, information and updates on diseases and access to social media for alerts or CDC sponsored event information. The app works with iPhone, Android-based phones as well as Windows 8 phones.
2. Find a Health Center App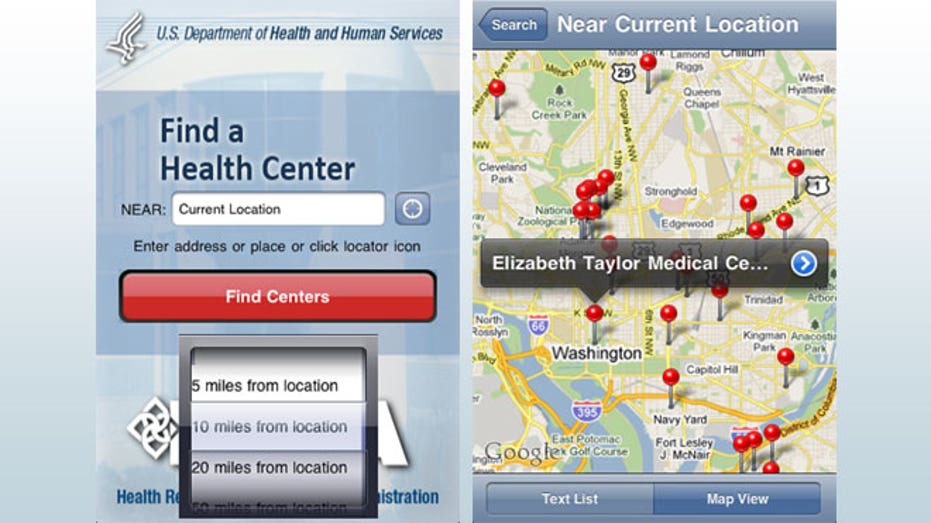 ---
Finding affordable health-care is tough for the thousands of uninsured patients, but there are government-funded providers offering low-cost care, you just need to find them.
The quest just got easier thanks to the U.S. Department of Health and Human Services' Find a Health Center app. This free app lets you search by city, ZIP code, address or state for a federally-funded health center.  You can even search by distance from your home.  The app works with iPhones and Android phones.
3. Treatment Locator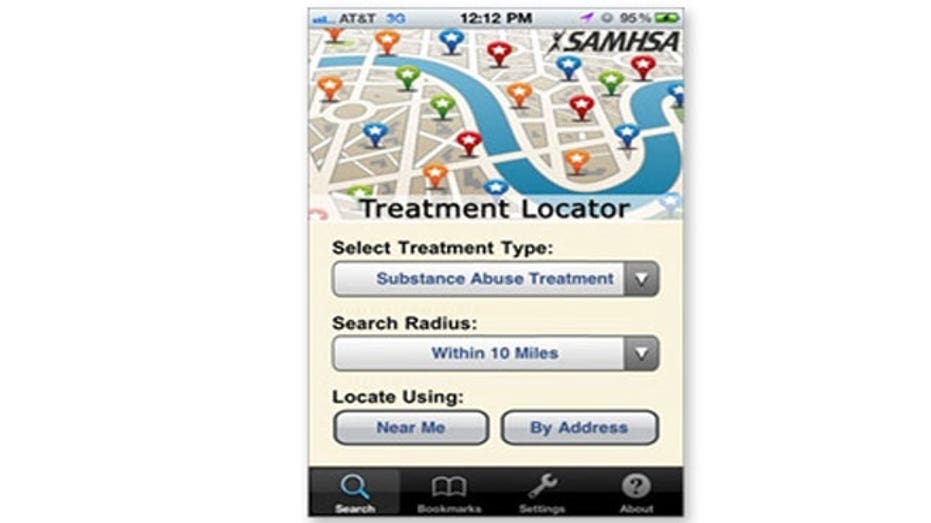 ---
The Substance Abuse and Mental Health Services Administration's Treatment Locator app lets patients, family members and professionals have instant access to information on nearby mental health and substance abuse treatment centers. Not only can you search for a center by location, the app also provides  information about a facility.
4. BMI Calculator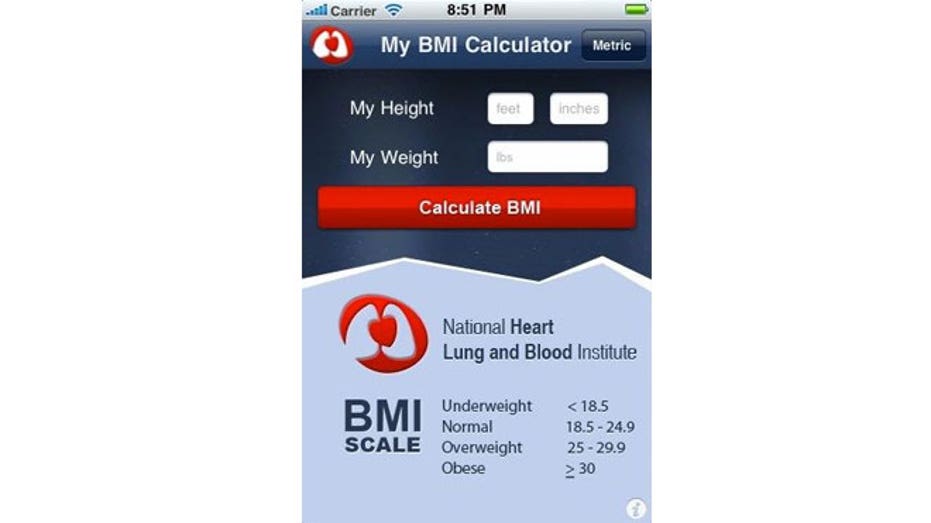 ---
Maintaining a healthy body mass index is key to staying healthy, but calculating your mass can be tricky. The National Institutes of Health makes it easier with its free BMI calculator app. All you have to do is input your height and weight and the app will tell you you're BMI. It also provides links to healthy weight resources on the NHLBI website. According to the National Institutes of Health, the online version of the BMI calculator gets 1.6 million visitors a month.
5. Health Hotlines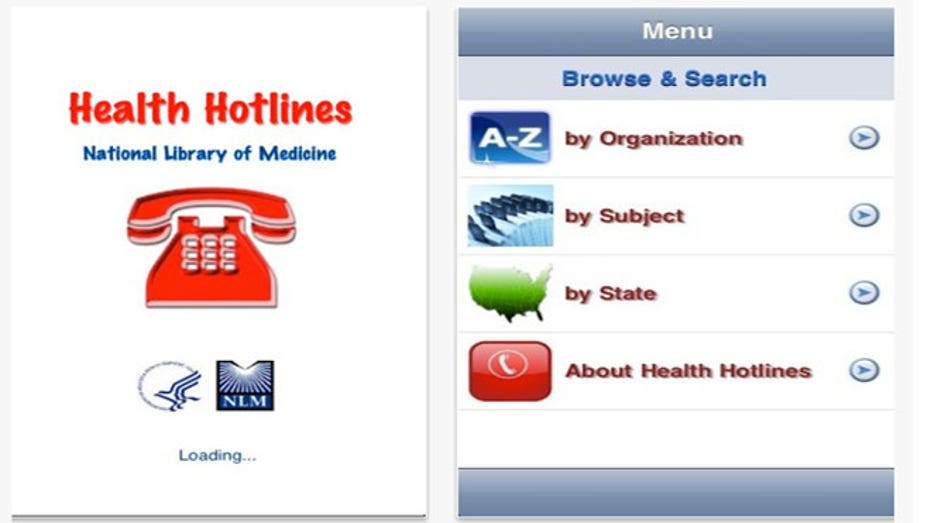 ---
Whether you need help with a specific illness or looking for a particular government agency, the Health Hotlines app from the National Library of Medicines can help. The free app contains descriptions of nearly 9,000 biomedical organizations and resources and their phone numbers. Some of the areas covered in the app include AIDS, cancer, other diseases and disorders, maternal and child health, aging, substance abuse and mental health.
6. NCI QuitPal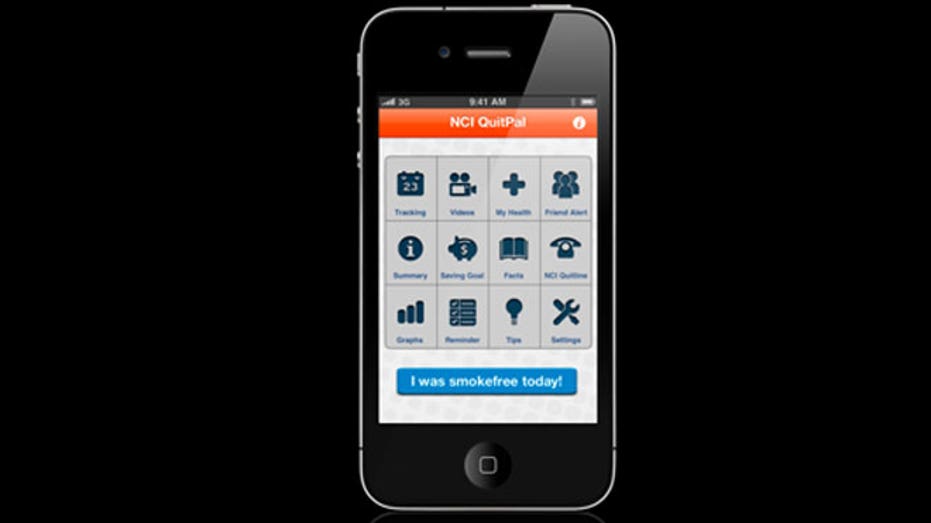 ---
Smoking is a hard habit to quick, but having someone-- or in this case, something-- in your corner can make it a little easier. The QuitPal app from the National Cancer Institute uses proven strategies to help you stop smoking including setting a  quit date, financial goals and reminders.
You can also track daily smoking habits, view graphs showing how much money you saved by not buying a pack of cigs and also sends you health milestones and craving tips to stay motivated. The app even lets family and friends create video messages.