Apps Across Major Mobile Platforms Approaching 1M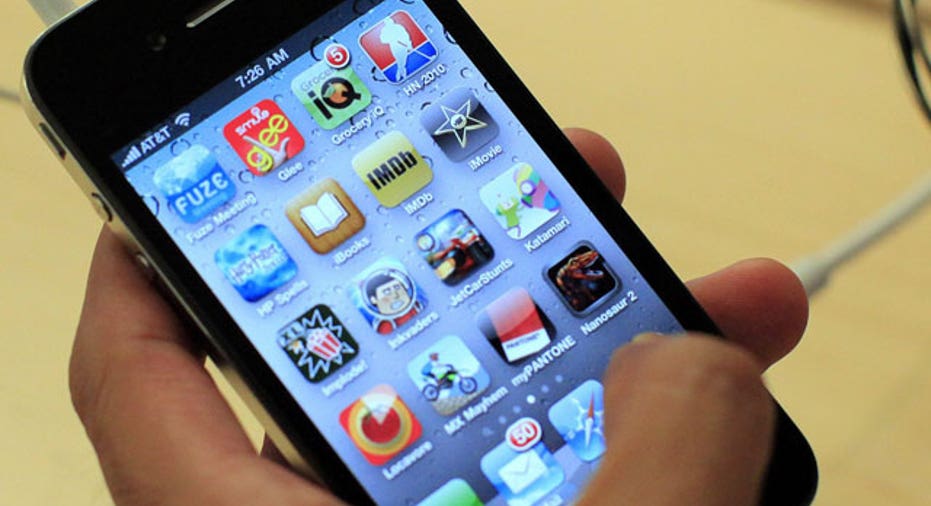 The total number of mobile applications available across the top-four smartphone platforms in the world is now approaching the 1 million-app milestone, further highlighting the rapid growth of the smartphone and tablet software market.
Keep up with the latest technology news on the FOX Business Technology Facebook page.
As of the end of last week, there were 989,863 applications available across Apple's iOS App Store, Google's Android Marketplace, RIM's BlackBerry App World and Microsoft's Windows Phone Marketplace according to analytics company Mobilewalla.
Apple continues to lead the pack in terms of volume with 590,138 apps in the App Store, Android trails with 320,315, RIM holds the No.3 spot with 43,544 and Microsoft rounds out the top-4 with 35,479 apps.
"This is truly an astonishing accomplishment that cannot be ignored," Mobilewalla founder Anindya Datta said in a statement. "The growth of apps is the fastest growing consumer segment in the history of commerce.
The app race began in July, 2008 when the iTunes App store opened and Google followed with the launch of the Android operating system in October, 2008.
Recently, app marketplaces have been launched for the Blackberry RIM and Microsoft Windows Phone platforms."
This content was originally published on BGR.com
More news from BGR: - RIM boss in Indonesia faces charges following BlackBerry stampede - Hackers port Siri to iPhone 4, iPod touch; how-to guide now available [video] - Microsoft gets head start on rumored 'iTV' with voice controlled TV for Xbox