Applied Materials, Tokyo Electron Forge $29B Combination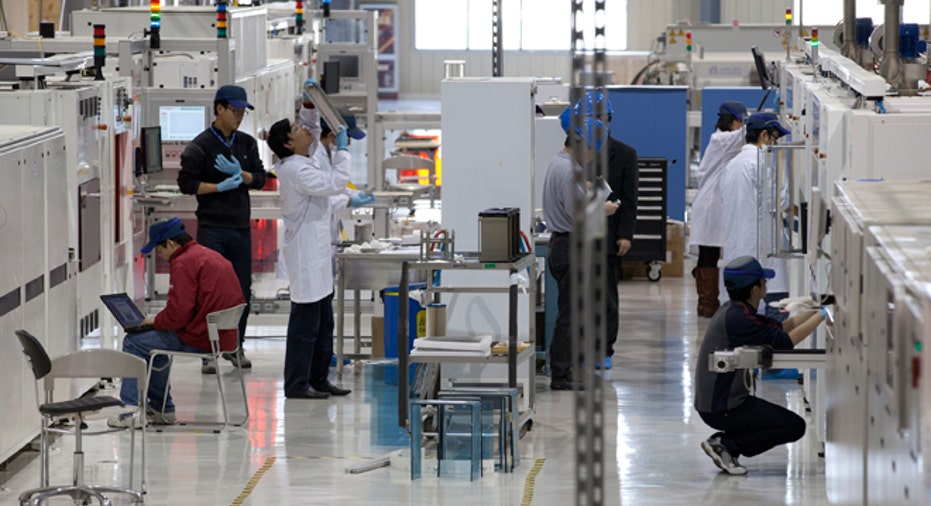 Applied Materials (NASDAQ:AMAT) forged an all-stock deal on Tuesday to acquire rival chip equipment manufacturer Tokyo Electron in a transaction that would create a $29 billion global company.
While Applied Materials is technically the acquirer, the two parties billed the transaction as a "merger of equals" and announced the combined company will have a new name, a dual headquarters in Tokyo and Santa Clara and a hybrid leadership team.
"We are building this new company in the spirit of a merger of equals. For five decades, we have each made significant contributions to the semiconductor industry and we have deep respect for the capabilities that the other brings to this combination," Tokyo Electron CEO Tetsuro Higashi and Applied Materials CEO Gary Dickerson said in a statement.
Applied Materials and Tokyo Electron said they believe joining forces will allow them to create more cost-effective products that will drive innovation at a global level.
The companies expect to generate $250 million in annualized run-rate operating synergies by the end of the first full fiscal year and $500 million in the third year.
"Built on a foundation of people, technology and commitment, we are creating a truly global company that we believe will expand the value we deliver to our customers and be able to achieve new levels of financial performance," Higashi said.
Based on the terms of the deal, Tokyo Electron shareholders will receive 3.25 shares of the new company for every share they own. Applied Materials shareholders will receive 1 share of the new company for each share they own.
The deal would give Applied Materials investors a 68% stake in the combined company, with the remaining 32% being owned by Tokyo Electron shareholders.
The combined company plans to kick off a $3 billion stock buyback program within 12 months of closing.
Applied Materials and Tokyo Electron said the new company would be incorporated in The Netherlands and maintain a dual listing on the Tokyo Stock Exchange and the Nasdaq Stock Market.
The transaction calls for a shared leadership team where Higashi will serve as chairman and Dickerson will become CEO. The board will feature 11 directors: five directors from each company and one additional director to be mutually agreed upon.
"We are creating a global innovator in precision materials engineering and patterning that provides our new company with significant opportunities to solve our customers' high-value problems better, faster and at lower cost," Dickerson said.
The deal, which is subject to shareholder approval from both companies and a review by regulators, is expected to close in the middle to the second half of 2014.
Shares of Applied Materials soared 8.19% to $17.29 on the news.
Goldman Sachs (NYSE:GS) acted as the exclusive financial advisor of Applied Materials, while Tokyo Electron was advised by Mitsubishi UFJ Morgan Stanley Securities.
The deal comes just a day after struggling smartphone maker BlackBerry (NASDAQ:BBRY) inked a $4.7 billion preliminary deal to be acquired by a consortium led by billionaire Prem Watsa's Fairfax Financial.