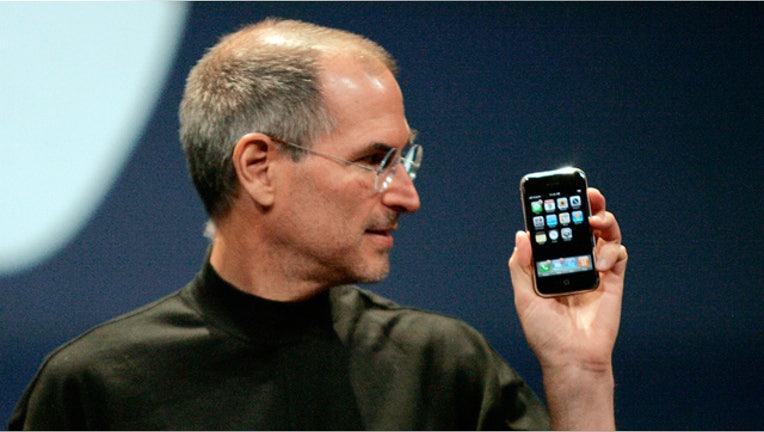 Apple CEO Steve Jobs approached CBS approximately one year ago in an attempt to secure a content deal for a streaming television service that was in development at the time, according to a report.
CBS chief executive Leslie Moonves publicly spoke of the negotiations once before during an earnings call late last year, and now he is quoted again after having reportedly discussed the matter on stage during a presentation at the UCLA Entertainment Symposium. "I told Steve, 'You know more than me about 99 percent of things but I know more about the television business,' " Moonves said according to Hollywood Reporter.
See more tech stories on the FOX Business Technology homepage.
Moonves said he denied Jobs access to CBS content for the service out of fear it might disrupt CBS's existing revenue streams.
Apple is reportedly still working on a unique streaming TV service that it intends to launch alongside an Apple-branded HDTV later this year. Some reports suggest the service may treat channels like apps, allowing users to subscribe to individual channels or groups of channels a la carte.
This content was originally published on BGR.com
More news from BGR: