Apple's Plan to Revolutionize TV May Be Here...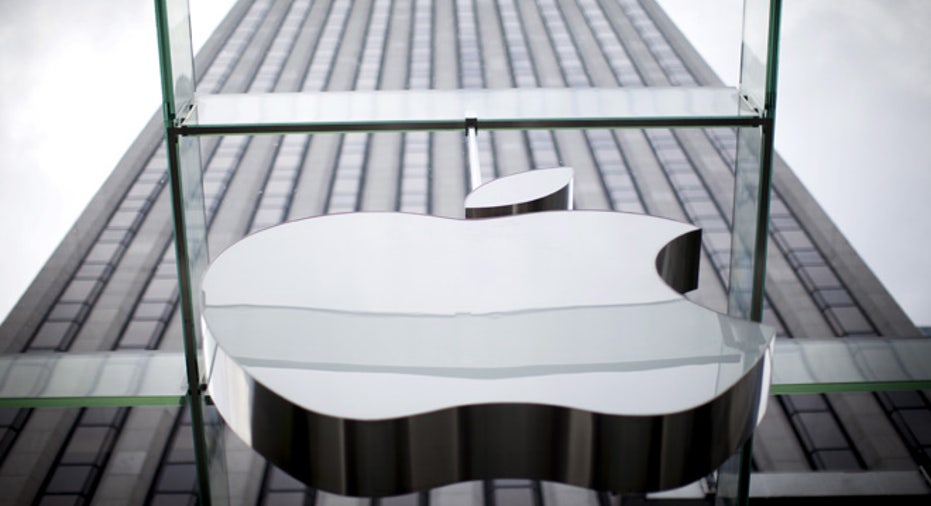 Don't let the muted expectations for Apple's (NASDAQ:AAPL) September 9th media event fool you. What's being reported as an assortment of upgrades and updates to the iPhone, iPad and Watch may actually be a Trojan horse for the tech giant's long-awaited, full-scale invasion of the living room.
It looks like the Cupertino company has chosen San Francisco's 7,000-seat Bill Graham Civic Auditorium to demonstrate its first real smart TV platform with the sort of groundbreaking interface users have come to expect from Apple. On Wednesday, Apple TV will officially cease to be a "hobby," as Steve Jobs used to refer to it.
It may not be a cable cutter on day one, but the new Apple TV promises to revolutionize how we interact with big screens in a way that gives our smart mobile devices a run for their money. Remember how TiVo (NASDAQ:TIVO) and Netflix (NASDAQ:NFLX) changed our lives? It'll be like that, times ten. It may even turn Generation Z on to a new experience: the living room.
Think about it: a tech gadget that actually brings the family closer together. Now that's news.
Powered by the same A8 processor found in the iPhone 6 running an iOS9 core, Apple TV is now a bona fide software development platform. There will be an App Store featuring third party games, applications and content optimized for bigger screens. And the set top box will include a touchpad controller with motion sensors for mainstream gaming functionality.
The advanced hardware, iOS software and dedicated third-party apps set the stage for a brand new user interface that finally promises to bring the broadcast TV experience into the 21st century. Multiple sources report that Apple TV will include far more robust Siri voice command capability and universal search across multiple streaming services from Netflix, Hulu, iTunes and maybe even your cable or satellite provider.
Just let that sink in for a moment. You're kicking back on your couch sipping a glass of chardonnay and decide to watch a movie, TV show or football game. You tell Siri to search and, if it's somewhere online, she'll find it and you'll be watching it in no time.
I know, it sounds too good to be true. The very thought of being able to interact with TV content in an intuitive way without all the remote clicks between frustratingly slow cable screens makes me downright giddy.
And once you bring HomeKit into the picture, I suspect you'll have a robust interactive hub from which to control all your smart home functions. Either that or you can just use your iPhone, iPad or Watch, as usual.
According to 9to5Mac, the set top box will start at $149 with either 8MB or 16MB of Flash storage. And Apple has been busy negotiating deals with broadcast and cable networks to launch its own streaming TV service and go head-to-head with cable operators this fall. Let the cord cutting begin.
Here's why Apple's new set top box is a Trojan horse. If the interface is as robust as I suspect it will be, then third party developers will flock to the platform, as will the Apple faithful. And that will give Tim Cook and company more leverage in negotiating with media companies and expanding their streaming service offering.
In time, Apple TV will become the platform for TV content providers and app developers. And that will give Apple's already pervasive ecosystem a critical new beachhead in the center of our homes.
As for users, the TV experience will be enriched with the same kind of streaming, on-demand interaction, applications and content users have enjoyed on smart mobile devices for years and on PCs and Macs for decades.
My only real concern is the age-old practice among Apple executives of forgoing focus groups in favor of creating the kinds of products they would want to use. While they certainly helped to write the book on personal computing and I know they love music, I wonder how much time those guys actually spend watching TV?
Come to think of it, maybe that's a good thing. The TV experience has been stuck in the dark ages for far too long. It's about time we started over with a clean slate … and put an Apple logo on it.