Apple's Not the Only Company Banking on iPhone 6, iPhone 6 Sales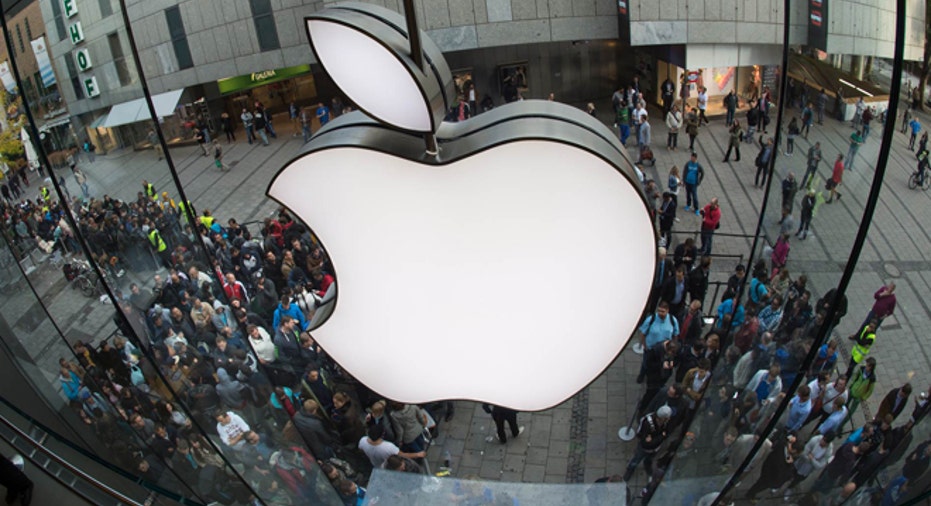 Apple (NASDAQ:AAPL) was back in the spotlight last week following the announcement of two new iPhone models with an updated iOS 8, Apple Pay, the Apple Watch and the eventual wraps coming off its latest Mac OS dubbed Yosemite. Pre-orders for the two new smartphone models – the iPhone 6 and iPhone 6 Plus – have been strong, shattering prior pre-order records and bode well for a strong reception when the new models hit shelves today. If past indication is any sign, consumers will be lining up in droves for these new Apple devices and that means the company will likely have a "sold out" press release ready for Monday morning. Not to be cynical, but that tends to be part of the modus operandi behind the Apple machine.
With headlines touting the product launch and volumes sold, the underlying question is who, besides Apple, benefits? Perhaps the better-phrased question is which companies will benefit? Looking at the ripple effect on the iPhone ecosystem, there are a number of companies poised to see a favorable bump in revenues and earnings amid rising iPhone volumes.
While Apple has identified a list of key suppliers, they run the gamut across the company's products and services. When it comes to the iPhone there is a closer knit group of companies that stand to benefit from ramping volumes and the subsequent boost to their operations that should flow through directly to their bottom line. Right off the bat are wireless semiconductor chip companies Qualcomm (NASDAQ: QCOM), Skyworks Solutions (NASDAQ:SWKS), Avago Technologies (NASDAQ:AVGO) and TriQuint Semiconductor (NASDAQ:TQNT). Other companies that have had slots in prior iPhones, including last year's iPhone 5s, include Texas Instruments (NASDAQ:TXN) and Broadcom (NASDAQ:BRCM) for touchscreen related components. Broadcom also supplied the WiFi and Bluetooth components inside the iPhone 5s.
Looking over the different models that Apple is offering – 16GB, 64GB and 128GB – the range translates into greater NAND flash demand for Korean semi-conductor manufacturer SK Hynix. Another obvious observation is that the larger glass size used in these two new models, particularly the iPhone 6 Plus, as compared to the prior ones should benefit Gorilla Glass manufacturer Corning (GLW).  There was much speculation that Apple would be using a sapphire screen and not glass in the new models, but as Apple recently announced it is instead using sapphire to cover the Apple Watch. That sent shares of GT Advanced Technologies tumbling, and with speculation surrounding the Apple Watch's release date and consumer acceptance, GTAT shares are likely to be dead money through the end of 2014.
As opposed to prior iPhone models, the iPhone 6 and iPhone 6 Plus boast the ability to make contactless payments through Apple's recently announced Apple Pay. Inherent in that capacity is near field communication technology and the expected beneficiary is NXP Semiconductors, although we won't have confirmation until a teardown analysis is published. Other viable candidates for the NFC chip slot include Texas Instruments and ST Microelectronics, both of which have been long-term iPhone suppliers.
One last area to consider when thinking of which companies will benefit from the new iPhone models – cases. It's almost a given that if you get a glass housed smartphone these days that you will need to protect it. Beneficiaries include Belkin, Logitech International, mophie and even Proctor & Gamble's Duracell business with its PowerCase product.
Even as investors wrap their heads around the implications of the iPhone 6 and iPhone 6 Plus models, there is chatter that Apple will hold an iPad related event this October just as it has the last two years. If true, that means another shot in the arm for the Apple food chain.
Chris Versace has no positions in any companies mentioned, but The Thematic Growth Portfolio that he manages is long QCOM shares.