Apple's New iPad Launch Due on March 2: Source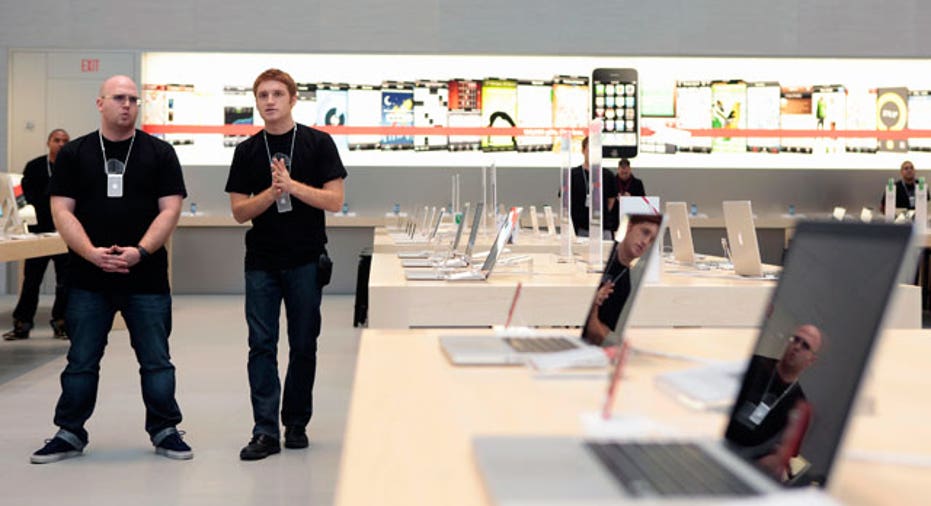 Apple Inc is expected to launch its new iPad on March 2, contrary to speculation of a delay of the latest version of the popular tablet computer.
One person familiar with the matter said recent speculation about a delay until June was "simply not true" as Apple is planning a launch in the same seasonal schedule as the first iPad, which went on sale in April 2010.
Apple will host an event on March 2, where the company is expected to take the wraps off the newest iPad model, an individual with knowledge of the situation said. Apple declined to comment.
Check out FOXBusiness.com's new technology section at foxbusiness.com/technology
Shares of Apple fell 3 percent after a Taiwanese brokerage firm said the next version of the iPad tablet computer will be delayed as maker Hon Hai faces production bottlenecks due to the device's new design.
But analysts quickly downplayed the report, noting that Apple has been reliable when it comes to its release schedule.
"Apple has a very consistent track record," said Hudson Square Research analyst Daniel Ernst.
The speculation over the timing of the iPad unveiling comes as unverified tabloid reports of the faltering health of its iconic chief executive, Steve Jobs, cloud perceptions of the company's ability to maintain its global technology leadership over the long term.
Tim Cook, chief operating officer of Apple, is expected to take the stage at the annual shareholders meeting on Wednesday in Jobs' place. Jobs, who underwent a liver transplant in 2009, took his third medical leave in seven years in mid-January.
The iPad was the hottest technology device of 2010, selling nearly 15 million units and sparking a slew of copycat devices from rivals. More than 50 million tablets are expected to be sold this year, with Apple capturing the bulk of the demand.
Yuanta Securities had said in a note the next version of iPad would come out two months later in the seasonal schedule this year than the first version, which launched in April last year.
According to the note, component makers had to change their production processes after Apple made design changes to the iPad2 before the Lunar New Year at the beginning of February.
Hon Hai declined to comment.
Morgan Keegan analyst Tavis McCourt said investors were overreacting to Yuanta's note, adding that even if a late launch hurts second-quarter sales, he is not changing his expectation for full year sales of 27 million iPads.
Manufacturing sources have previously said the new model would have cameras on the front and back of the device and would be slimmer, lighter and have a better resolution display than the first iPad.
Apple shares were down 2.9 percent to $340.29 in Tuesday afternoon trading on Nasdaq.
The March 2 unveiling was originally reported in an All Things Digital blog report on Tuesday.