Apple's New Arizona Factory: More Signs of a U.S. Manufacturing Renaissance?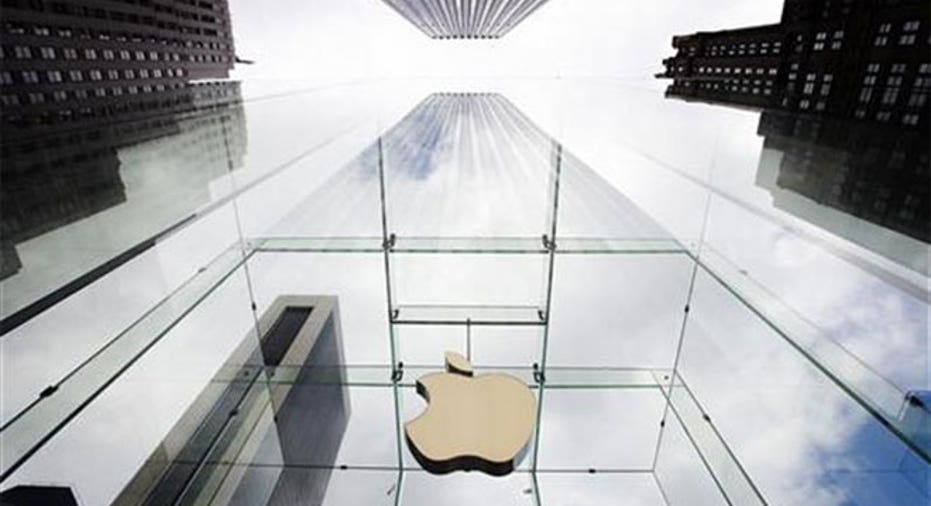 Apple is making good on its promise to boost manufacturing in the U.S., with plans to open a new plant in Arizona that is expected to create as many as 2,000 jobs.
This week, Arizona Gov. Jan Brewer released a statement welcoming the Cupertino, California-based company to the Grand Canyon State, announcing that Apple, through a partnership with GT Advanced Technologies, will be building a manufacturing facility in Mesa, Arizona. Brewer estimated the project will create 700 "quality jobs" at the facility, as well as 1,300 construction-related and associated positions in the area.
"Apple is indisputably one of the world's most innovative companies and I'm thrilled to welcome them to Arizona," said Gov. Brewer in a statement. "Apple will have an incredibly positive economic impact for Arizona and its decision to locate here speaks volumes about the friendly, pro-business climate we have been creating these past four years."
The New Hampshire-based GT Advanced Technologies will be producing the material at the Apple facility, and will be the direct employer of its expected 700 employees. According to a statement from GT Advanced, Apple will provide the company with a prepayment of $578 million, which GT will pay back over a five-year period beginning in 2015. The plant will focus on delivering sapphire material, which can be used to manufacture high-quality screens.
Mesa Chamber of Commerce CEO Sally Harrison says the city of Mesa is welcoming the Apple/GT Advanced facility with open arms.
"It's pretty exciting for Mesa to have a big brand name coming to our city," says Harrison, who says the city of more than 400,000 people has already built a reputation for itself in health care and aviation.
Harrison says the city will undoubtedly try to leverage the Apple news and use it to attract more technology and manufacturing companies.
"Everybody's excited," says Harrison. "Small businesses are excited; residential communities are excited."
Is U.S. Manufacturing Gaining Steam?
While Apple's decision to build a new facility in Arizona is a positive sign for supporters of U.S. manufacturing, advocates say the U.S. is still a long way off from its manufacturing heyday.
Alliance for American Manufacturing President Scott Paul says his organization is happy to see Apple taking its domestic manufacturing initiative seriously, but his excitement is tempered.
"Despite a recent rebound, the manufacturing sector lost roughly 5 million jobs since 2000, which is a hole we won't dig out of without policy support from our elected officials in Washington. Still, it's significant that one of the world's most successful tech companies recognizes the value in making it in America. Hopefully this is the front end of a larger trend," says Paul.
At MADE Movement, an advertising agency for made-in-America companies, Chief Design Officer John Kieselhorst was also relatively lukewarm about the announcement.
"In the scale of manufacturing jobs, it's a drop in the bucket for sure," says Kieselhorst.
Increasing labor costs in Asia may be one factor driving Apple's recent commitment to explore U.S. manufacturing. Harvard Business School professor Willy Shih, author of "Producing Prosperity – Why America Needs a Manufacturing Renaissance," says labor costs in China have been rising 20% to 30% annually.
"What's happened is the cost of doing business in Chinas has been escalating, and the U.S. has been flat," says Shih, who says labor costs in the U.S. have been flat since the early 2000s when adjusted for inflation.
As a result, he says it's no longer a "no brainer" to manufacture in China, given the extra expenses associated with shipping from Asia.
When it comes to bringing back manufacturing to the U.S., Shih says some industries are moving faster than others. With Volkswagen, BMW, Daimler and Honda all stepping up production in the U.S., Shih suggests that American auto manufacturing has already experienced a true resurgence.  He also cites the petrochemical industry as making a strong reappearance on U.S. soil.
As for technology, however, Shih says the biggest challenge to getting more tech companies to create manufacturing facilities in the U.S. is going to be the supply chain.
"The problem still is if you want to make mobile phone screens or mobile phones, most of the supply chain or components are in Asia," says Shih.
In that regard, though, Shih says the Apple/GT plant is a step in the right direction.
"It's a small first step to reinvigorating the component supply base in the U.S.," says Shih.