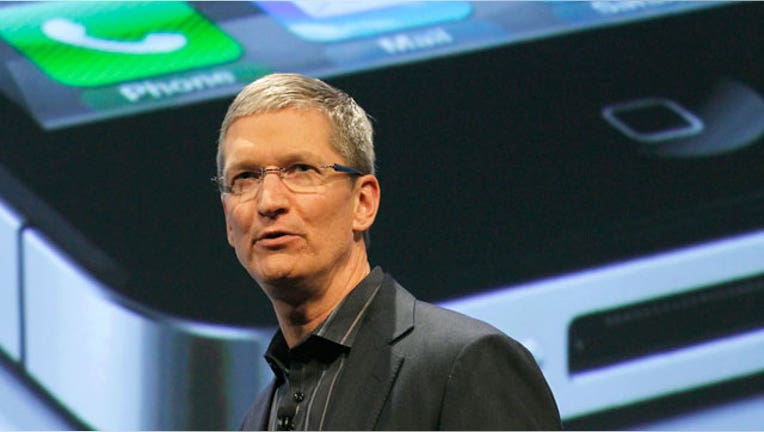 Apple Inc. on Tuesday will hold its most important product event in years, unveiling the newest iPhones, Apple Watch and Apple TV at its new headquarters in Cupertino, Calif. Investors and consumers around the world will tune in to see the latest features. Here's what you need to know:
Apple does this every September, so what's the big deal?
This event offers up several firsts. On the product side, it marks the first time Apple will unveil three iPhones at its fall showcase. One will be a high-end model with new display and sensors that will be called the iPhone X, according to reports on a recent Apple software leak. The other two will be upgrades to last year's iPhone 7 and iPhone 7 Plus. Apple declined to comment for this article.
It also will be the inaugural event at Apple's new, $5 billion campus. The event will take place at the Steve Jobs Theater, a 1,000-seat auditorium inside a cylindrical, glass building. The theater is situated on a hill overlooking the company's new headquarters, designed to resemble a spaceship.
What's the deal with the three new iPhones?
Most of the focus will be on the high-end iPhone. Though Apple has guarded its plans with its usual secrecy ahead of the announcement, analysts have a good sense of what features will be included. The phone is expected to be Apple's first with an organic light-emitting diode, OLED, display, which will be larger, at 5.8 inches, and sharper than previous, LCD displays. Apple ditched the home button in the phone, which is expected to be unlocked through facial-recognition technology. The phone is expected to offer wireless charging and 3D sensors that enhance the performance of forthcoming augmented-reality apps.
The upgraded iPhone 7 and iPhone 7 Plus are expected to have longer battery life and faster processors.
How much will the high-end iPhone cost?
The new iPhone is expected to cost about $1,000, making it about 50% more expensive than the cheapest version of the iPhone 7 introduced last year. The price reflects an estimated 80% increase in the component costs for the device. The new display costs more than double the price of the LCD display Apple has used in the past, according to analysts. Add a new 3D sensor, a pricier battery and greater memory, and analysts say the phone more than justifies a much higher price tag.
What will investors be scrutinizing?
Few other big companies' fortunes are as tied to a single product line as Apple's are to the iPhone, which accounted for two-thirds of its $215.64 billion in sales last fiscal year. In addition to gauging whether new features will be attractive enough to drive sales, investors will be watching price, dates and availability of the new iPhone. If it is priced around $1,000, it could lift the average-selling price of iPhones and boost Apple revenue -- if enough consumers buy it.
Investors will be looking for Apple to announce that the new iPhone will be available Sept. 22. They also will be eyeing total number of markets where it will be sold, hoping that sheds some light on iPhone supplies. The phone ran into production issues over the summer that raised concerns about a shortfall. Delaying the date or limiting the number of markets where it is available could signal production issues, says Sanford Bernstein analyst Toni Sacconaghi. Apple offered the iPhone 7 in 29 markets and its predecessor, the iPhone 6s, in 12 markets.
What about other products?
The Apple Watch is due for a big upgrade. Apple is planning to introduce one this year capable of connecting to cellular networks, potentially enabling it to get messages and other data independent of the iPhone. The LTE capabilities in the device would be a step forward in its evolution, and Apple's effort to free it from its dependency on the iPhone.
The Apple TV is also set for an update. The company is expected to announce a new streaming-media player with 4K capabilities that allows it to offer significantly sharper video than its previous models. Apple has been scrambling to strike deals with Hollywood studios so it can offer ultra-high definition films on the new player.
More from FOXBusiness.com...
Will there be any surprises?
Apple always plans some sort of surprise. Last year, it was the announcement that Nintendo Co. would create its first game for the iPhone, "Super Mario Run." Some guesses for this year include an announcement of a TV show or app from its new content team in Los Angeles, a demonstration of the new HomePod with new functions for Siri, or a demonstration of its push into augmented reality -- perhaps a new version of "Pokémon Go"?
Write to Tripp Mickle at Tripp.Mickle@wsj.com
(END) Dow Jones Newswires
September 11, 2017 05:44 ET (09:44 GMT)