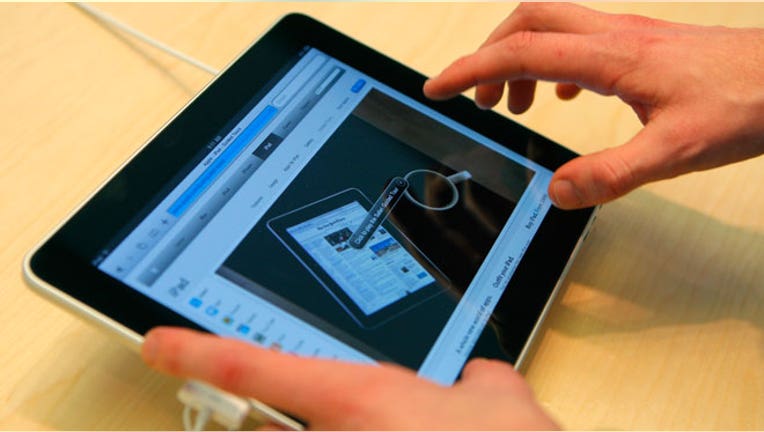 Apple's (NASDAQ:AAPL) largest Chinese manufacturer has agreed to scale back workers' hours and otherwise improve working conditions at three plants where hugely popular devices such as iPods and iPhones are made.
The Fair Labor Association, a worker's rights organization, said in a press release Thursday that it had conducted a nearly month-long investigation into working conditions at plants operated by a Chinese manufacturing company called Foxconn that contracts with Apple.
Consumer tech products giant Apple had been coming under increasing pressure in recent months to address allegations of labor rights violations at Chinese plants where Apple products are manufactured.
The FLA said its investigation uncovered a host of labor violations at Foxconn plants, including excessive hours, various health issues and unsafe working conditions.
The FLA said it has secured "groundbreaking commitments" from Foxconn to reduce working hours to legal limits while maintaining pay standards, and improve health and safety conditions at the plants.
"The Fair Labor Association gave Apple's largest supplier the equivalent of a full-body scan through 3,000 staff hours investigating three of its factories and surveying more than 35,000 workers. Apple and its supplier Foxconn have agreed to our prescriptions, and we will verify progress and report publicly," FLA President Auret van Heerden said in the statement.
The FLA is described as a coalition of universities, non-profit organizations and businesses joined together to protect workers' rights worldwide. Apple is a member of the group.
According to the FLA's report, investigators uncovered some 50 violations of international labor laws. For example, all three factories investigated violated standards that call for a maximum 60-hour work week. In addition, the investigation found that some Foxconn employees worked more than seven days in a row without getting 24 hours off as is required by labor laws.
Foxconn has agreed to limit workers' hours and also to a host of other improvements regarding health and safety issues.
"If implemented, these commitments will significantly improve the lives of more than 1.2 million Foxconn employees and set a new standard for Chinese factories," van Heerden said in the statement.
Apple issued a statement Thursday afternoon: "We appreciate the work the FLA has done to assess conditions at Foxconn and we fully support their recommendations. We think empowering workers and helping them understand their rights is essential. Our team has been working for years to educate workers, improve conditions and make Apple's supply chain a model for the industry, which is why we asked the FLA to conduct these audits. We share the FLA's goal of improving lives and raising the bar for manufacturing companies everywhere."
Apple's shares were up slightly in after hours trading after closing down $7.76, or 1.26%, at $609.86.