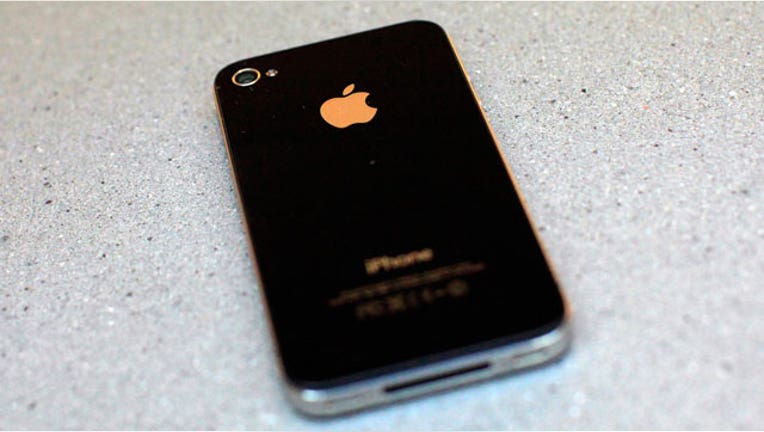 Thanks to its record-breaking quarter of shipments, Apple has jumped into the third spot in the list of the world's top five mobile phone manufacturers, an International Data Corporation (IDC) report claimed.
Even though Apple's flagship smartphone offering trails behind archenemy Samsung, which stands second and Nokia, which tops the chart, its year-over-year growth is overwhelming. The Cupertino tech giant's increasing growth suggests that it won't take the company to launch an assault on the positions of both Samsung and Nokia, according to Redmond Pie.
As per IDC's numbers, Apple shipped 37 million units in Q4 2011, securing 8.7 percent of the market share. Finn giant Nokia topped the list with a commanding 26.6 percent of the market share, followed by Samsung with 22.8 percent.
LCD specialist LG Electronics came in forth, closely fending off competition from Chinese manufacturer ZTE.  LG and ZTE secured 4.1 percent and 4 percent of market share, respectively, in Q4 2011.
For the calendar year 2011, the list looks similar, with Nokia leading the chart with a 27 percent market share, followed by Samsung with 21.3 percent, Apple with 6 percent, LG with 5.7 percent and ZTE with 4.3 percent.
[Source: IDC Worldwide Mobile Phone Tracker, February 1, 2012]
Despite finding itself at the top, Nokia continued to lose its grip on the market, as has been the case for the last couple of years. According to Nokia Chief Jorma Ollila, the company's progress will be largely slow in parts of 2012. Considering its overall -8.2 percent share on 2010, it seems that Nokia might not enjoy the front seat next year.
Samsung, on the other hand, experienced a steady growth of 17.6 percent during the 2011 calendar year. Leading the charge for Samsung was its growing smartphone volumes, boosted by the release of several high-end devices like Galaxy S2, Galaxy Note, Galaxy Nexus, mass market models like Galaxy Ace and Galaxy Y and new Windows Phone smartphones like Focus Flash and the Focus S.
But it was Apple who turned out to be the biggest gainer. Boosted by the sale of the iPhone 4S in October, Apple's Q4 2011 shipment was up 128.4 percent at the same time the previous year. The company's year-on-year shipments from 2010 were almost doubled - up 96.2 percent.
According to IDC, on a full-year basis, the worldwide mobile phone market maintained its upward trajectory by growing 11.1 percent in 2011, which was down from the 18.7 percent year-over-year growth experienced in 2010.
However, IDC expects "continued double-digit growth" on the smartphone front in the years ahead, considering smartphones continue to capture a greater share of the overall market.