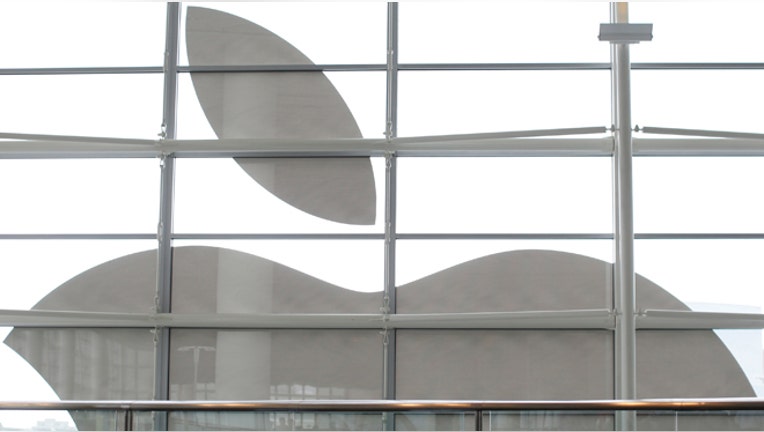 Apple (NASDAQ:AAPL) unveiled the latest iteration of its Mac OS X operating system on Monday, expected to be available to everyone for free this fall.
It also introduced the latest version of its mobile operating system, known as iOS 8, which it says is the biggest release of iOS since the introduction of the App Store.
"It's huge for developers and massive for everyone else," said Apple CEO Tim Cook.
The world's biggest technology company said the desktop OS will be called "Yosemite," named after the national park, and feature translucent menu bars and new icons.
Yosemite betas will be available starting this summer, with the full roll-out expected this fall.
Cross-Device Streaming
A number of Apple's updates on Monday contained streaming capabilities, enabling users to seamlessly integrate data across all Apple devices in real time.
These capabilities are Apple's claim the fame, further raising "switching costs," an industry term measuring the incentive for Apple users to stick with their current brand.
"You've seen how our operating systems, devices and services all work together in harmony," said Cook. "Together they provide an integrated and continuous experience across all of our products."
Among these are new streaming technologies that essentially turn the Mac into a phone, allowing it to automatically sync with the iPhone and pull in iMessage and SMS messages (text messages that come from non-Apple devices), while enabling users to pick-up and make calls on their Mac even if their smartphone is in another room.
Apple says iCloud Drive, its document-sharing service that competes with Google (NASDAQ:GOOGL) Drive, will now sink across all Apple devices as well.
Biggest iOS Refresh Since App Store?
As expected, Apple also introduced its latest mobile operating system, called iOS 8, as well as a new programming language called Swift.
Craig Federighi, Apple's senior vice president of software engineering, says Swift is fast, modern and allows for a level of innovation never before seen on iOS.
The introduction was met with wild cheers from the 6,000 developers at its annual Worldwide Developers Conference in San Francisco. Apple says developers will be able to submit apps to iOS 8 and OS 10 through Swift immediately upon their launch this fall.
Meanwhile, iOS 8 will build upon Apple's most current mobile operating system, iOS 7, currently used by almost 90% of Apple's installed base.
As always, the new iOS comes with fresh features and apps, such as the ability to respond to messages without having to leave your current screen or app.
It will also feature predictive typing with machine-learning capabilities, known as Quick Type, as well as the ability to name group text messaging threads or exit overly chatty threads.
In an effort to lure in more enterprise customers (iOS already claims to have 98% of companies in the Fortune 500), the tech giant says it has also upped its security on iOS 8 -- this comes as rival Android struggles under increased threats of malware.
The new iOS became available to developers in beta on Monday. It will roll out officially this fall.
Apple says the App Store has more than 1.2 million apps, with 300 million people visiting the App Store every week. However, its shares were down about 1% Monday afternoon at the end of the keynote speech despite the iOS 8, Yosemite and Swift intros.
App Trends
As expected, Apple introduced new apps and programs that compliment certain emerging trends in the U.S., particularly the connected home and health/fitness.
Adding to the health and fitness trend, Apple unveiled HealthKit, a technology that bundles health-care information from third-party apps. It is working with the Mayo Clinic and Nike (NYSE:NKE) on HealthKit, potentially paving the way for future health-related hardware.
"We believe Apple's HealthKit will revolutionize how the health industry interacts with people," said Mayo Clinic CEO John Noseworthy.
Apple is set to unveil several more software updates this week -- and likely some hardware upgrades -- at the hotly-watched developers conference known as WWDC.
Among the highly-anticipated topics are its $3 billion purchase last week of Beats Music and how Dr. Dre's music company will be integrated with iTunes and iTunes Radio.
The five-day conference runs through June 5.