Apple Supplier Pegatron Accused of Wide-Ranging Labor Violations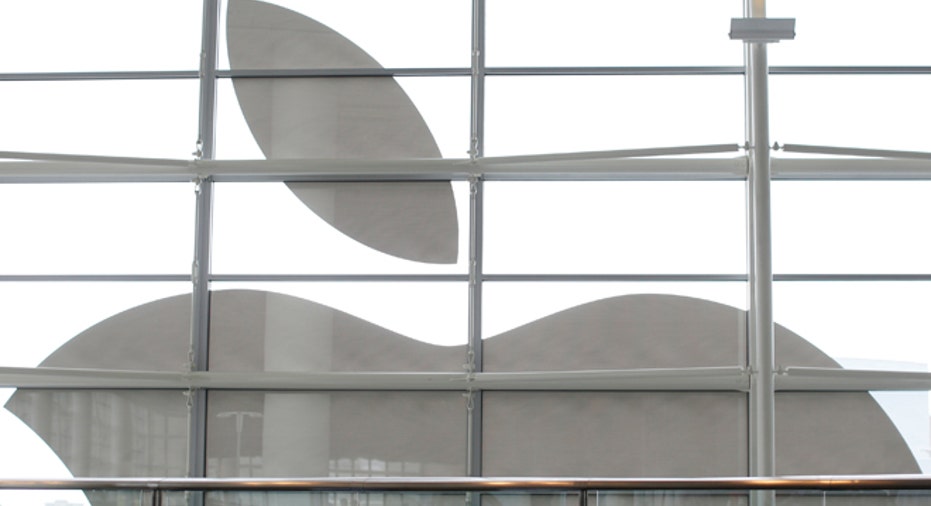 A rights group published a bleak report Monday alleging widespread workers' rights violations at one of Apple's (NASDAQ:AAPL) suppliers. The news is the latest black eye for the iPhone maker, which has struggled to install tighter controls across its vast supply chain.
China Labor Watch, a New York-based advocacy group, accused Pegatron of "violating a great number of international and Chinese laws" at its factories across China. CLW sent undercover investigators to three factories (two in Shanghai and one in Suzhou) that it says assemble iPhones, produce Mac computers and make iPad parts. In total, the plants employ some 70,000 workers.
CLW painted a grim picture of the facilities. Many employees live in cramped dormitories, working more than sixty hours a week with little in the way of breaks. In one account, a low-level supervisor called a team leader, forced workers to stand at military-style attention during morning meetings. The investigator said the supervisor spent much of the meetings yelling at workers.
Click here to read the full report.
Time on the production floor, the report said, is strictly regimented. Even bathroom breaks require approval, and sometimes spark ire from team leaders. Workers are generally paid around $1.50 an hour to work 11-hour shifts, usually over a six-day span.
CLW also said underage work is pervasive across the facilities. The group reckons 10,000 underage people and students are working at the plants. The report said many students perform the same work as adult workers, but are paid less because schools deduct fees.
Click here to read the full response from Pegatron and Apple. 
The report also said Pegatron utilizes labor brokers to conduct a large swath of its hiring operations. These companies often have a shaky track-record, and CLW alleges some of them illegally claw back pay from workers who resign after fewer than three months.
Additionally, discrimination was said to be widespread across the operation. For example, people shorter than 4'11", pregnant, tattooed, older than 35, or of particular ethnic origins wouldn't be eligible for employment at one facility.
Beyond the human violations, CLW also said Pegatron failed to comply with environmental regulations. At two plants, CLW said, "waste water is disposed of directly into the sewage system, polluting the local water source."
In total, CLW dinged Pegatron for 36 legal violations and 50 ethical violations that fell into 15 categories.
Pegatron chief executive Jason Cheng said in a statement the firm takes the allegations "very seriously." He vowed to "investigate them fully and take immediate actions to correct any violations to Chinese labor laws and our own code of conduct."
Cheng also said in the past two years, Pegatron has "established multiple channels for our employees to directly communicate their needs, issues and aspiration with the company."
Apple, under the guidance of CEO Tim Cook, has endeavored to be increasingly transparent, and more closely control its supply chain. The Cupertino, Calif.-based company publishes a supplier responsibility report that sets out strict guidelines for supply partners.
However, many of the CLW claims run counter to Apple's commitments to workers' rights.
Apple said in a statement  the report "contains claims that are new to us and we will investigate them immediately."
The world's largest tech company also said it will start a round of "special inspections" at the facilities mentioned in the report this week, adding "if our audits find that workers have been underpaid or denied compensation for any time they've worked, we will require that Pegatron reimburse them in full."
The company sold 31.2 million iPhones in the June quarter, up from 26 million in the same three months in 2012. It is also reportedly working on a low-cost iPhone that would be aimed at burgeoning developing markets like India. The growth has prompted the company to ramp up production, which has created more work, and more challenges, for its partners across the globe.
Indeed, Pegatron has reportedly taken an increasing number of Apple orders away from its larger rival Hon Hai Precision Industry (Foxconn).
Apple shares climbed 1.4% to $447.35 in morning trading on the Nasdaq Stock Market. Pegatron shares rose by the same margin on a percent basis in Taipei trading overnight.