Apple Spreads iWork Love to iPhone, iPod Touch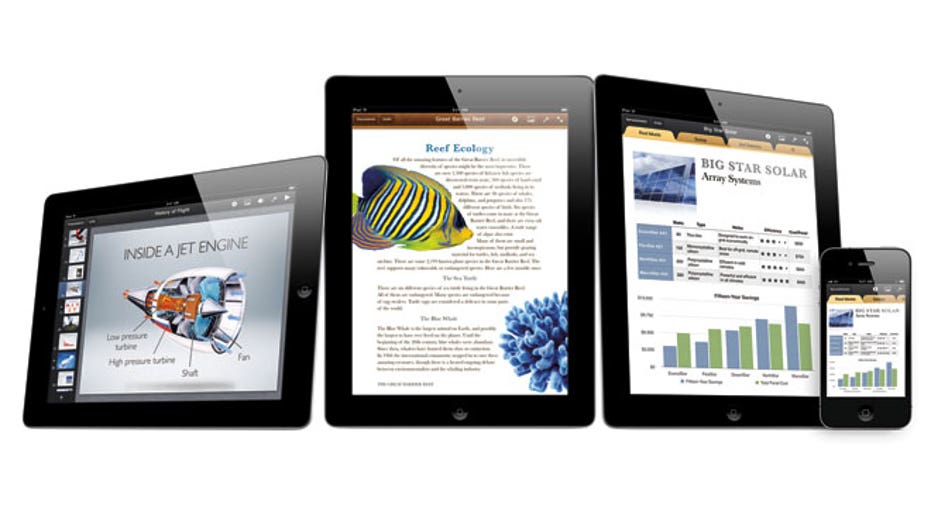 Apple on Tuesday updated the apps in its iWork mobile productivity suite to be universal and work not only on iPad, but also on iPhone and iPod touch.
IPhone and iPod touch users can now purchase the apps for $9.99 each, which include presentation software Keynote, word processor Pages, and spreadsheet Numbers.
The iWork apps, based on the full-blown desktop productivity suite Apple offers for Mac OS X, were previously only available for iPad.
Those who already own the apps for iPad can update to the latest versions for free and then install them on an iPhone or iPod touch if they own one as well.
Older handset users are out of luck, however, as the apps will only work on the iPhone 3GS, iPhone 4, third-generation iPod Touch, and fourth-generation iPod Touch, according to Apple.