Apple Snags Beats In $3B Deal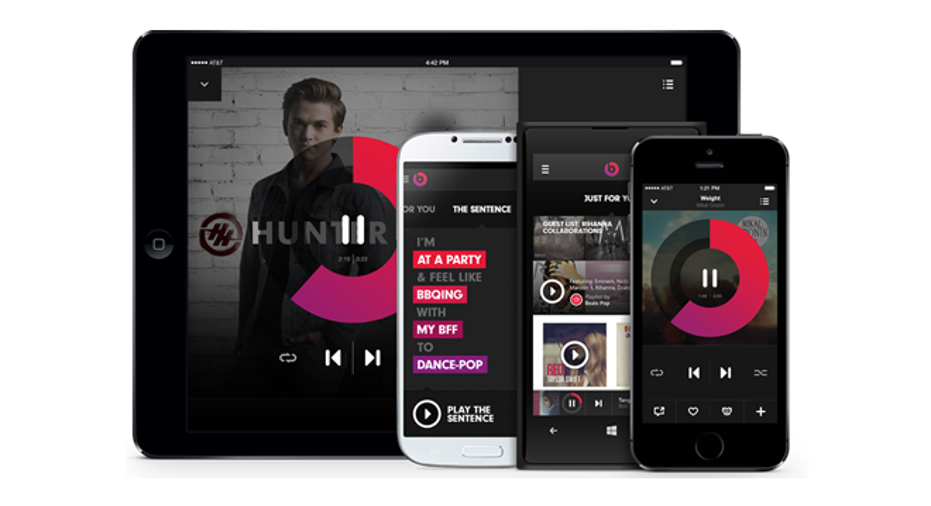 Apple (NASDAQ:AAPL) inked a deal on Wednesday to buy Beats Music and Beats Electronics, the music streaming and hardware businesses operated by Dr. Dre, for $3 billion.
As part of the deal, announced after the market closed, founders Dr. Dre and Jimmy Iovine will join the Cupertino-based tech giant. The deal, subject to regulatory approvals, is expected to close in the fourth quarter of this year.
The purchase price consists of a $2.6 billion upfront cash payment and roughly $400 million that will be vested over time. Shares of Apple traded relatively flat in after-hours trade, around $624.35, following the announcement.
"Music is such an important part of all of our lives and holds a special place within our hearts at Apple," Apple CEO Tim Cook said in a statement. "That's why we have kept investing in music and are bringing together these extraordinary teams so we can continue to create the most innovative music products and services in the world."
This is Apple's largest-ever acquisition. The deal, first leaked in a Financial Times report earlier this month, was originally expected to carry a price tag of $3.2 billion. However, the price was likely reduced after weeks of due diligence.
"I've always known in my heart that Beats belongs with Apple," said Iovine, a music producer who has partnered with Apple for years through its iTunes music division.
Apple gave little insight into how exactly it will integrate Beats into its existing music business outside of hinting that it would be combined with iTunes Radio, enhancing the free streaming service's line-up.
While Beats Music has fewer subscribers than some of its larger rivals – one report put its user base at just 111,000, compared with industry leader Spotify's paid base of 10 million – perhaps even more attractive is its hardware business.
The high-margin hardware unit, which sells headphones for more than $400 and also offers options for customization (several celebrities, including Lady Gaga and Nicki Minaj have designed their own), surpassed $1 billion in sales last year.
Apple likely will integrate the hardware, which also includes speakers, into its existing stores.
Another attractive feature is the brand's deep relationship with young, affluent American customers as well as its close proximity to American pop culture.
Beats prides itself on its marketing, and has spent money acquiring the best marketing talent, including PepsiCo's (NYSE:PEP) Bozoma Saint John, who has inked celebrity endorsements with Kanye West, Nicki Minaj, Eminem and Katy Perry.
"Three billion dollars means nothing to Apple, but I think it gives them a real connection to the consumer," Alan Patricof, the founder of VC Greycroft, told FOX Business' Maria Bartiromo on Wednesday, before the deal was officially announced.
Erich Joachimsthaler, founder and CEO of Vivaldi Partners, said the deal diversifies Apple, enabling it to catch up to its startup-hungry rivals such as Facebook (NASDAQ:FB) and Google (NASDAQ:GOOGL) that have been busy scooping up Silicon Valley's most innovative talent.