Apple Lifts Veil on Far-Flung Supply Chain, Exposes Flaws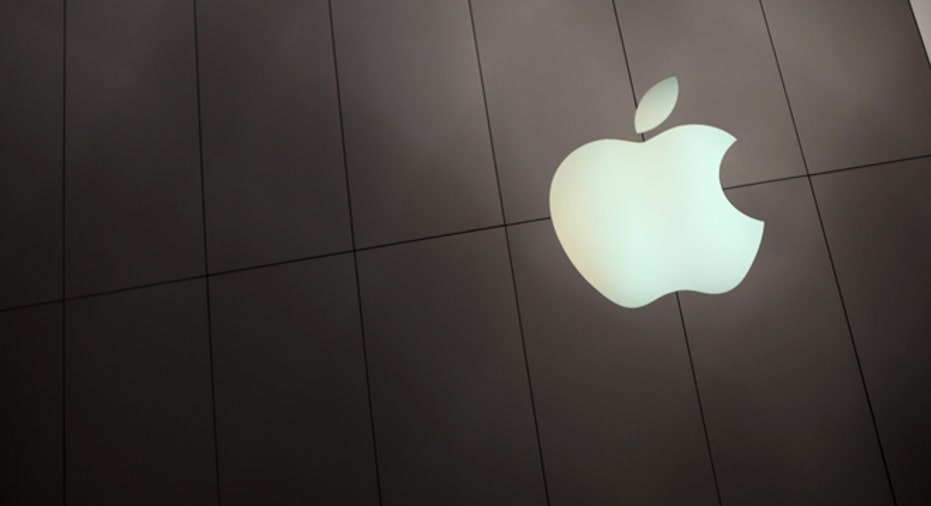 Your iPhone is probably better-traveled than you are. Apple for the first time gave the world a glimpse inside its global supply chain, exposing at once its vast expanse and the ever-present perils in manufacturing tens of millions of consumer products.
When you open most any Apple product, the box proudly proclaims it is "designed by Apple in California." It's no secret that the journey from the company's gleaming headquarters in Cupertino, Calif., to your hands is a long and oftentimes messy one involving many other firms, people and countries. But exactly which companies are involved, and the practices they use, are now coming into clearer focus.
Click here to read Apple's latest Supplier Responsibility Report
Manufacturing of raw materials, parts and final assembly of the products is completed across at least five continents: Asia, Australia, Europe, North America and South America. The list of countries includes some familiar names in manufacturing, like China, and Brazil, but it also involves many others that are less known, such as the Czech Republic and France. Similarly, the list of Apple's (NASDAQ:AAPL) top 200 suppliers (which the company says represents 97% of procurement expenditures) contains recognizable names and others that aren't as widely discussed outside the factory sector.
In fact, three of the 30 Dow components make the list: aluminum giant Alcoa (NYSE:AA), chipmaker Intel (NASDAQ:INTC) and diversified-product maker 3M (NYSE:MMM). Other big names in technology include: Sony (NYSE:SNE), Texas Instruments (NASDAQ:TXN), Samsung, Sharp, Panasonic (NYSE:PC), Seagate (NASDAQ:STX), Sandisk (NASDAQ:SNDK), Micron (NASDAQ:MU) and Western Digital (NASDAQ:WDC).
Click here to view a list of Apple's top 200 suppliers.
Perhaps more interestingly, it includes companies that actually manufacture large swaths of the world's technology, but garner far less name recognition. Top among them is Hon Hai Precision Industry, better known as Foxconn. The company employs some 200,000 people, according to its website, and has facilities across the globe (notably in China and Brazil). Among the other manufacturing heavyweights are: Cheng Uei Precision Industry, Primax Electronics, Quanta Computer, PCH International, Pegatron and Inventec Appliances (see map). Those companies together employ roughly 150,000 individuals, according to a FOX Business analysis of the firms' financial filings. In comparison, Apple, one of the world's biggest companies by market value, directly employs 80,000 people worldwide, according to its website.
Apple Looks to Seize Control of Vast Supply Chain
Apple is known for its obsessive attention to detail, from its sleek industrial design, to intense secrecy and choreography surrounding product launches. It also takes great lengths to precisely guard its identity, right down to carefully-crafted lessons on how employees at retail stores position products and services.
But what is striking is how little control it has over its vast supply chain. Under the guidance of chief executive Tim Cook, Apple is looking to seize dramatically more control.
"We're fixing problems and tackling issues that our entire industry faces, such as excessive work hours and underage labor," Apple said in its 39-page Supplier Responsibility Report. "We're going deeper into the supply chain than any other company we know of."
Probe Exposes 'Corrupt' Labor Broker
Apple performed 393 audits at "all levels" of its supply chain last year, up 72% from 2011, according to the report. The audit process covered facilities where 1.5 million workers make Apple products. Last year, Apple also became the first electronics company to join the Fair Labor Association, which performed another set of audits of final assembly facilities.
Apple's probe found a litany of violations – some small and some large – to its Supplier Code of Ethics. One of its more dramatic findings was the widespread use of "dishonest third-party labor agents" who "conspire to corrupt the system."
In one striking example, Apple found 74 cases of workers under the age of 16 at Guangdong Real Faith Pingzhou Electronics, which supplies a circuit board component to many companies across many industries, according to the company. It ended its relationship with the supplier, and found a major Chinese labor broker named Shenzhen Quanshun Human Resources "knowingly" provided the underage children. Apple alleged Quanshun conspired with families to forge age-verification documents to make workers seem older than they actually were.
Apple alerted provincial governments in China, who fined the Quanshun and suspended its license. The children were returned home and Pingzhou was required to pay the expenses to facilitate the process, according to Apple.
Still, this case speaks to how pervasive these issues can be even despite Apple's and suppliers' best attempts to avoid them. In total, 11 facilities were found with underage workers, with 106 active cases and 70 historical cases in Apple's 2012 audit. Besides the Pingzhou example, Apple said all of them were caused by "insufficient controls to verify age or to detect false documentation," as opposed to intentional action.
The electronics supply chain has been long criticized for having employees work long hours in jobs that are often mentally and physically tolling. Apple has set specific guidelines in hopes of easing these problems, including requiring that employees can work a maximum of 60 hours a week, receive at least a day of rest per seven days, and only accept overtime voluntarily. The company has also innovated in this regard, tracking real-time work hours on a weekly basis, and publishing a report once a month. Last year, Apple's suppliers were 92% compliant with these rules, and the average work week clocked in at less than 50 hours.
Other issues reported down the chain included 88 facilities where proper personal protective safety equipment wasn't provided, 177 lacking appropriate emergency exit procedures or compliance, 59 that employed what Apple saw as discriminatory medical and pregnancy testing, and 147 that improperly stored moved or handled chemicals.