Apple Eyeing Barnes & Noble?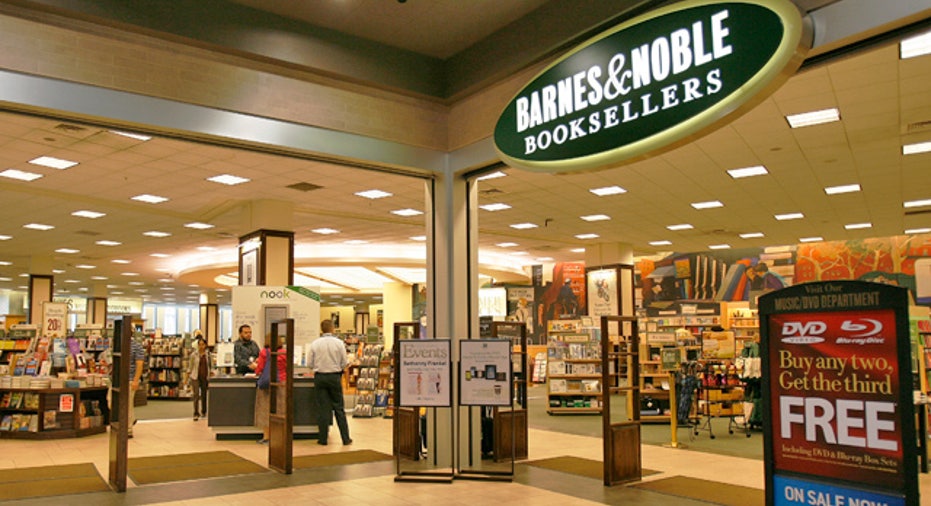 We received a tip from an unproven source claiming to have knowledge of discussions within Apple to possibly purchase Barnes & Noble.
While this might seem like a strange move at first, it actually makes a whole lot of sense. Apple would be able to take Barnes & Nobles vast digital library of books and publications, and fold them into Apples own iBooks store. Apple would have no use for the NOOK, and that would likely be discontinued in this scenario. Apple could then convert some of the brick and mortar Barnes & Noble stores into Apple stores and close the rest.
Keep up with the latest technology news on the FOX Business Technology Facebook page.
Its out there, and with a price most likely around $1 billion to $1.5 billion, it might be a stretch (though it would barely make a dent in Apples giant pile of cash).
It also almost makes too much sense for Apple to do this, said another source of ours, mentioning that Apple doesnt make moves that appear logical to most outside observers at the time.
This unproven source also said that iTunes 11 would be released in September along with iOS 5 and iCloud, and will support reading iBooks on computers as well as textbook purchases and rentals.
This content was originally published on BGR.com
More news from BGR: - Images of entry-level iPhone prototype allegedly revealed  - Nielsen: Apple top U.S. smartphone vendor, Android top OS in Q2  - Apple to launch iPhone 5 in early September, iPad 3 later, report claims