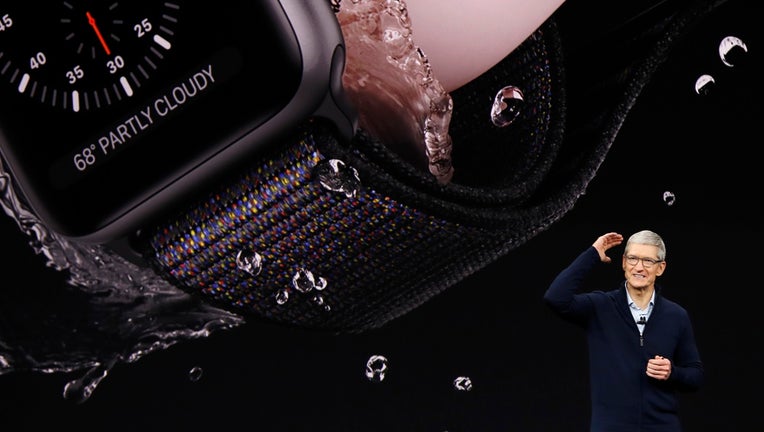 Apple (NASDAQ:APPL) held its most important product event in years at its new $5 billion corporate headquarters in Cupertino, Calif. Tuesday. The tech giant unveiled a slew of new products, specifically its much anticipated 10th anniversary iPhone called iPhone X. The new, top-of-the-line model is Apple's first radical redesign of its smartphone in recent years, with face-scanning technology that allow you to unlock your phone by merely looking at it. But the device also comes with a new hefty price tag of $1,000, which will ultimately test how much consumers are willing to shell out for the latest technology.
While jaws were dropping around Apple's new luxury phone, the company also made other big product announcements.
Here are five of the biggest takeaways:
Apple iPhone X with Face ID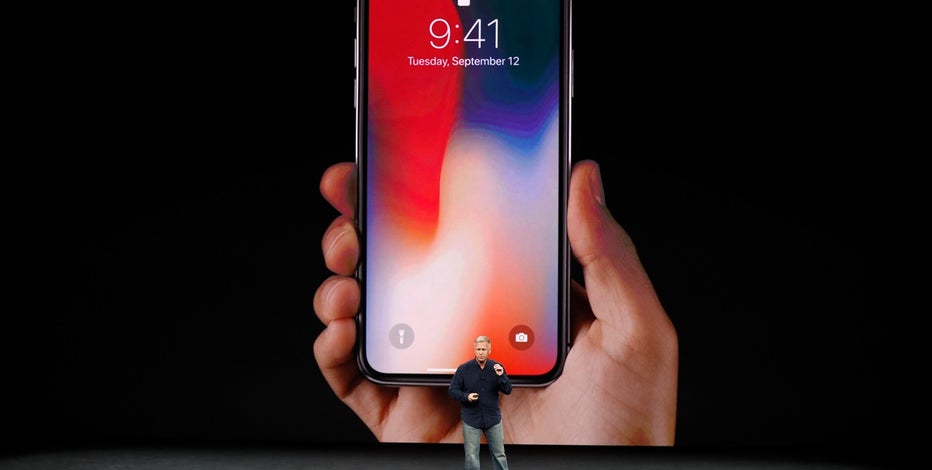 CEO Tim Cook said iPhone X is "the biggest leap forward since the original iPhone."
iPhone X has no home button, it will unlock using facial recognition called Face ID. Face ID will replace TouchID, a technology that launched back in 2013. The new technology has a built in neural engine that learns your face even if you change your hairstyle and wear glasses. The chance of a random person unlocking your phone is one in a million, the company said. Face ID can be used with Apple Pay and third party apps. On the new model, users will now have to wake up their iphone by swiping up instead of hitting the home button.
The new phone is also water and dust resistant with glass on the front and the back and surgical-grade stainless steel bands around the sides, making it the most durable iphone ever.
It has an all-new Super Retina Display with 2436 x 1125 resolution, 5.8-inch diagonal and the highest pixel density in any iphone at 458ppi.
Cost: iPhone X starts at $999. Pre-Orders set for Oct. 27th.
Apple iPhone 8 and iPhone 8 Plus
It's the first smartphone designed for Augmented Reality (AR).
It has stronger glass—the most durable ever in any smartphone---with a glass back for wireless charging.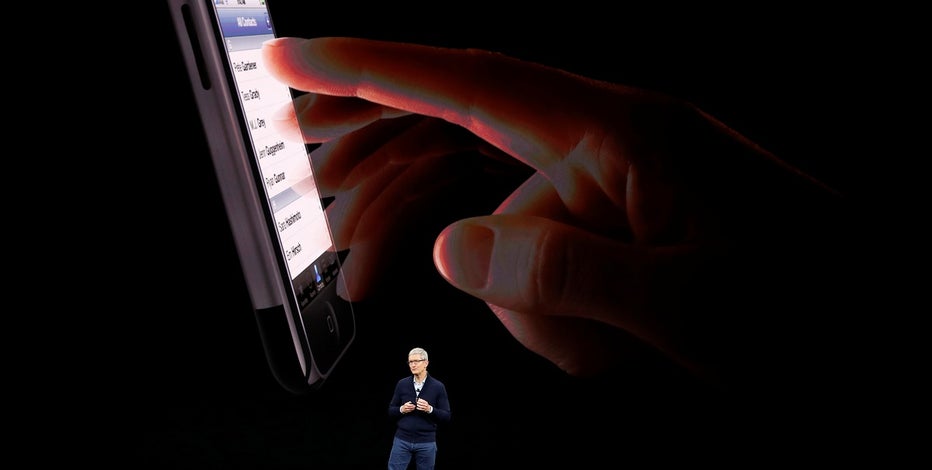 The camera specs are much better with 12MP dual cameras and all-new sensors, deeper pixels and optical image stabilization.
iPhone 8 and 8 Plus are also sealed for water and dust resistance.
With the iPhone 8, consumers can shoot 4k video on it. And, the A11 a has new image processor chip—the most powerful and smartest chip in any smartphone—with faster low light autofocus and new hardware to reduce noise reduction.
It's also 30% faster than the iPhone 7.
Cost: IPhone 8 and IPhone 8 Plus start at $699 and $799, and are available on September 22nd.
Apple Watch Series 3 with built in cellular
Apple's watchOs 4 has better heart rate monitoring and cellular data built in, allowing consumers to make calls directly from their watch.
The new watch will also have a dual-core processor and Siri can now talk back on it.
The device will also notify you when it detects an elevated heart rate when you don't appear to be active and can detect arrhythmia, when you heart beats irregularly.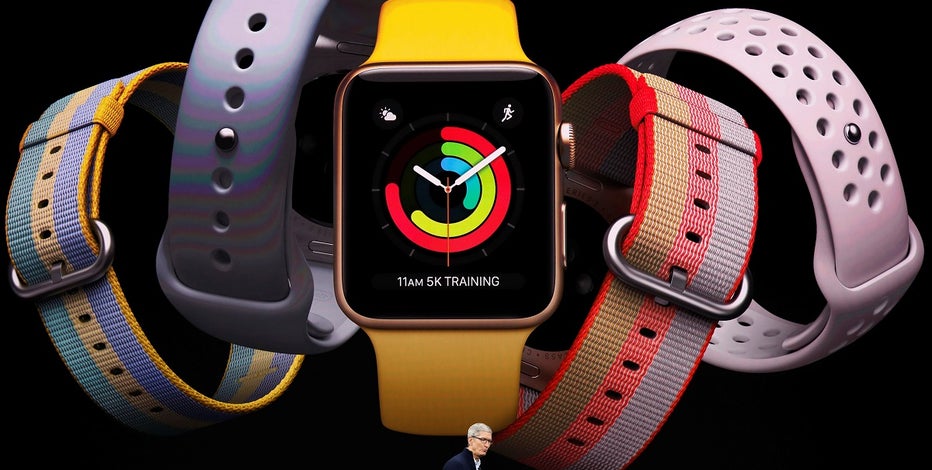 The good news is the Series 3 is the same size as Series 2. The only difference is the back crystal extends an extra .25mm, as thin as two sheets of paper.
You will also be able to stream 40 million songs on it.
Cost: Two versions: $329 for regular, and $399 with cellular. $249 for the Series 1. It's due for release on September 22nd.
Apple TV 4K HDR
Apple unveiled a long-anticipated upgrade to its Apple TV set-top box, which is now capable of playing movies and TV shows at 4K Ultra HD resolution.
The new Apple TV hardware is much more powerful than the prior model; it now features an A10X Fusion processor — the same as what's currently in the iPad Pro — and 3GB of RAM. Those upgraded internals should allow for smooth playback of 4K content at up to 60 frames per second. They should also make the Apple TV a more capable, casual gaming device.
Consumers now have every movie they want available in 4k HDR in iTunes.
The company's TV app is coming to more countries as well and Amazon Prime Video app will be on Apple TV later this year.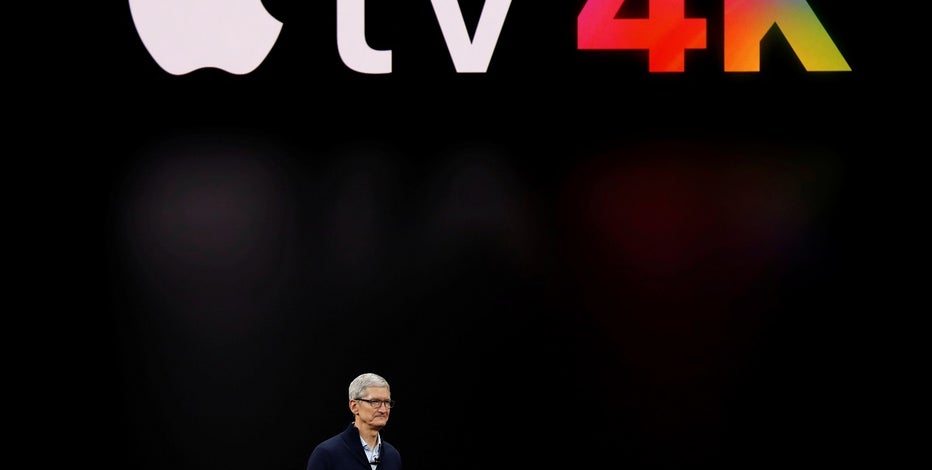 Cost: Apple TV 32GB: $149; Apple TV 4K 32GB $179 and 64GB $199.
Apple Park/More Apple locations
Cook said "they will start moving into Apple Park—Apple's new 5 billion corporate headquarters---later this year" and will open its visitor center to all during that same period.
The company also says they plan to reinvest in some of their classic locations, including its Fifth Avenue location in New York City by opening up its plaza to allow more natural light. Similar spaces are expected in Paris and Milan as well as a new space in Carnegie Library in D.C. And a new Michigan Avenue store in Chicago on October 20th.