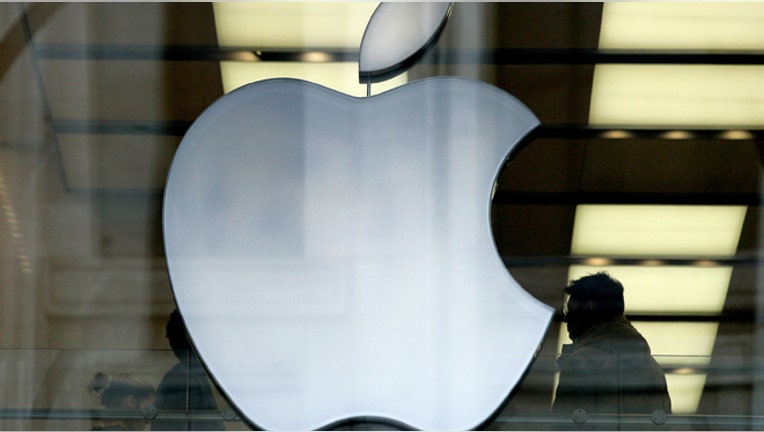 Apple's (NASDAQ:AAPL) shares breached the $500 threshold on Monday as the iPhone and iPad maker continues its torrent pace in the wake of last month's blockbuster earnings report.
The latest surge left Apple's stock at yet another all-time high and nudged its market cap beyond the combined value of tech stalwarts Google (NASDAQ:GOOG) and Microsoft (NASDAQ:MSFT).
Wall Street bid Apple beyond $503 a share as the consumer electronics giant soared to the top spot in Harris Interactive's annual public opinion poll on corporate brands, surpassing last year's winner, Google. Climbing from the No. 5 spot last year, Apple scored a new record of 85.62 on a 100 scale.
Apple continues to ride high despite the death of visionary CEO and co-founder Steve Jobs, who passed away last year.
The company's stock has soared 24% so far this year alone, with most of those gains coming after last month's earnings report that blew Wall Street's expectations out of the water. Generating more than $46 billion in quarterly sales, Apple revealed all-time record sales of Macs, iPhones and iPads.
Apple also continues to expand its lead as the world's most valuable company. At $468 billion, Apple holds a healthy lead over ExxonMobil (NYSE:XOM), which has a market cap of about $398 billion.
After hitting a record of $503.83 earlier in the session, Apple recently traded up 1.47% to $500.98.
Perhaps in an effort to maintain its stellar corporate brand, Apple said Monday it has asked the Fair Labor Association to conduct audits at key supplier Foxconn, which has been the subject of ample criticism over allegations of poor employee treatment.