Apple CEO: Einhorn Lawsuit 'Bizarre'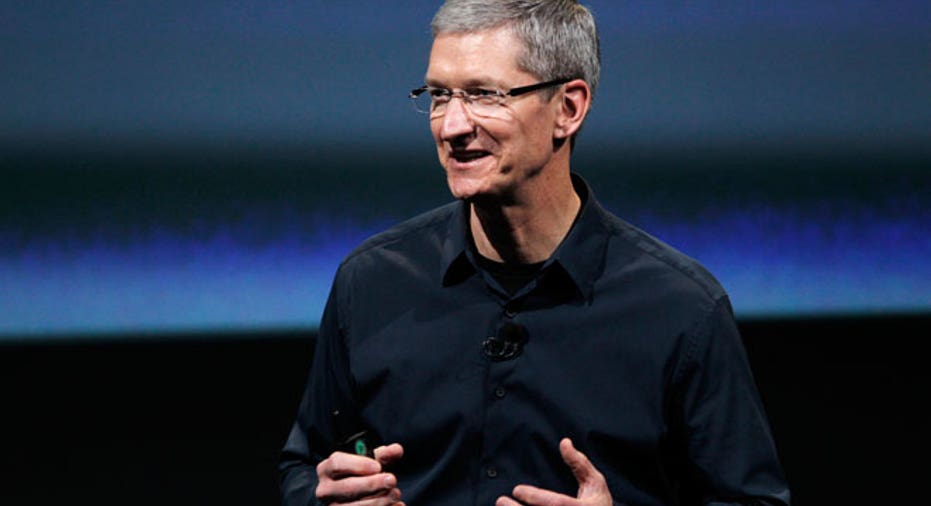 Apple (NASDAQ:AAPL) CEO Tim Cook on Tuesday described as "bizarre" a hedge fund's efforts to force the technology giant to spend or otherwise disperse some of its $137 billion in cash holdings.
It's "bizarre" that Apple is being sued for something Cook apparently views as being beneficial to shareholders, the CEO said at a technology conference sponsored by Goldman Sachs (NYSE:GS) in San Francisco.
Cook called the lawsuit a "silly sideshow," a "waste of shareholder money," and "not a seminal issue for Apple."
High profile hedge fund manager David Einhorn is suing Apple in an effort to get the company to spread its wealth around -- primarily by returning money to shareholders. Einhorn, founder of Greenlight Capital, criticized Apple last week for existing with a "Depression-era" mentality in which a giant cash horde is seen as a buffer against bad times.
Apple's cash holdings are reportedly one of the largest in the tech sector.
Einhorn is calling on Apple to issue perpetual preferred shares that pay dividends to existing shareholders, an idea Cook described as "creative" on Tuesday.
Cook said Apple will "thoroughly evaluate" Einhorn's proposal. "We welcome all ideas from all of our shareholders, including Greenlight, and we're going to seriously consider it," he said.
Cook added that Apple's board is in "very active discussions" on ways to spend its vast cash holdings.
Apple, maker of the hugely popular iPhone and iPad, has seen its stock take a hit in recent months, falling from an all-time high of more than $700 a share in September. Competition from other smartphone and tablet makers such as Google (NASDAQ:GOOG) and Amazon.com (NASDAQ:AMZN) have cut into profits.
Apple's shares were down $9.64, or 2%, at $470.29 in midday trading.