Apple Briefly Passes Exxon as Largest U.S. Company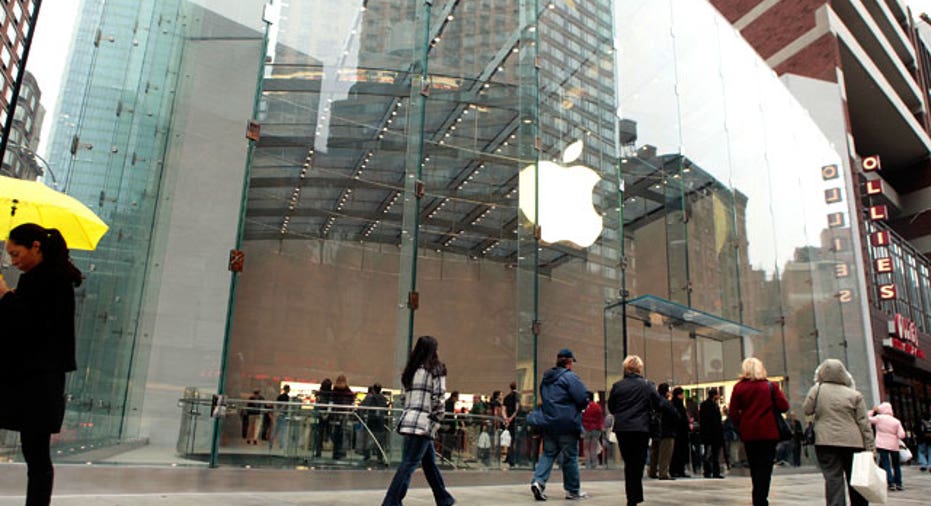 Apples (NASDAQ:AAPL) market capitalization briefly surpassed that of energy giant ExxonMobil (NYSE:XOM) Tuesday afternoon, making the Steve Jobs-run tech darling the largest U.S. publicly-traded company, at least for a few moments.
While Apples market value retreated minutes later as U.S. stocks pared their gains, the moment still marked a changing of the guard in corporate America. Briefly hitting a market value of about $341.5 billion, it was first time the maker of the iPod and iPhone has served as the largest U.S. public company.
Keep up with the latest in technology news on the FOX Business Tech Facebook page.
Up until the past few weeks, there had been more than a $50 billion gap between the market values of Apple and Exxon, the largest publicly traded energy company.
Exxons stock has been slammed lately by the plunging price of crude oil amid fears of a double-dip recession. Shares of Exxon have slumped 14.3% over the past four weeks, leaving them off more than 4% year-to-date. Exxon was recently down 0.88% to $69.57.
On the other hand, Apples stock has flatlined over the past four weeks and was up 3.61% to $366.17 in afternoon action. Shares of Apple have gained over 10% in 2011.
Apple has been on a tear as consumers continue to gobble up the companys innovative products, including its iPhone smartphone and iPad tablet.
Under CEO Jobs, the Cupertino, Calif.-based company has thrived and eventually became the largest U.S. technology company, surpassing software titan Microsoft (NASDAQ:MSFT).
At more than $320 billion, Apple's market value is now worth more than IBM (NYSE:IBM) and BlackBerry maker Research in Motion (NASDAQ:RIMM) combined.