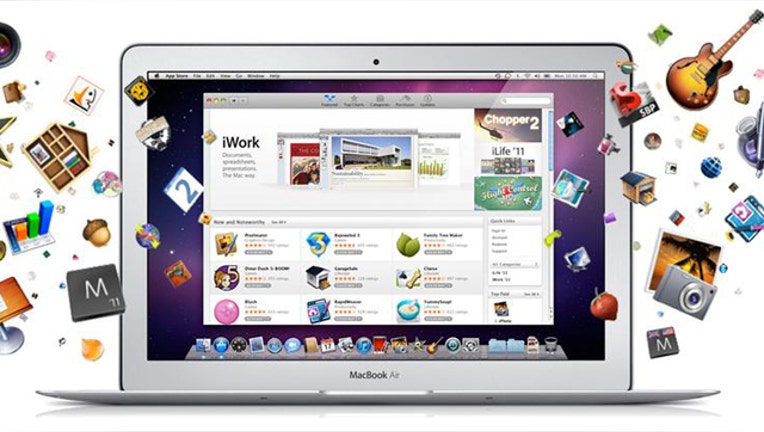 Reports from a dozen or more sources suggest Apple plans to unveil new MacBook laptops and iMac desktop computers with high-resolution displays, and now Apple itself is hinting that high-definition Macs are on the horizon.
As The Next Web notes, Apple recently approved an update in its closely guarded Mac App Store for an app called FolderWatch. The app, which was recently featured as an Apple staff favorite, lists "Retina graphics" among its most recent added features.
See more tech stories on the FOX Business Technology homepage.
Rumors surrounding a host of next-generation Mac computers with Retina displays have been swirling for months and most expect the rumors to come screeching to a halt on Monday when Apple finally takes the wraps off its new line of Macs.
If all goes according to plan at WWDC, we can expect hundreds of Mac apps to be updated with "Retina graphics" in the coming weeks, but nothing is certain until Apple executives take the stage on Monday at 1:00 p.m. Eastern, 10:00 a.m. Pacific.
This content was originally published on BGR.com
More news from BGR: