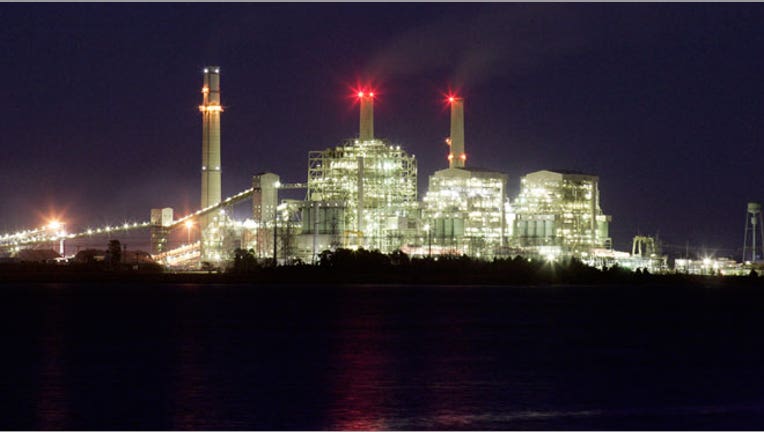 A federal court on Tuesday vacated an Environmental Protection Agency's rule that set strict limits on sulfur dioxide and nitrogen oxide emissions - pollutants that cause acid rain and smog - in 28 mostly Eastern states and Texas.
The U.S. Court of Appeals for the D.C. Circuit sent the rule back to the agency for revision and told it to administer its existing Clean Air Interstate Rule in the interim.
The rule was designed to reduce sulfur dioxide emissions by 73% and nitrogen oxide by 54% at coal-fired power plants from 2005 levels, according to the EPA. U.S. natural gas futures dropped more than 10 cents after the ruling was announced as traders bet it would mean less demand for the cleaner fuel over the coming months.
The EPA and environmental groups contended that the rule would improve air quality for 240 million people across the Eastern United States. The EPA's rule aimed to control emissions from sulfur dioxide and nitrogen oxide -- pollutants that cause acid rain and smog -- from power plants in 28 mostly Eastern states. The reasoning is that unhealthy emissions from those plants cross state lines.
The rule, known as CSAPR, also established a cap-and-trade system that enabled power producers to comply with the emission limits by buying, trading and selling pollution permits. Power generators, such as Southern Co and Energy Future Holdings Corp, had argued that the Jan. 1 implementation date was too soon and allowed too little time to design and install pollution control equipment needed to comply.
The state of Texas, along with the National Mining Association and the International Brotherhood of Electrical Workers, also challenged the EPA. They said the rule caused undue financial burden on power producers and could make the power market less reliable by forcing companies to shut some older plants.