App Lets You Benefit From Economic Inequality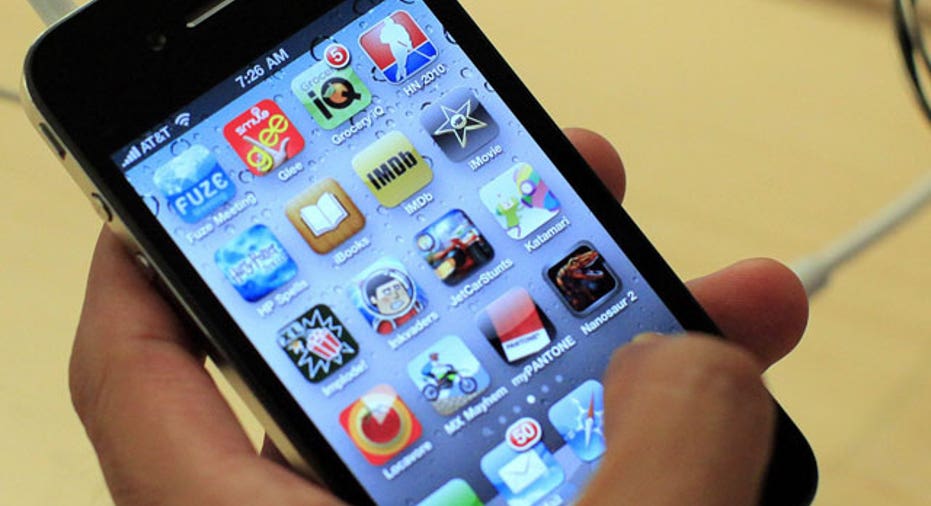 Rob Matthews, a 25-year-old social networking entrepreneur from Winnetka, Ill., divides humanity into two categories: seekers and runners.
A seeker is someone who is gainfully employed and can't be bothered with petty tasks like waiting in line at the Department of Motor Vehicles.
A runner is someone who does the waiting for a fee.
Matthews is trying to put them together with a new mobile phone app called AirRun.
"We're really just providing jobs on a when-you-want-basis," Matthews said. "That's something totally different than a nine-to-five job or even part-time work."
AirRun is an early-stage company, bootstrapped and run by its founders, mainly Matthews and his friends going back as far as third grade. But AirRun is hardly alone with the idea of matching task-masters with task-takers on mobile devices.
This notion seems to have been in the air since the Great Recession left millions of people jobless and with little else to do but troll around on social networking sites.
There's TaskRabbit, operating in San Francisco and Boston. Gigwalk, born in Silicon Valley and Vancouver. And Zaarly, which was conceived in February at Startup Weekend Los Angeles, and funded in part by Ashton Kutcher, who, incidentally, has taken on the interesting task of replacing Charlie Sheen on "Two and a Half Men."
If any of these companies grow to even a fraction of the size of LinkedIn, Twitter, Facebook or Google, it is a sign that America is really in trouble. Instead of the widening gap between rich and poor, we'll be talking about the chasm between seekers and runners.
Here are some job descriptions I found on AirRun:
"I want a rental for under $500 in East Lawrence County, Ala. .. If I move in, I'll pay you $25."
"Stop by Applewood Park at 5 p.m. and provide ukulele lesson to violin player." -- Naches, Wash.
"Bring me a 6 pack of Michael Shea's beer." -- Austin, Texas.
"White Castle Run. 6 cheeseburgers, large fries, large onion rings and some ketchup packets." -- Chicago, Ill.
"Take the couch haunting the side of my house somewhere else and I'll pay $15 + your fees (but give me an estimate first; I'm not shelling out to launch it into orbit)." -- Norfolk, Neb.
AirRun boasts about 4,000 registered users -- but that's not enough to cover all the requests seekers have made. I offered $14 for someone to run up to "Burrito King" while I wrote this column, but there were no takers.
Dialing up complete strangers for mundane tasks could be the future. People with jobs telling people without jobs to hurry up and get them a Starbucks. But at this point, AirRun is kind of like Facebook before anyone posted their face. And who is going to haul an old couch out of Nebraska for $15?
"You might have to start out doing those jobs nobody wants to do to develop credibility," Matthews concedes.
Eventually, a runner could build relationships and start making decent money from a steady roster of mobile-phone-dialing bosses. And the seekers? They may never have to wait in line for anything again. Or so goes the vision of AirRun.
It seems we might be devolving into a nation of odd jobs. America's economic recovery is nearly two years old, yet millions remain unemployed with little hope in sight.
"Corporate America and small businesses remain unconvinced that this recovery, largely built on the free money policies of the Federal Reserve and government deficit spending, is sustainable," said Al Angrisani, former U.S. Assistant Secretary of Labor under President Reagan. "So they do not appear to be investing in the creation of new jobs at the same rate as in the previous recoveries."
Angrisani, who is now a corporate turnaround specialist, commissioned a study by The Research Intelligence Group that quantifies the hopelessness among job seekers. The study, released Wednesday, said 54% of respondents are hearing their skills are inadequate or don't match the job requirements, and 58% are learning that companies simply aren't hiring.
But at least AirRun is creating jobs. Here's one someone may be thankful to land:
"Due: Oct. 11, 2011: Bring me your Thanksgiving leftovers either the day of or the day after. I want turkey and stuffing and mashed potatoes and whatever else. I will let you know my exact address in Belleville, Ontario, when I accept you for the job."
(Al's Emporium, written by Dow Jones Newswires columnist Al Lewis, offers commentary and analysis on a wide range of business subjects through an unconventional perspective. Contact Al at al.lewis@dowjones.com or tellittoal.com)