App Helps Students Find Scholarships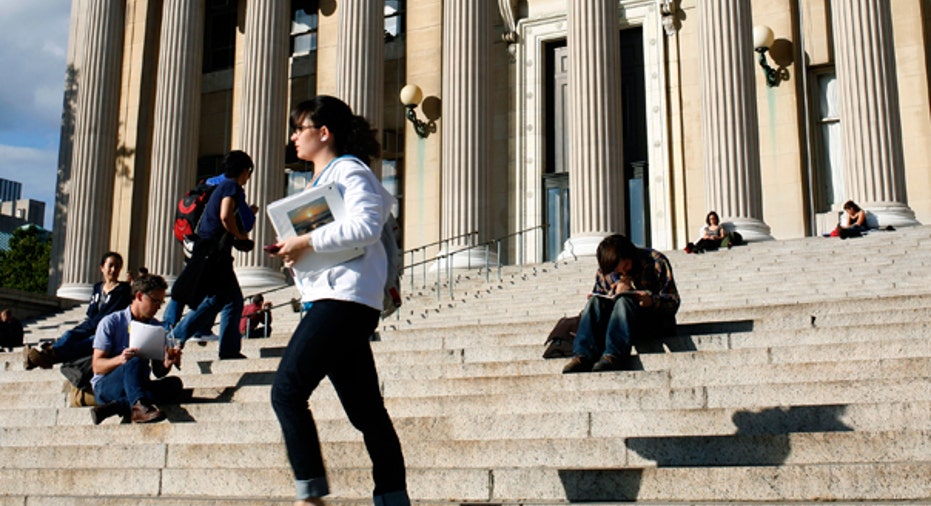 Small Business Spotlight: Scholly, @Scholly5
Who: Christopher Gray, Bryson Alef, Nick Pirollo
What: An innovative smartphone application that helps students and parents find scholarship money.
When: May 2013
Where: Philadelphia, PA
How: College student Christopher Gray says he was inspired to found Scholly from his own scholarship experience.
He and his colleague Nick Pirollo (both students at Drexel University) and friend Bryson Alef from Amherst College put their ideas to action and founded Scholly in May 2013.
"Wanting to fund education without going into serious debt, I did the hard work of finding and winning $1.3 million in scholarship money and getting a full ride to any college I wanted to attend," says Gray.
Gray then spent three years working to help other students find and win their own scholarship funds.
"College costs are rising and students need an easier way to find funds to pay the bill," says Gray.
Biggest challenge: Along with running a business, Gray, Pirollo and Alef are still full-time students.
"While we have some impressive traction, trying to balance running a company and taking a full course load is tough," says Gray.
One moment in time: "Our vision for Scholly is for the product to not only be a place for students to find scholarships for college, but for our platform to become a place where students can find everything they need that will make college more affordable and accessible. We have an awesome product road map and some pretty interesting plans to disrupt the college and financial aid counseling market," says Gray.
Best business advice: Being aware of every opportunity and hard work have been the guiding factors for the founders of Scholly.
"My best advice to entrepreneurs is to work as if anything that hasn't happened won't happen. I say this because when you are running a company, you are presented with lots of opportunities. Even though most of those things come to fruition, it's never good to become complacent and not to pursue other opportunities (customers, clients, investors, etc.) while waiting on those things to materialize. Work hard every day so you can maximize every opportunity that presents itself while creating even more exciting business opportunities along the way," says Gray.