Apartment Vacancies Down, Rents Climb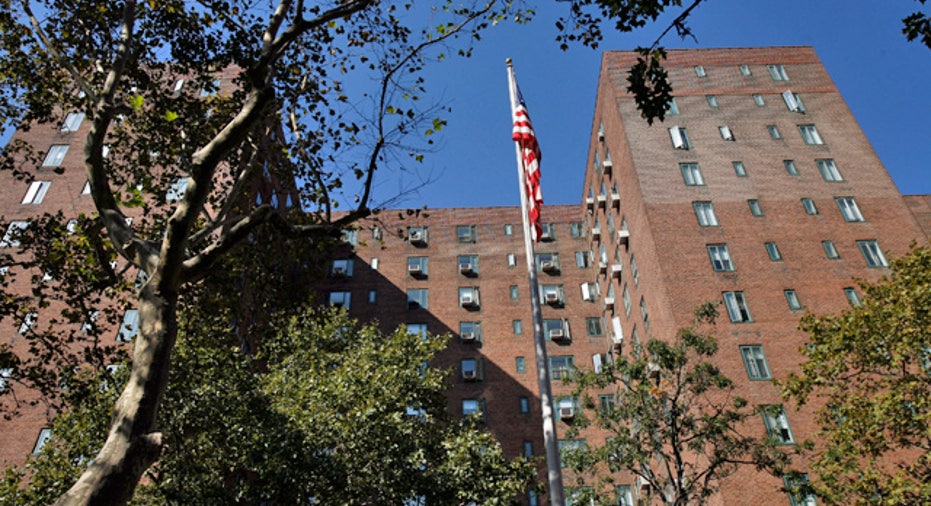 The vacancy rate for U.S. apartments posted a steep decline in the first quarter and rents crept higher as the job market improves and many Americans remain unwilling or unable to buy a home.
Reis Inc's quarterly report showed the vacancy rate dropped to 6.2% in the first three months of the year, down from 6.6% in the fourth quarter. It was the steepest fall since the commercial real estate research firm began tracking the market in 1999.
Increased employment, especially for 20- to 34-year-olds, is spurring demand for housing. Many of those newly-employed younger people, however, cannot come up with the tens of thousands of dollars often needed for down payments, turning them into renters.
"All of those things are reflecting in the home ownership rate that is still somewhat declining, and it's generally favoring the rental market," Victor Calanog, Reis' vice president of research and economics, told Reuters.
New renters plowed into an apartment market where supply grew by only a net 44,184 units. New construction, at just a touch over 6,000, was about a quarter of normal for the first quarter in recent years. Such an imbalance, if it persists, could make it easier for landlords to raise rents.
"If this is a harbinger of what's to come for the next quarter, then it certainly is good news for landlords and investors and multifamily properties as a whole -- maybe not for renters," Calanog said.
So far, however, monthly rents appear relatively stable, with the average rent up only 0.5% in the quarter to $991 a month, with increases in 75 of the 82 markets that Reis tracks.
This increase reflects the willingness of a sizable, but diminishing, number of landlords to offer free rent, typically for one month or less, to attract tenants.
Rents in high-demand areas are nonetheless set to rise, with possible double-digit increases this year in Manhattan's Upper East Side and Washington, D.C.'s Dupont Circle areas, Calanog said.
That would be good news for landlords such as Equity Residential (EQR.N), UDR Inc (UDR.N), AvalonBay Communities Inc (AVB.N), Archstone and Related Cos, which own apartment buildings in densely populated U.S. cities.
New York had the nation's lowest vacancy rate, 2.8% and its highest average rental, $2,794 a month.
At the opposite end of the spectrum, Memphis, Tennessee had the nation's highest vacancy rate, 11%. The average rent there was $634 a month.